River Leven.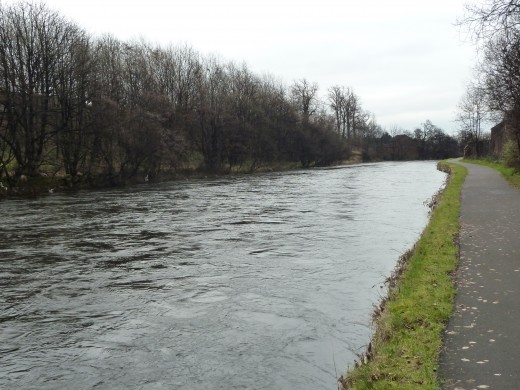 Since opening day the Leven has been fairly quiet with only a handful of anglers on the banks during the week, but busier on Saturdays. Accordingly, there have been few reports of fish seen or caught apart from kelts.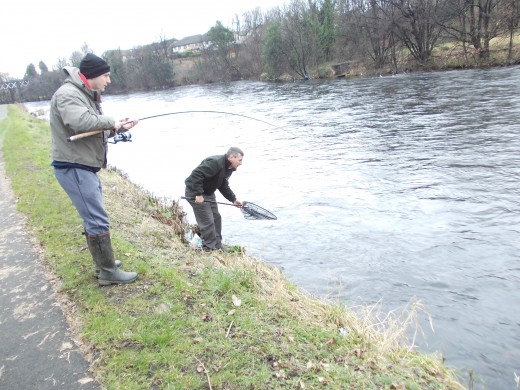 New member Jamie Strachan took a wander up the river last week to get to know some of the lies and soon found himself into a decent fish at the 'Double Pipes'. However, when the fish was netted it was found to be a kelt.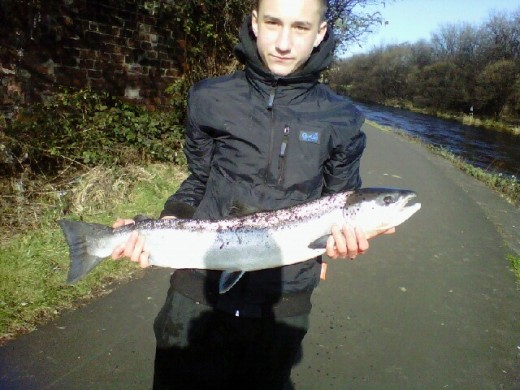 At the weekend six junior permit holders, including Aiden Montague, Josh McKeen and Lewis White had their first day out on the Leven this season. Lewis landed this 10lb well mended kelt at the 'Hole in the Wall', which was carefully returned to the river to spawn another day. Aiden and Josh had  similar 'success'. Good to hear that there are some keen, responsible, young lads on the river and we hope they enjoy their season.
Still early season and it's been a few years since the first springer was caught in February. However, one angler is adamant that last Wednesday he saw a good sized fish heading up river towards Chapel Hole. So you just never know……
Bailiffing.
Our full time bailiffs, busy as usual, have found an increase in anglers fishing for sea trout in the Clyde Estuary without permits. Very recently a group of six, who were spinning at Rhu, were warned in no uncertain terms. Needless to say, patrols of the Estuary have been increased to detect further offenders.
Earlier this month, two males appeared at Stirling Sheriff Court charged with poaching offences at the River Endrick's Craigbell Pool. Both were found guilty and fined. This incident was the result of a joint bailiff/police operation.
The first of our new vans has now arrived, decked out in LLAIA livery. It will already be a familiar site on the Estuary and River Leven. The majority of our patrols are carried out overtly and what could be more noticeable than this?
From time to time the bailiffs find themselves involved in incidents requiring emergency service assistance. To distinguish them, they have now been issued with high visibility caps and vests.
Water Levels.
Over the last fortnight there has been very little rain, if any, and the levels have been dropping back slowly. Today the SEPA website shows that the River Leven has dropped back to 1.22m and the Loch down to 7.98m. The weather is to remain dry for the next week so it's inevitable that Scottish Water will close the gates. Last season started in a similar vein. Very little rainfall at the beginning, but by August Noah was seen sailing his Ark past Dumbarton Rock….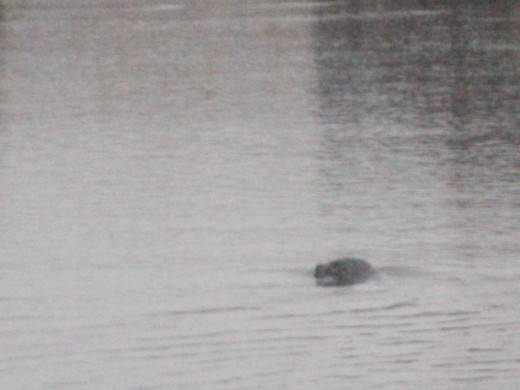 unfortunately none of these blighters were aboard…………..!!!
JR
Contact Reports at: reports @lochlomondangling.com