River Leven.
The gates have remained open since last week providing excellent fishing conditions. Catches mainly coming from the top end. Fly, spinner and worm all accounting for fish.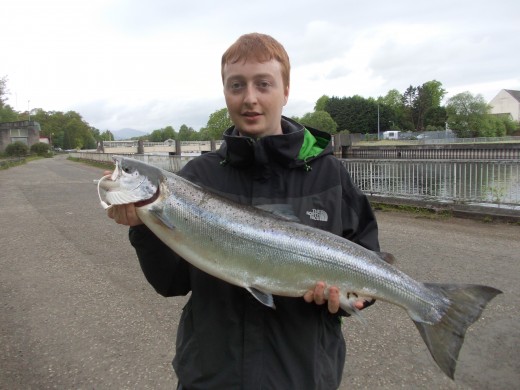 On 15th May, Ross Linden landed this fresh spring salmon (11lbs) at the double pipes on the worm.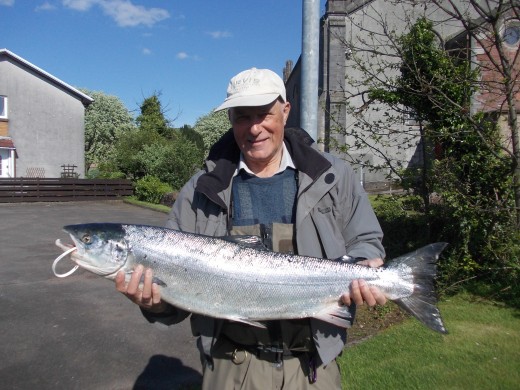 Andy Patrick had his first fish of the season (16lbs) on 16th of May at the Glebe on the fly. This was followed on 19th May with a (10lb) springer which was released, again on the fly at the Glebe.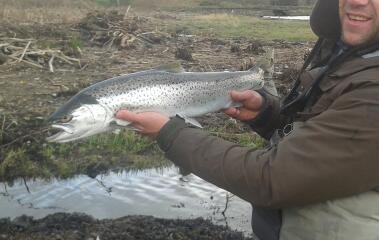 Finlay McLaren continues his run of success in the Estuary, this time with a fine 5lb sea trout caught earlier this month.
Loch Lomond.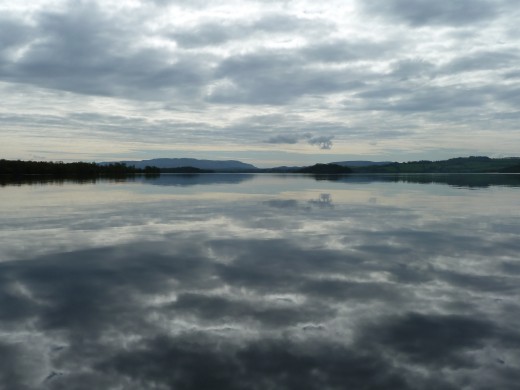 Varied conditions and not much to report, but it's always a great day out there, fish or no fish….. The Loch always seems to produce on public holidays and the next one isn't far off.
The Leven barrage has now been open for a fortnight with plenty fish seen going through. Most boats on the troll are patrolling the Endrick Bank, Claddich and Boturich shorelines, where many spring salmon are landed each season.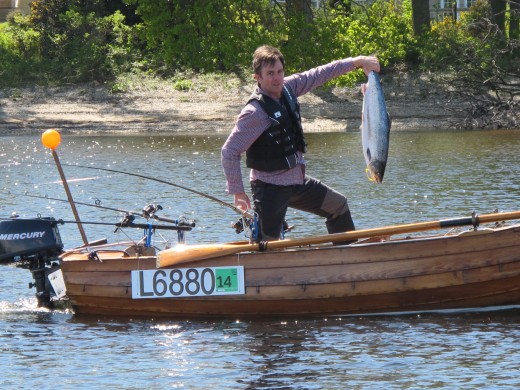 On 16th May, Peter Archibald decided to troll up the west side for a change and connected with 14lb springer off the Arnburn. Most boatmen still favour rapala type lures at this time of the year, but Peter's silver toby was the effective lure.
Lamprey Watch SW Scotland 2014.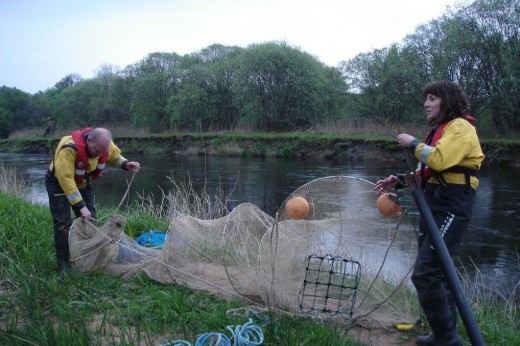 SEPA are trying to gather as much information information about the spawning of lampreys in the River Clyde and its tributaries including the River Leven.
Lamprey Watch 2014
Open the above link for full information and find out how you can help.
Loch Lomond Fisheries Trust Update.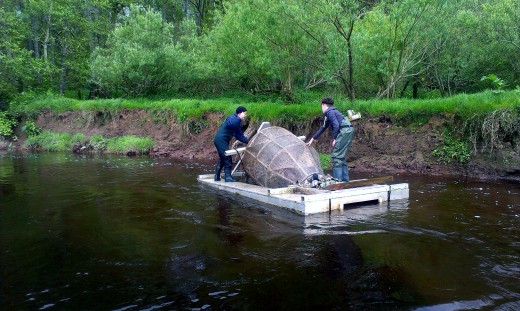 With this year's migration over the smolt trap has been moved back onto dry land.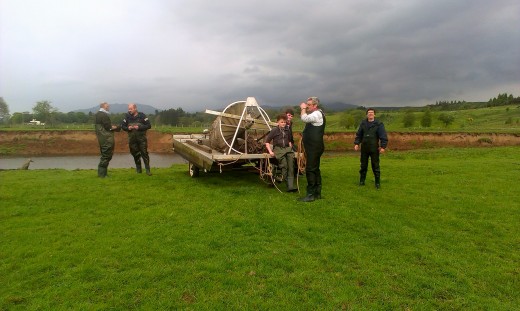 Thanks to all our volunteers for their efforts. We are once again very grateful to Jimmy Bilsland for his continued support. Initially this years results seem encouraging and we'll keep you updated when the evaluation is complete.
JR
Contact reports and share your stories, photos and catch reports at : reports@lochlomondangling.com