River Leven.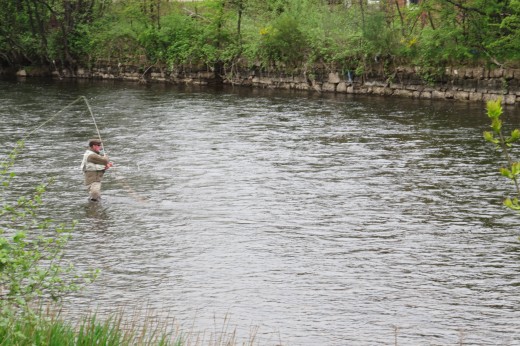 A few anglers out on the river over the weekend, though not much to report apart from some 'one that got away' tales, but that's angling……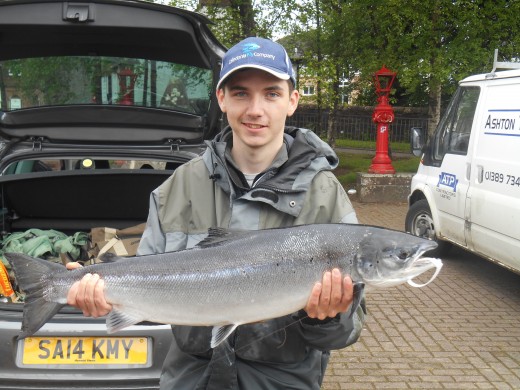 On 24th May, a quiet Saturday morning turned into an exciting day for Stephen Japp. The fly only Bonhill Pool produced this classic 13lb spring salmon. A Willie Gunn did the trick.
Just to remind members and ticket holders that river conditions are now being updated daily courtesy of Jack Ferguson and can be viewed via the 'River Leven' link on the home page.
Loch Lomond.
The Leven may have been quiet over the holiday weekend, but the Loch is now beginning to produce. On Saturday there were at least two fish that know of into Balmaha.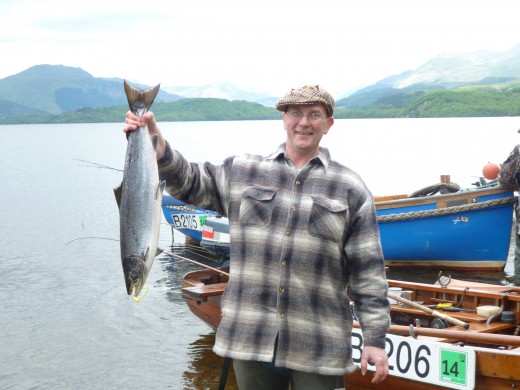 Euan McGrandle with this (12lb) pounder taken off Strathcashel Point on a rapala…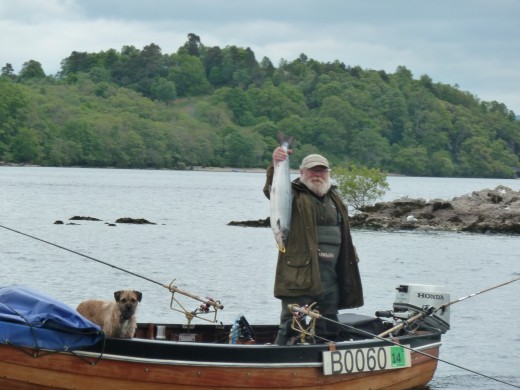 …and Geordie Fyfe with a fresh (11lb) springer at the Black Rocks, also on a rapala.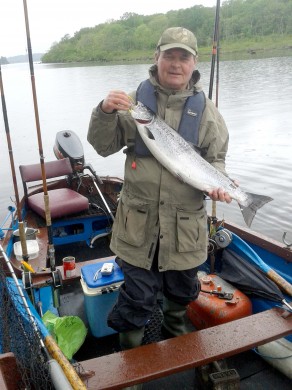 On Monday 26th May, Rab Strachan returned to Balloch with his first salmon (10lb) of the season landed at Cemetery Bay.
Fresh fish are certainly moving in to the eastern basin, but they seem to be spreading out quickly and heading up to the colder water. A 'Tap End' fish this weekend?  Maybe a wee bit early….. but you can be sure that the midges will be out!
JR
Contact Reports at :  reports@lochlomondangling.com