This years Fly Fishing Competition on Loch Lomond was held on Saturday 29 September.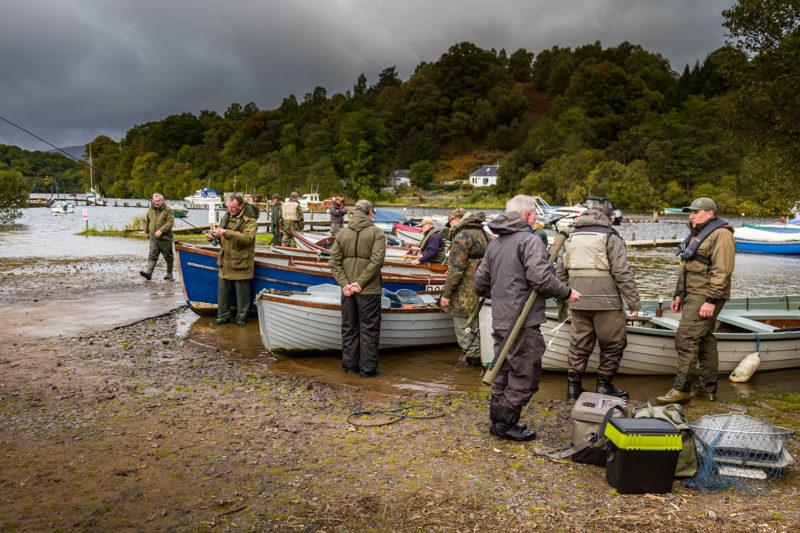 A total of 34 anglers registered for the event, down on last year but the forecast of high winds and rain will have put a few off. The competition was again fished on catch and release rules.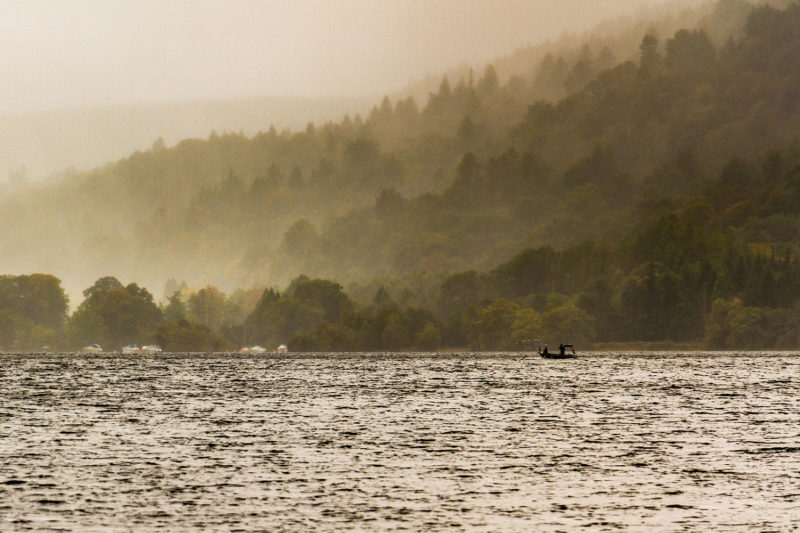 The weather lived up to the expectations, the WSW squalls making it a Loch of two halves. South of the Islands, Inchmurrin, the points of the Inchmoan, Ireland and Darroch areas were all pretty lumpy and more or less unfishable……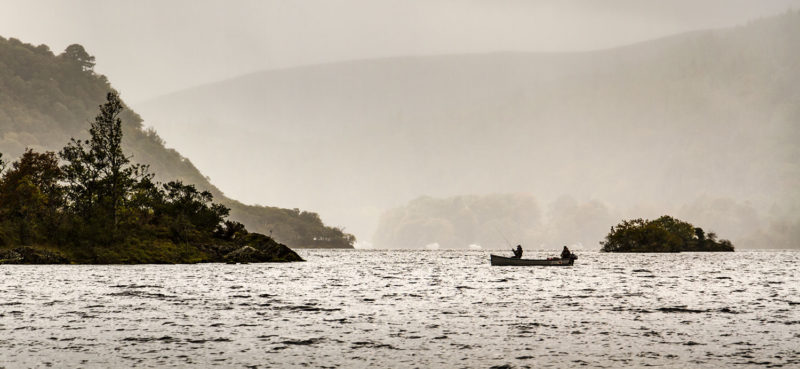 Most anglers headed for the more sheltered drifts on the north side.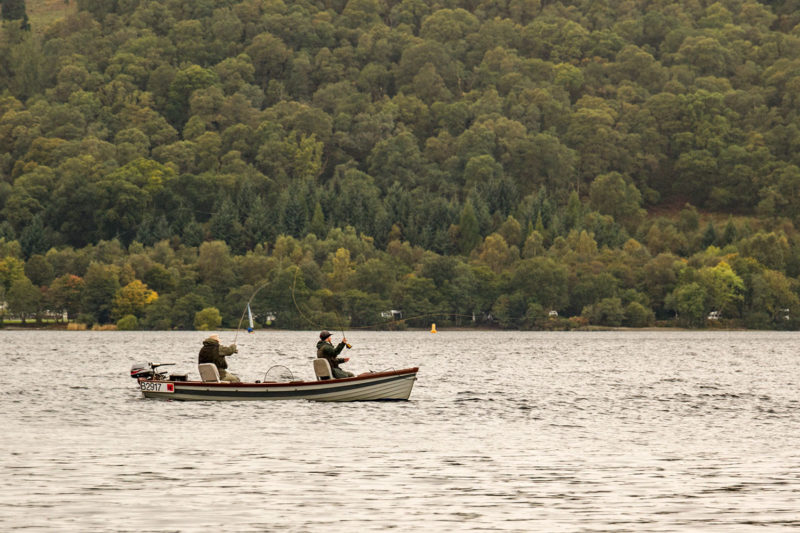 Heavy low cloud and light rain for most of the day completes the picture, in total contrast to last year.
Some competitors took shelter on the normally productive drifts on the lee side of Lonaig but found themselves becalmed.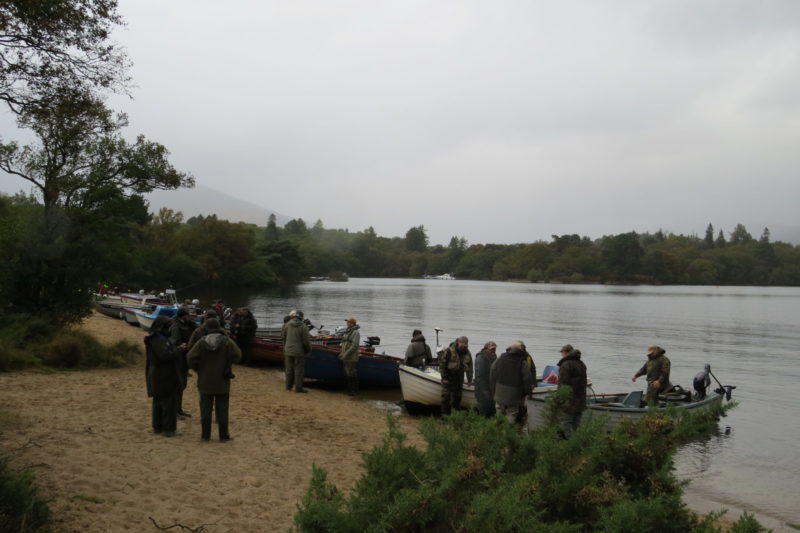 At 4pm boats arrived at the weigh in or 'measure in' on Inchmoan……..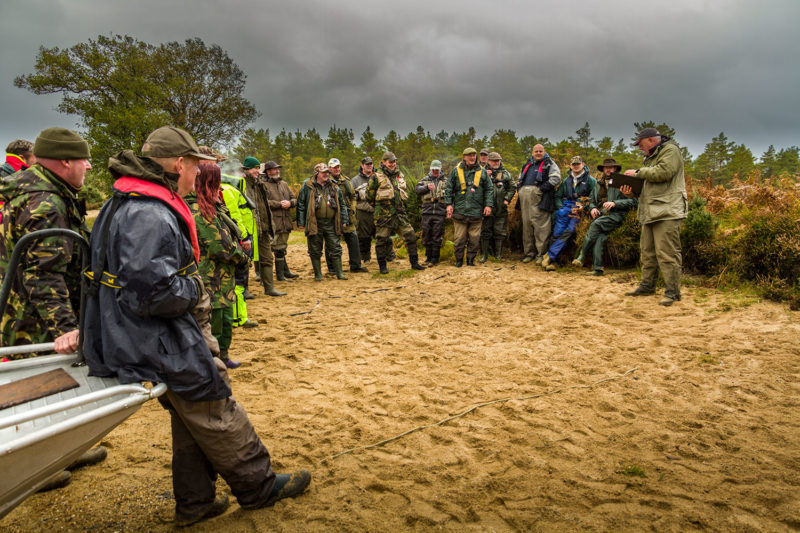 …………where this years winners were announced.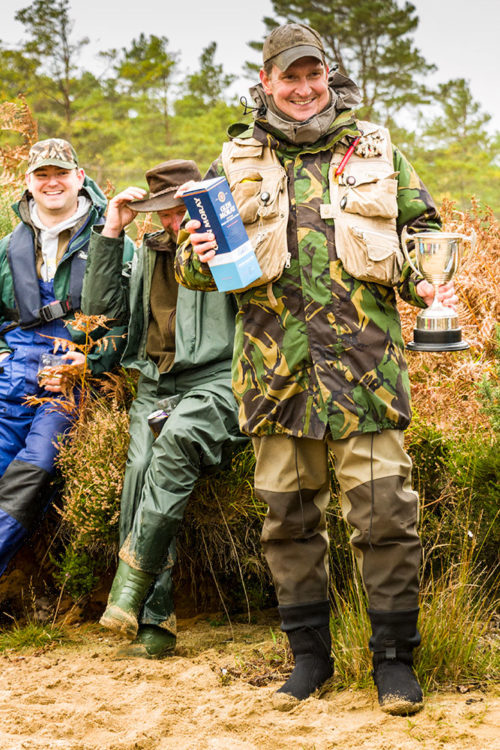 Gavin Gilchrist was declared winner for 'heaviest' basket and biggest fish of the day.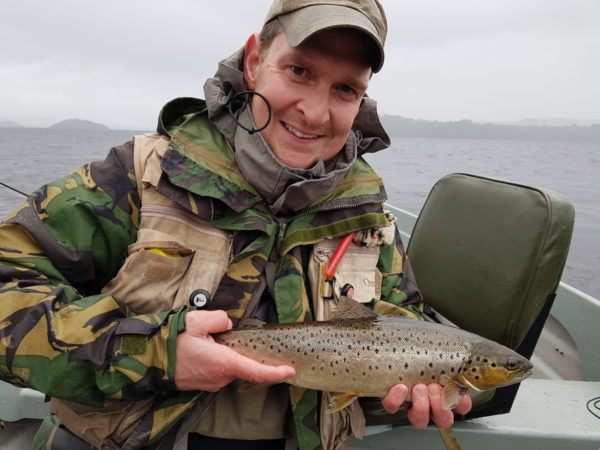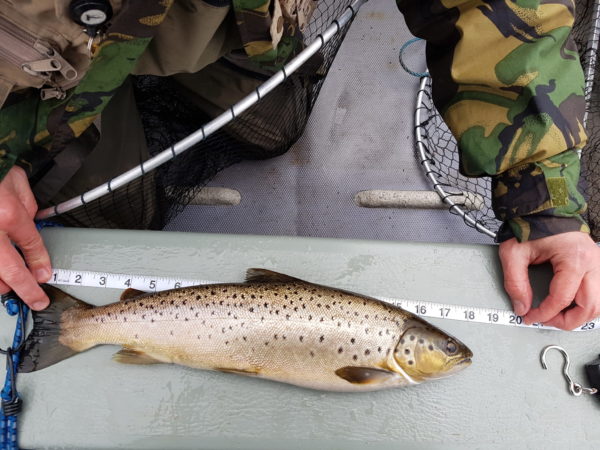 His double prize winning sea trout measured 18″. Gavin was presented with the LLAIA Trophy for the Heaviest Basket, a £100 Angling Active voucher, a £75 Snowbee voucher and a bottle of malt.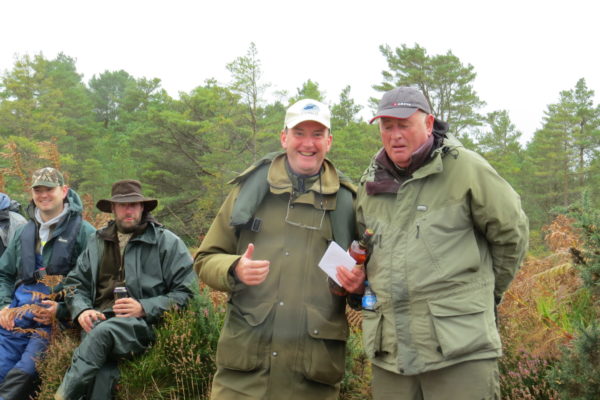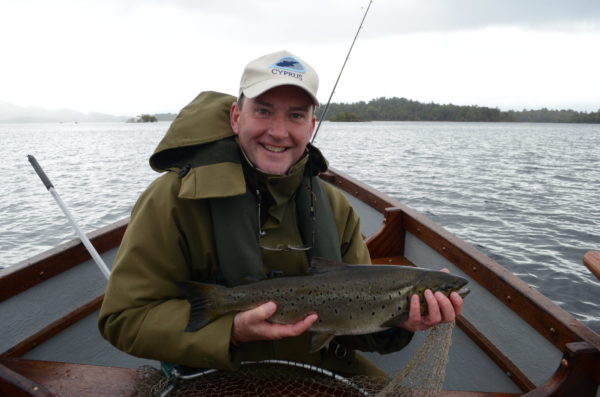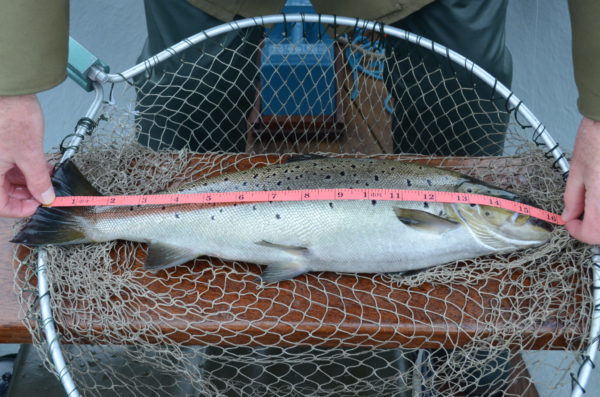 Winner of second biggest fish of the day was Lenny Grant with a 16″ sea trout which won him a £50 Angling Active voucher and a bottle of whisky.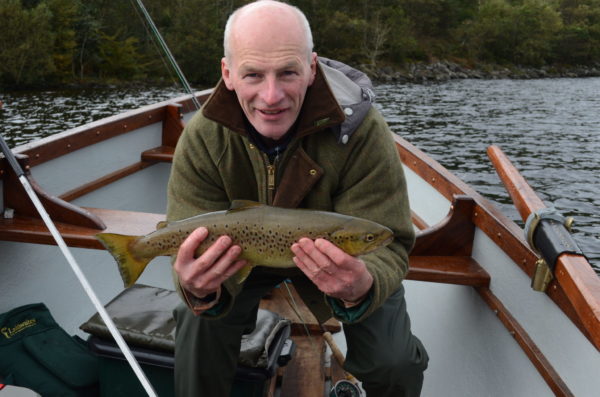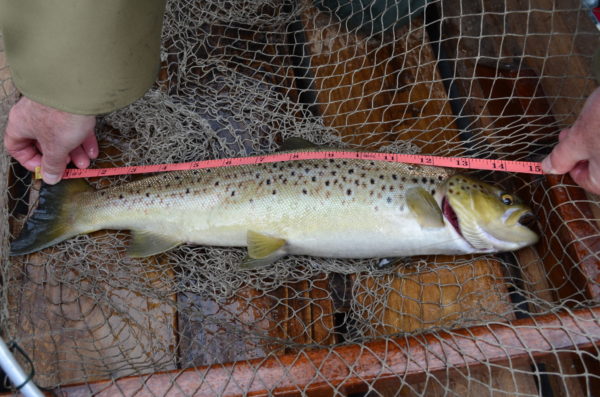 Additional prizes of bottles of whisky were presented to Willie Caldwell (above) and Stevie Blackwood for sea trout of 15″ and 12" Disappointingly only four sea trout 'weighed in' and fish lost and risen but a day where those who landed a fish deserved a prize for effort!

The raffle was drawn and first prize of £100 voucher for Loch Lomond Arms Hotel was won by Kenny Robertson. Other prizes consisted of £25 Angling Active voucher, spirits, poloshirts and caps. Everyone then enjoyed a dram and a blether. Apart from the competitive aspect of the day it was a chance to renew friendships and enjoy each others company.
We'd like to thank our main sponsor Angling Active, Snowbee UK and Luss Estates Company for their support, Tam McBride for coordinating at Voldac and Colin Riach for his photographs. Most importantly we want to thank everyone who took part without whom the event wouldn't have been possible. The £400 proceeds will be donated to the Loch Lomond Rescue Boat.
JR
.