River Leven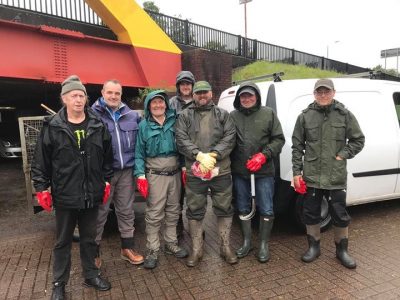 Many thanks to all the volunteers who turned out over the weekend to help in this year's Leven clean up.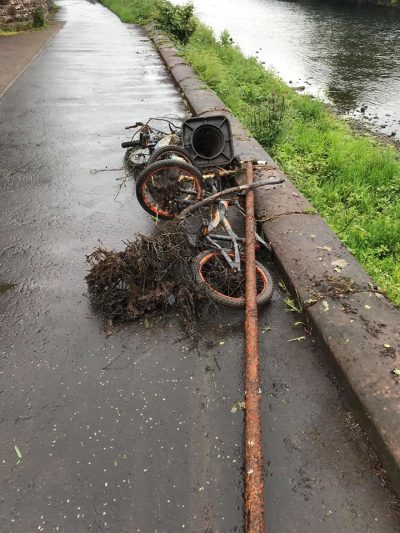 The usual debris from the river bed…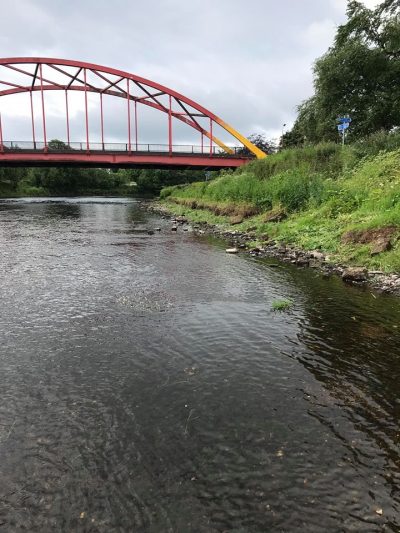 Derek Hughes our Leven rep reckons that there's still some work to be done and will organise another work party over the next few week.
Loch Lomond
There's expectation amongst some of our members that following the dry period in May, when the Loch reached its lowest level for that month since the barrage was installed, spring fish that did run through will head to the deeper, colder waters of the northern end, known to some as 'high water'. On Saturday Phil Shannon headed up the 'tap end' to test the theory.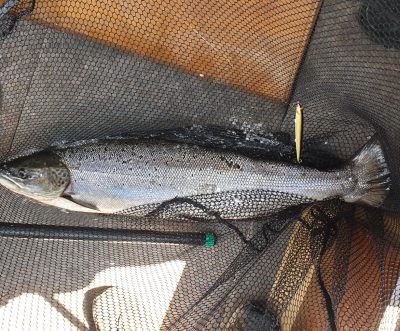 Says Phil…..'Up tap end passing Isle I vow and this fella decided to join me.'
A nice fresh looking fish of 12-14lbs. Well done Phil and thanks for your report.
JR
Email reports at : reports@lochlomondangling.come