A brief update on news and activities that have been taking place around our system in recent weeks.
Safety on, in and beside the water
I am sure that most of us will have read or heard the terribly tragic and very sad news of the young 12 year old girl who lost her life on Sunday evening near Balloch Bridge. I am sure that our readers will wish to join the LLAIA committee in expressing their deepest sympathy and concern for the little girl's families for their terrible loss.
We would continue to remind all of our members, season ticket holders and those purchasing permits that any activity on or near water is inherently dangerous.  Complacency can often be an issue, no matter how many thousands of times that we have been afloat, wading, fishing we urge each of you to always spend a few moments evaluating the risks and to take all precautions to mitigate some of these risks. There are several simple ways that such risks can be lowered including those detailed below.
On the Loch all boats with an engine according to LLTNPA bye-laws must have sufficient lifejackets on board for number of persons, unfortunately it doesn't say wear them, just on board. However a life jacket in a boat never saved a life so please ensure that you and others in the boat have and wear your lifejacket at all times. Please also do ensure that you regularly maintain and check you lifejacket's condition, particularly automatic models where there is a requirement to check and ensure that the gas canister and servicing is within date range and that its is serviced frequently according to the manufacturer's instructions.
All our rivers are fast flowing, again no embarrassment in wearing a life jacket especially now you get ones that sit high and you wouldn't know you had it on. Deep wading, with bricks, boulders underground obstructions or changes in river bed or you go in deeper than normal can easily result in you losing your balance and being swept downstream. The use of a wading stick is a big help in maintaining balance as well as checking depth as you wade. The barrage on the River Leven can open quickly at any time especially on a Friday and people have been caught out with that. Finally please do ensure that Junior members are adequately supervised at all times.
You would (hopefully) not get in a car today and NOT put on your seat belt so why would you go on or in the water without similar regard or value for your life by wearing a lief jacket and taking all other practical precautions?
We would urge all of our members and visitors to therefore think safety at all times!
River Endrick
With some gradual easing easing of Covid-19 restrictions then our Bailiffs have now been able to tackle some of those jobs which have been on their work list for some time. One of those jobs which had been reported by members and previously noted by the bailiffs was a large fallen tree at Drumtian which can be seen below.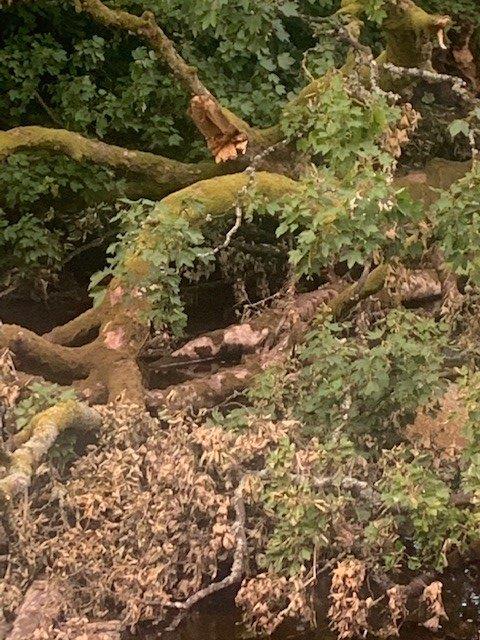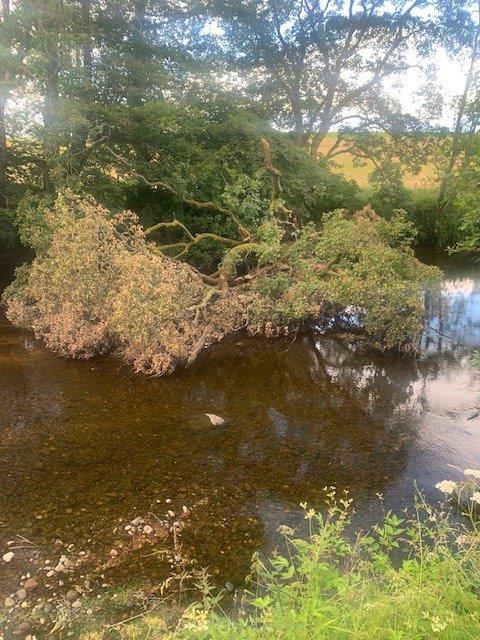 This weekend two of our Bailiffs removed and cut up this large tree which whilst not obstructing fish passage was a major obstacle to anglers fishing this section of the river. Following some toil and sweat then this particular obstacle has now been safely removed and as can be seen below resulting in this run being restored. Thank you to Sam and Robert, much appreciated.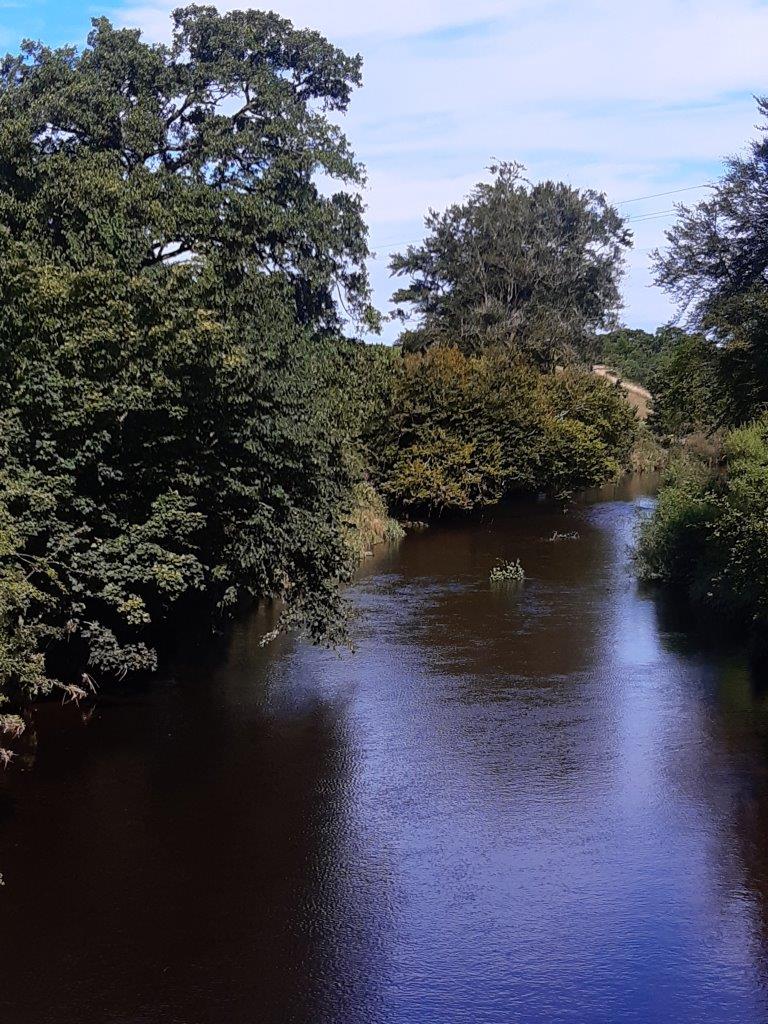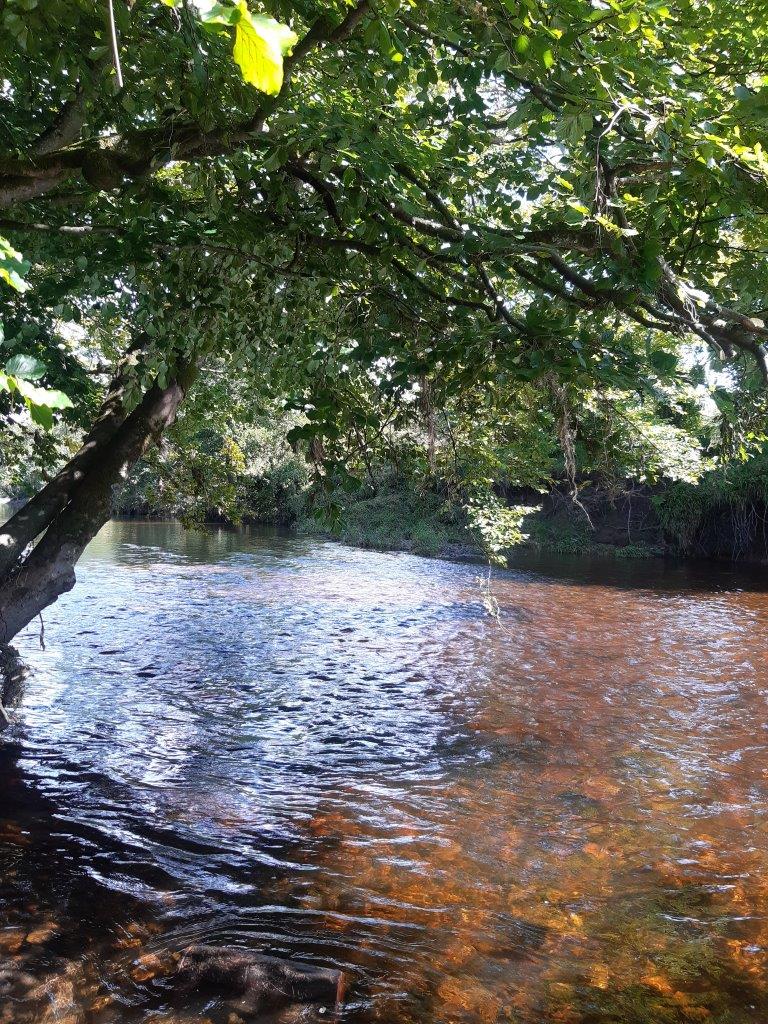 System Enforcement
A number of persons were found fishing illegally on the Endrick on Sunday 9th August. Our bailiffs attended and dealt with the situation and at this time we are working with our partners at Police Scotland with regards the angling and other offences committed. There are likely to be other non-fishing related charges being in relation to this incident. Once more thank you to both Bailiffs for their responsiveness and commitment.
On a lighter note we received reports of what could possibly be a record monstrous fish landed by LLAIA Treasurer Scott Sinclair on the Loch today. The weight of this loch monster could well be inflated but it is likely that current records will fall. Well done and congratulations Scott and we trust that the fish was handled with normal care and respect.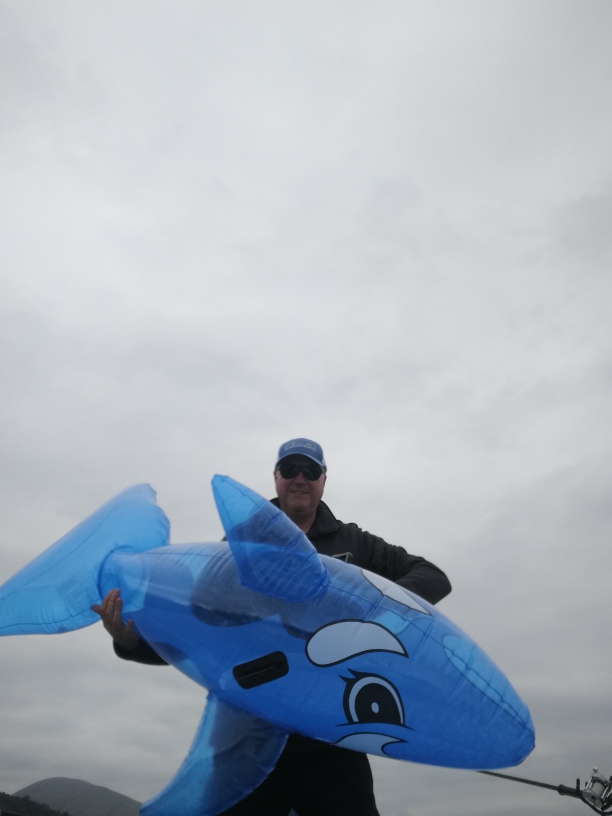 Watch this space for regular updates on what's happening around our system