River Leven.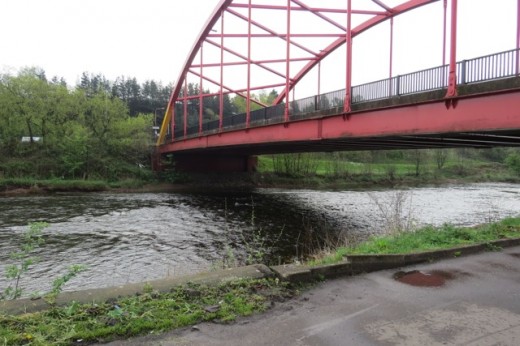 A quiet weekend on the Leven with no catches reported. No significant rainfall, so as expected the gates closed during the week.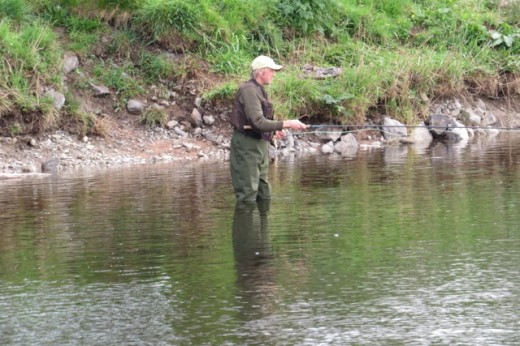 However on Saturday there were a few hopeful anglers on the banks and as high tide was due late morning, a good chance of a fresh run fish.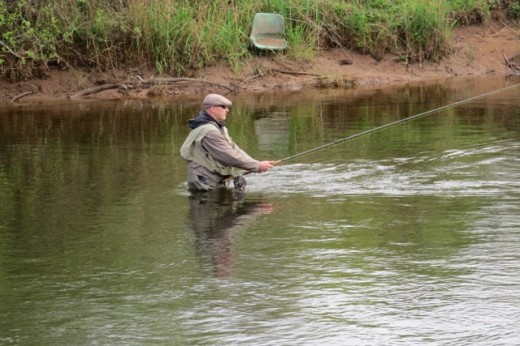 During the week some good sized fish were seen turning in the upper reaches and at least two double figure salmon lost at the bank.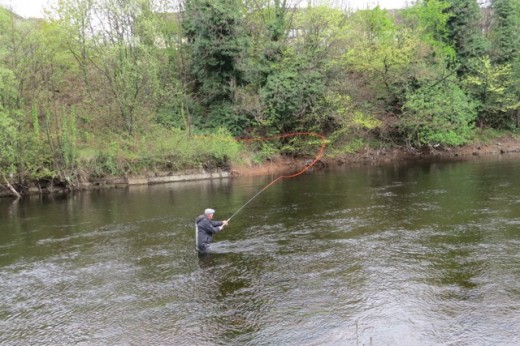 It's encouraging to see that some of us have the ability to persevere and enjoy a good day out.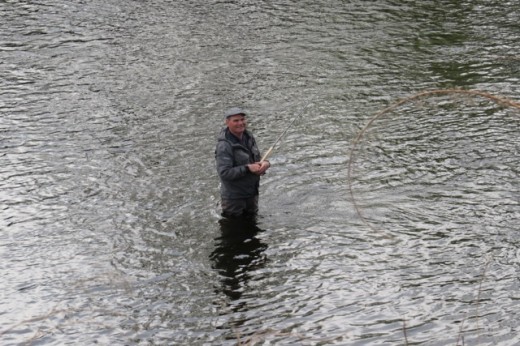 Chic McLean has good reason to smile. On Monday 21st April he successfully landed and returned his second spring salmon (12lb) at Ritchie's lade.
Loch Lomond.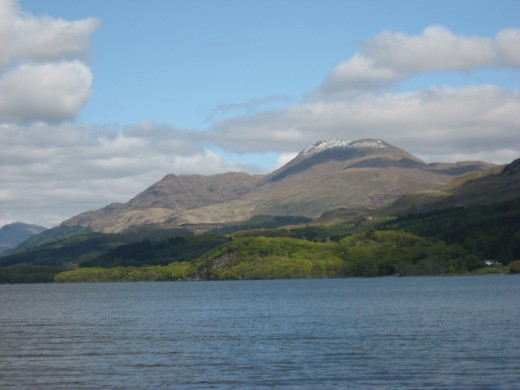 More boats have appeared on the moorings at Balmaha and Balloch. The report on Easter Friday of Pat Millar's 12lb sea trout and last week Peter Lyons netting a 12lb spring salmon at Claddich Point will see a few more boatmen setting out on the quest. The Loch always produces fish on public holidays and with two weekends coming up in May, we should hear of a few more catches. The Endrick Bank, Claddich and Boturich shoreline should be productive for the boat on the troll. Orange/gold and  gold/black rapalas or perhaps the traditional golden sprat all worth a try at this time of year.
River Endrick.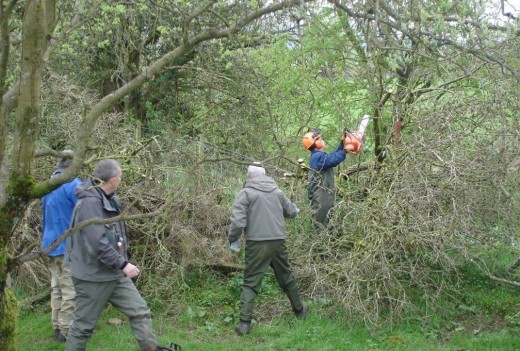 On Saturday the first system 'clean up' of the year was held on the River Endrick.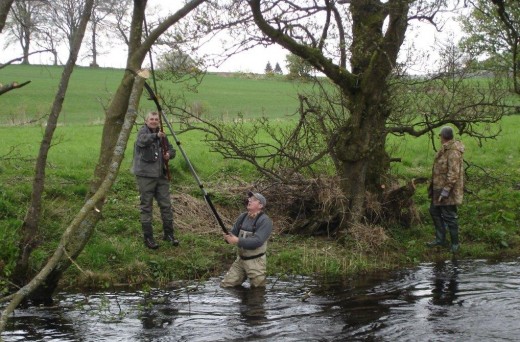 Unfortunately due to heavy overnight rain our band of volunteers could only concentrate on bank side maintenance but the usual enthusiasm prevailed and a fair result achieved. Further clean up dates will be announced very soon.
Loch Lomond Fisheries Trust.
The annual smolt trap monitoring process is well under way. The  LLFT tell us that so far the results have been very encouraging.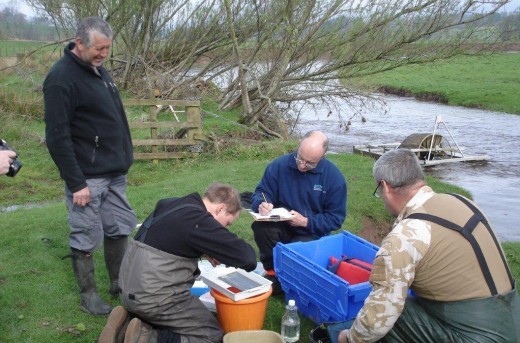 When the smolt migration is over the statistics will be evaluated and we should able inform you of their findings.
Production of Permits.
We would like to remind our members and ticket holders that there is a requirement to be in possession of your permit at all times while fishing on the system. Under the Salmon and Freshwater Fisheries (Consolidation)(Scotland)Act 2003  – Section 6, any person fishing for salmon, including sea trout, must have lawful authority or written permission. Your permit is written permission from the LLAIA and must be produced on request to bailiffs and the police. Recently Police Scotland have taken a very active interest in out bailiffing operation and are themselves challenging anglers. We don't want to see our members day being disrupted by having a seat in a police van, so please keep yourself covered…..
Contact Reports at : reports@lochlomondangling.com
JR