River Leven.
Another quiet week on the Leven with summer low conditions. The bailiffs are out overnight just now and report fish moving up river. Loch anglers are still picking up fresh sea liced fish, showing that they are moving through. Best chance just now either late evening or early morning.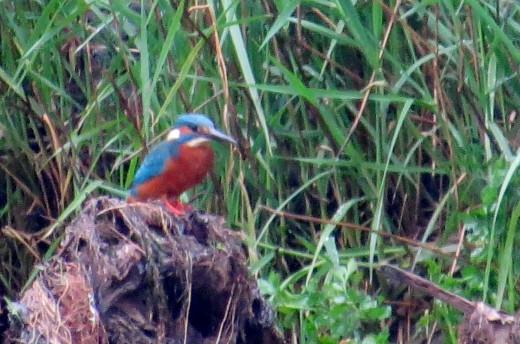 Just a matter of perseverance and being at the right place at the right time…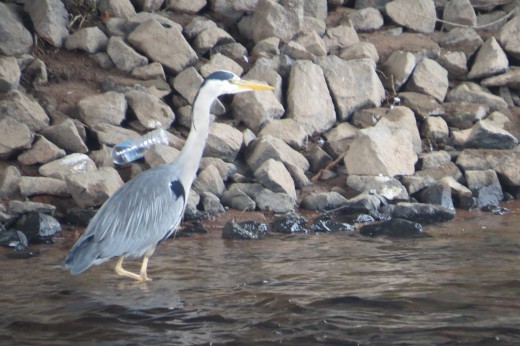 Wish we all had the the patience of these Leven regulars…..
Loch Lomond.
Loch fishers still enjoying good sport but with their quarry well spread out it's a matter of a day on the hunt….nothing unusual.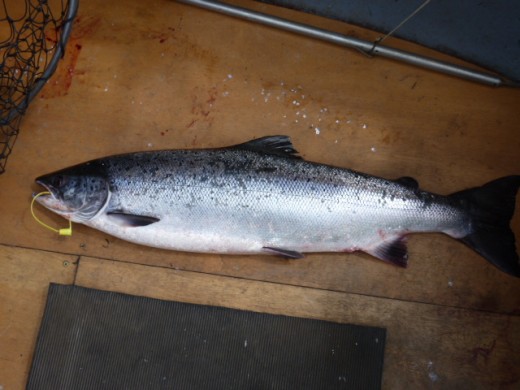 On 13th June, Peter Lyons landed his second fish of the season (13lb) up at Rowchoish, unfortunately losing another.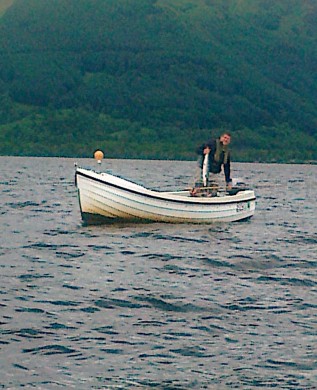 21st of June, Russell Boyd lands his first fish of the season (10lb) at Sallochy, losing a second at Manse Bay.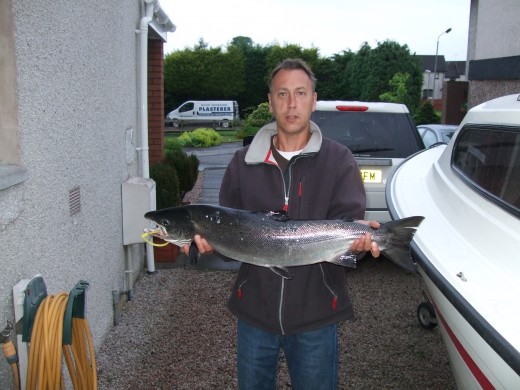 Derek Ranachan reports…..
'I was on the loch on Tuesday 24th June 2014 and caught another 13lb Cock Salmon, on the Toby just past the boat house heading towards Ross Priory.
This is the first time in 18yrs Loch fishing that I have had 2 fish in one season. I went 4yrs without one at all!'
Just like I mentioned earlier, patience and perseverance……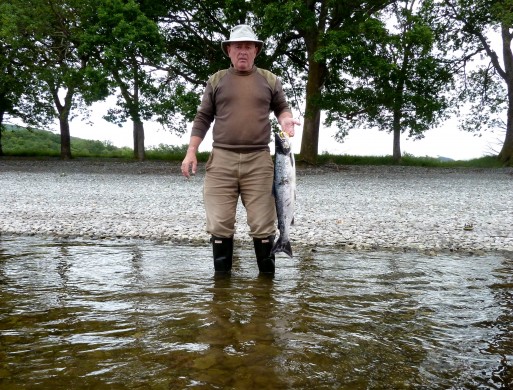 Other reports: 16th June, Tam McBride (8.5lb) Burnfoot. 26th June, Jim Raeburn (11lb) Culness (above). 27th June, Paul Davis (8.5lb) Rowchoish and (9lb) at Cashel.
Balmaha Website.
We are pleased to announce that a website aimed mainly at the Balmaha based fly fishers has now been launched.  With Colin McCrory at the helm, it contains some very interesting and relevant articles. It will be updated regularly with features and reports.Well worth a look. We wish Colin every success with this venture. This site is completely independent of the LLAIA website and can be found at www.balmaha-anglers.co.uk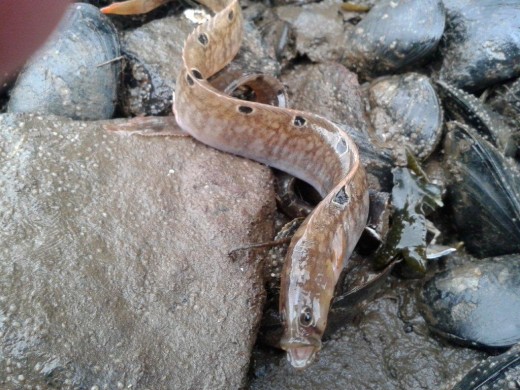 While fishing on the Estuary recently, Jim Muir came across this slippery looking snake like creature. A very aptly named 'Butterfish'…. don't fancy it on my sandwich somehow…..
JR
Contact Reports at : reports@lochlomondangling.com