River Leven.
Not such great conditions for Leven anglers, warm, bright and dry …..well it is summer.
A few anglers still managing to find fish though.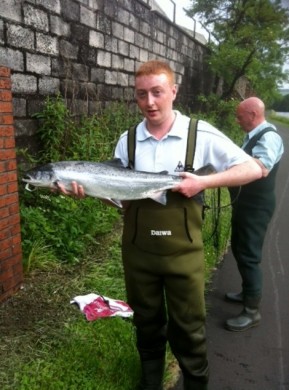 On 12th June, Ross Linden had success (10.5lbs) at the Double Pipes with a flying-c. We're told that for almost an hour Ross attempted to revive and return the fish.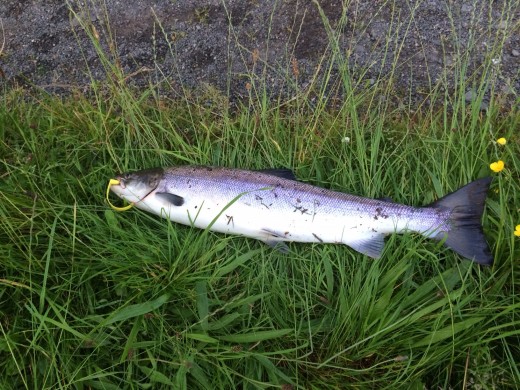 On Friday 13th June, Angus Soutter finally managed to land his first salmon (13lb) of the year at Sandy Hole on the fly. It wasn't such a black Friday for Angus with two fish already having become unstuck this season…..must be using stronger glue…..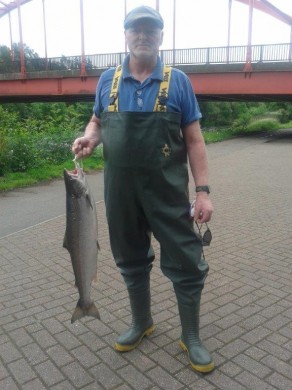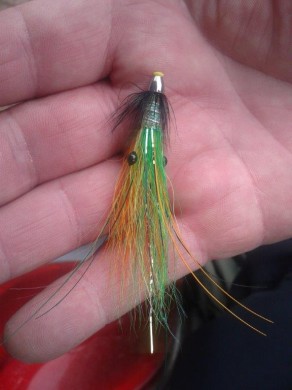 John Paul Donnelly on 14th June with a (10lb) salmon taken on the fly at the Factory Wall.
Other recent catches: 11th June, Lee Cunningham (10lbs) at the Bucks on the worm. Frank McGeachie (10lbs) at the Top Pool on a floating devon.  13th June, Stephen Gilfeather (10lbs)  and (11lbs) both at the Top Pool on the worm. Stephen returned the second fish.
Loch Lomond.
With dry conditions the Loch's just at a nice level and producing plenty of good sized fish, still mainly around the Endrick Bank and Boturich areas.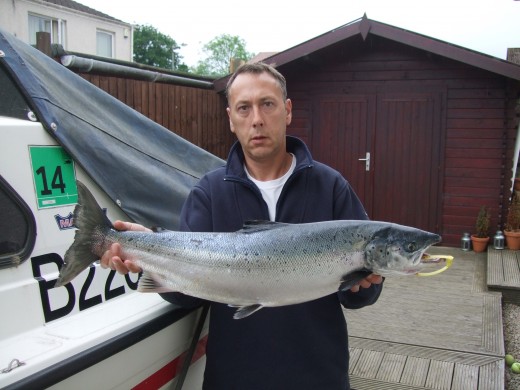 On 12th June, Derek Ranachan landed this fine cock fish (13lb) off Ross Priory on a rapala.
The bailiffs were out on the Loch Saturday 14th June and spotted there were at least 30 boats mainly concentrating on the south east basin. By the end of the day at least four boats had landed fish including..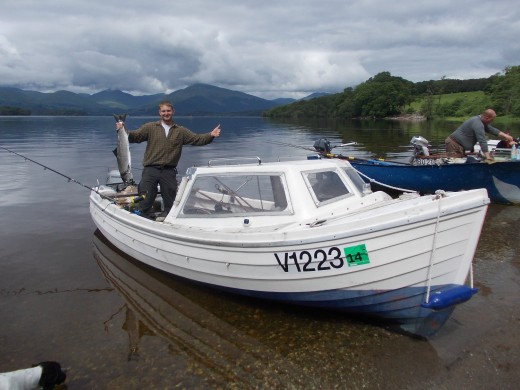 Dave King jnr. (10lb) on the Endrick Bank…….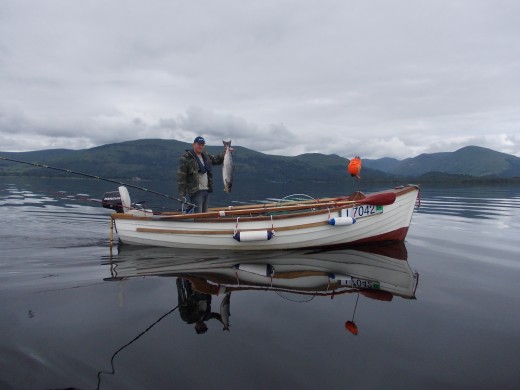 and Alec Doey (15lbs) in the deep water off the Spit o' the Murrin.
The weather has to continue dry and warm for at least the next week, so don't forget the factor 30 out there…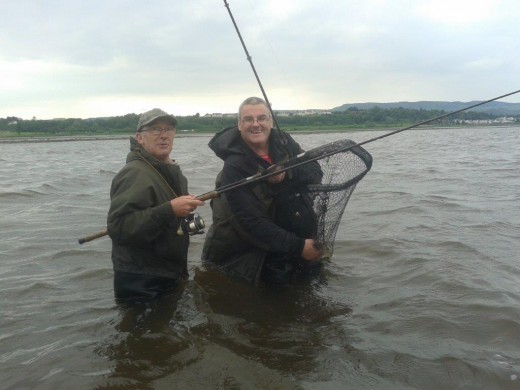 A lesson to us all….always check your landing net. You just never know who or what might have been eating away at it.  Makes it that much easier for a fish to wave goodbye if there's a great big hole in it……….
JR
Contact Reports at : reports@lochlomondangling.com