River Leven.
It's official….the grilse have arrived!  Last week's run brought some welcome activity to the Leven with numerous seen moving and one or two in the net.
No, this photo isn't out of focus…it's a real sparkler (6lb) landed by Chic McLean on Saturday 19 July at the Apple Tree.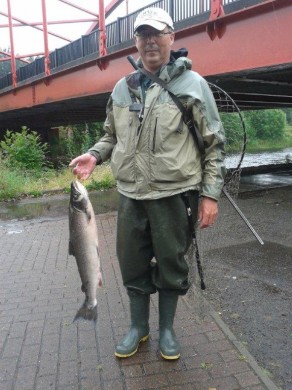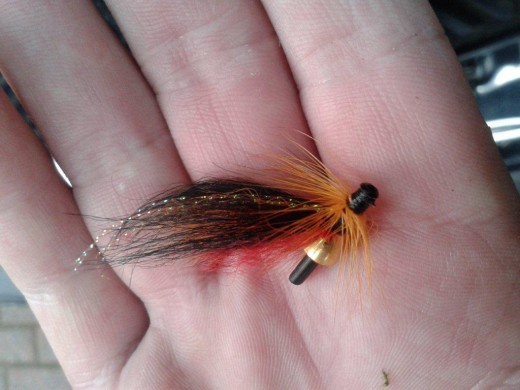 While Chic was landing his fish, Colin Smith was having good sport at the Bonhill Pool the with an (8.5lb) grilse.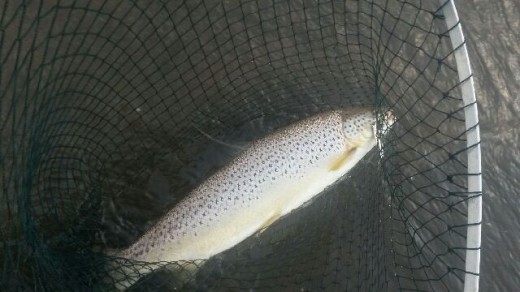 Not only are there grilse in the system, but by all accounts some of the best runs of sea trout for ages have been seen making their way upstream. On 14th July, while fishing the lower reaches, Malcolm MacCormick netted this (3.5lb) trout, which was in excellent condition.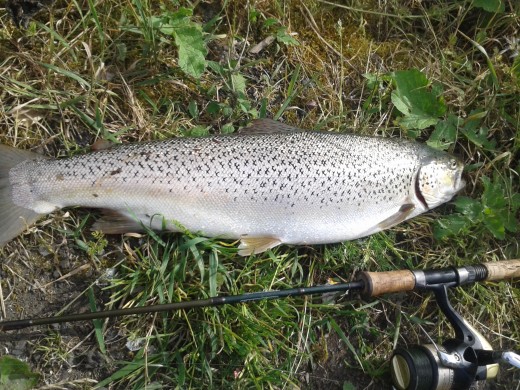 Finlay McLaren continues his run of good luck with a (4lb) sea trout on 7th July and this (5.5lb) specimen on 11th July.
Loch Lomond.
The loch is still low, fish well dispersed and lying deep. The recent bright, warm sunny conditions are ideal for a day on the loch with the wife, girlfriend or….. but the serious loch angler should be out either at the crack of dawn or waiting for the sun to start sinking behind the Arrochar Alps…..well, that's my favourite times. The 'Tap End' continues to produce some nice salmon for those heading up.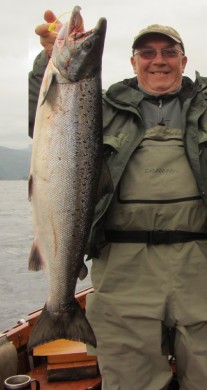 Balmaha based angler Paul Davis recently made another his regular trips north of the border to taste more success. On 3rd July he landed a double (11lb) and (14lb) both taken up near the Cave on rapalas. It was noted that on this visit Paul was accompanied by his good lady……women and fishing mix after all!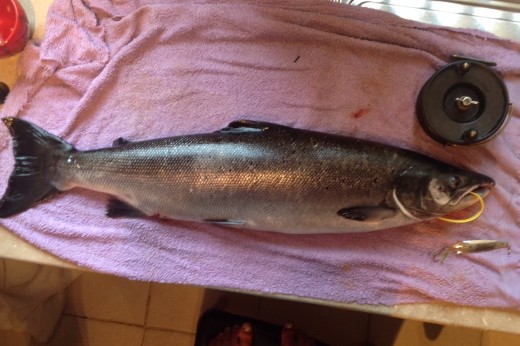 On 14th July, Frank Caldwell reports landing this catch (11lb) just south of Rowardennan on a silver Toby.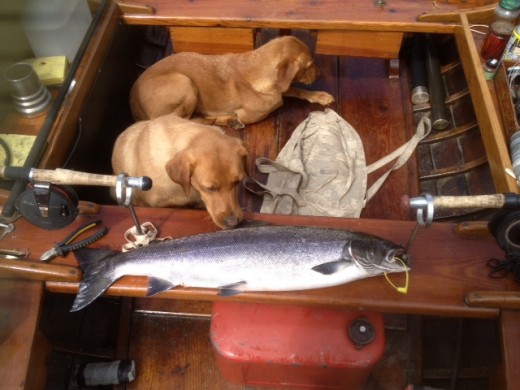 With Paul safely back home, it was Bob Forshaw's turn to travel north. He brought his 'girls' with him, mother and daughter, who helped sniff out a (12lb) salmon on 22nd July at the Lucky Chuckie. Have a good week Bob and leave a some for the rest of us….
JR
Contact Reports at : reports@lochlomondangling.com