Submitted by
admin
on Tue, 07/25/2017 – 20:09
River Leven
July can be a quiet month on the Lomond system but some encouraging news at the weekend. A  run of grilse and summer salmon appeaed on the river with good numbers moving in the upper reaches. Double Pipes, Top Pool and Stuckie Bridge featuring.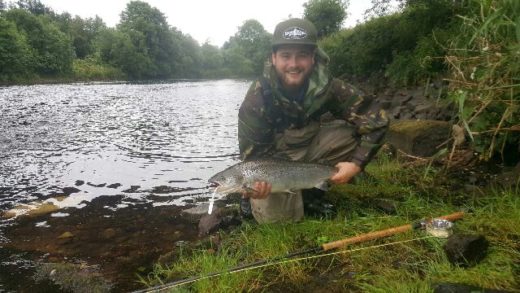 15 July, day ticket angler Sacha Vasiljevic is a happy man with a fresh (9lbs) fish on the fly at the Bonhill Pool.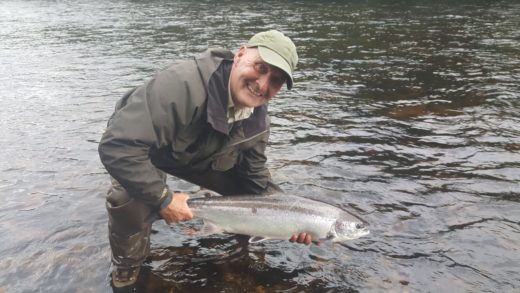 22 July, Davie Robertson returning a (14lbs) salmon caught on a cascade fly at the Double Pipes.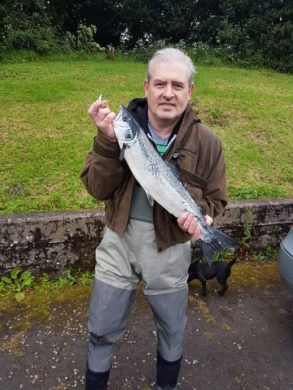 22 July, day ticket angler John Burns with his first fish off the Leven (10lbs) at the Top Pool on the worm.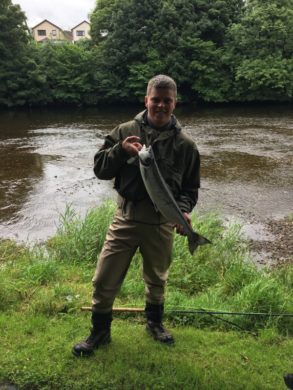 Also 22 July, Leven angler Graham Stewart (6lbs) Stuckie Bridge on a tube fly.
Loch Lomond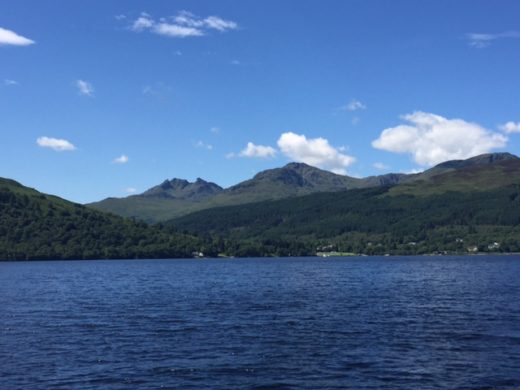 A   lean spell on the Loch though not many anglers venturing out. News of fresh fish on the Leven at the weekend will see more out on the hunt.
A lot of pike about this year and some big ones too..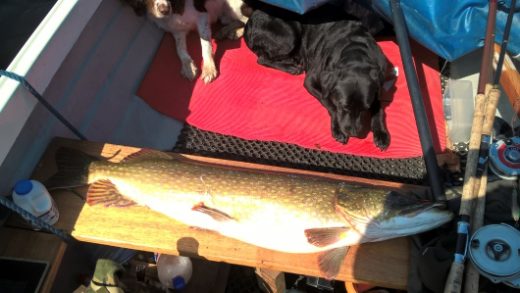 Scott Laird hooked into this monster while trolling for salmon. It was reckoned to be about 27lbs.
Loch regular Dick Dickson recently hooked an even bigger Esox at Strathcashel. Took almost an hour to get it alongside. Dick estimated it at 4ft long and probably 40lbs+ in weight….said he was actually 'feart' when he saw it…not surprised.
Just heard that Balmaha angler Gerd Elsweiler had his first salmon of the season off the Loch this morning. A cock fish (10lbs) at Ptarmigan….perseverance pays at last!
Clyde Estuary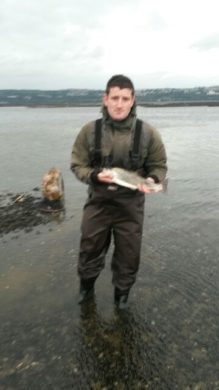 Estuary anglers enjoying good sport with sea trout as usual. Levengrove, Havoc and Cardoss all producing fish in the 2-5lbs class to the fly, lures and mackerel strip. Barry McGuigan seen with here with a nice fresh trout about the 3lbs mark.
JR
Email Reports at : reports@lochlomondangling.com
Content retrieved from: https://new.lochlomondangling.com/blogs/fishing-reports/lomond-system-news-25072017.