River Leven
During the week there were several reports of fish seen on the top end of the river including the unconfirmed landing of a fresh (7lb) salmon caught and released on Wednesday at the top pool
The news of springers on the system has certainly brought anglers out in force and Saturday was a much milder and more pleasant day to be casting a line.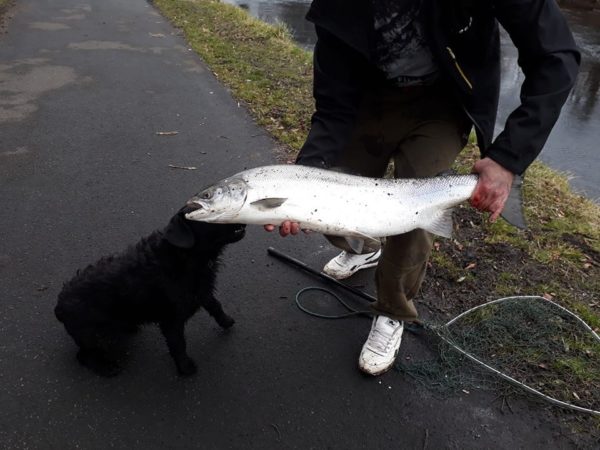 6 April, was a day that John McGrogan will remember, landing and safely returning his first first salmon (14lb) of the year at Chapel Hole, the second fish from there this season.
Estuary
Estuary anglers having good early season sport with sea trout at the usual hot spots on the Estuary with Cardross fishing well.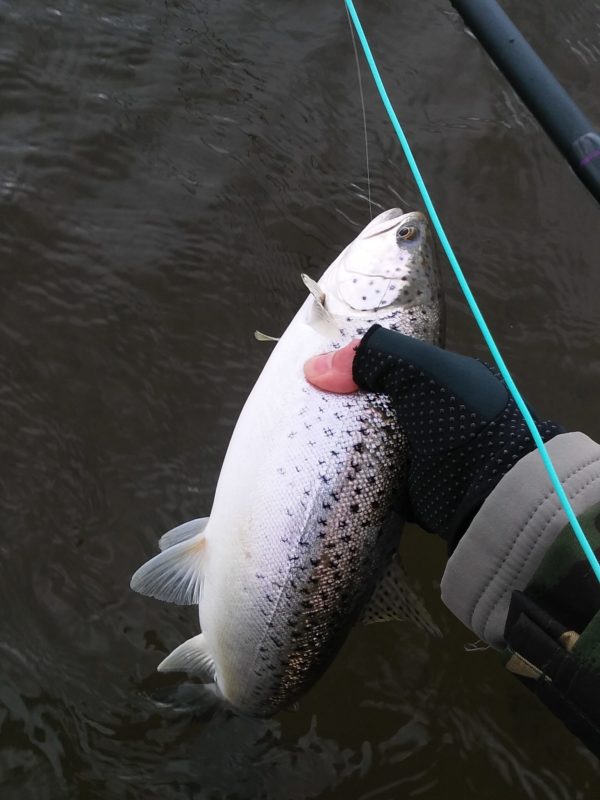 31 March, Graham Dunsmore reports:
'Caught this lovely sea trout off Cardross last Sat 31st March. Over 2.5lb and in superb nick. Not a kelt and hard fighting. Perhaps the first taken on the fly this season in the 'salt'?'
Loch Lomond
.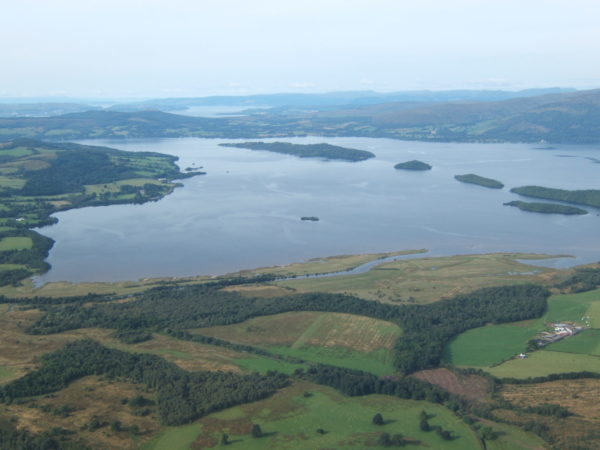 .
Great news from the Loch too with the first springer (10lb) landed on Saturday by Scott Laird just at the entrance to the Loch from the Leven.
A few boats out at the weekend enjoying the sudden change in the weather and having some sport with the Loch's early sea trout. Eric Donnachie landing two sea trout the biggest (6lb) and Alec Doey a trout of (4lb). Always good sized sea trout present in the Loch at this time of year.
Almost guaranteed that we'll now see a flurry of activity over the next couple of weeks with Loch boatmen heading out perhaps slightly earlier in the hunt for a spring fish. The usual areas, Boturich, Sallochy and Endrick Bank all likely to produce. Orange/gold and black/gold rapalas  and perhaps a Toby salmo on the poker should do the trick.
Catch And Release  – Advice For Anglers.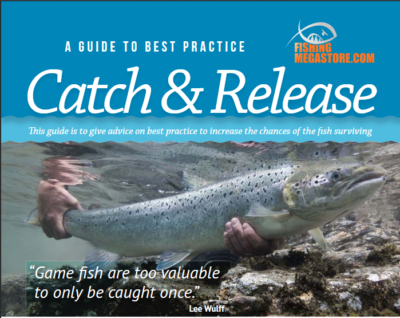 With the Lomond System being catch and release of all salmon this season we'd like to draw our anglers attention to the information contained in this publication which offers excellent practical advice in developing angling best practice for the safe return of salmon to system. It can be found on our website resources library
JR
Email Reports at : reports@lochlomondangling.com