River Leven
After a lean spell the Leven is fishing well with good numbers of grilse and summer salmon coming through, just as we'd expect at this time of year. Recent spells of heavy rain have topped up the Loch level allowing the gates to be opened giving excellent conditions for fly, lure and worm.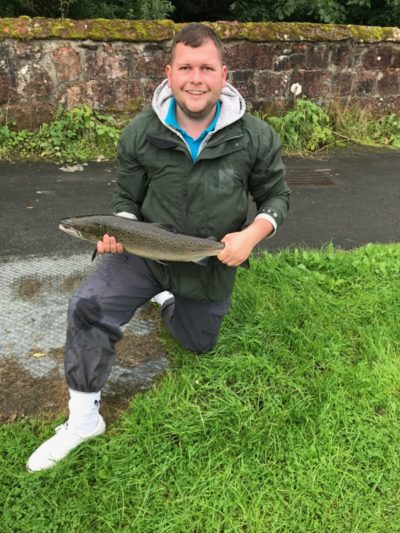 18th August: Paul Kolatowscz with a fresh (5lbs) grilse at the Top Pool. Danny Connelly landed a (6lb) grilse at the Boat Hole the same day.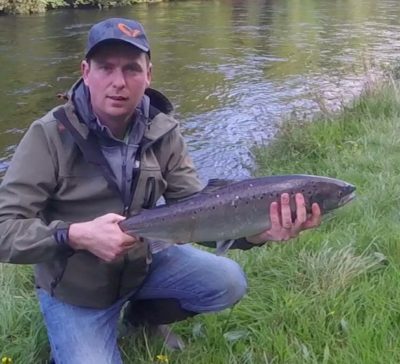 25th August: perseverance finally pays off for Craig McKerry landing a (6lbs) grilse at the Stuckie Bridge on the worm.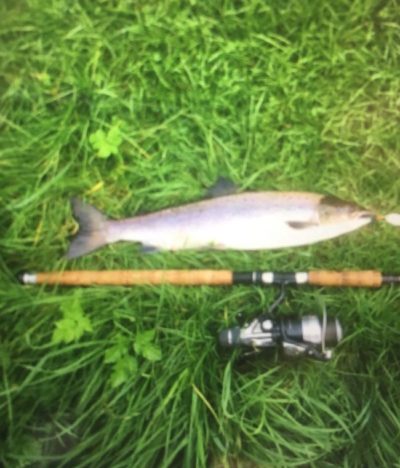 Early this morning Alun Pryce had a few casts before heading to work and landed this sparkler (4.5lbs) at the Glebe. A great start to anyone's day. This was Alun's fifth fish of the season.
Other Catches: 23rd August, Danny Connelly (8lbs) the Cake Shop. 25th August, Paul McNeill (12lbs) the Piles on a cascade fly. Colin Murray (16lbs) the Glebe also on a cascade. John Brady (5lbs) Dalquhurn Point on the worm. We also hear that Robert Galbraith has recently landed grilse of (4lbs) and two at (6lbs) on the fly at Bonhill Pool and the Glebe.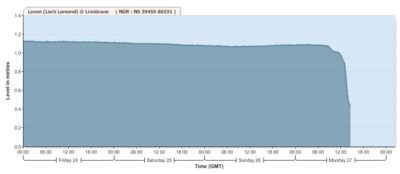 This morning the gates closed as shown on the SEPA water level chart, but not entirely and mid morning there was still a reasonable flow of water coming through. That may change if there's no further rainfall.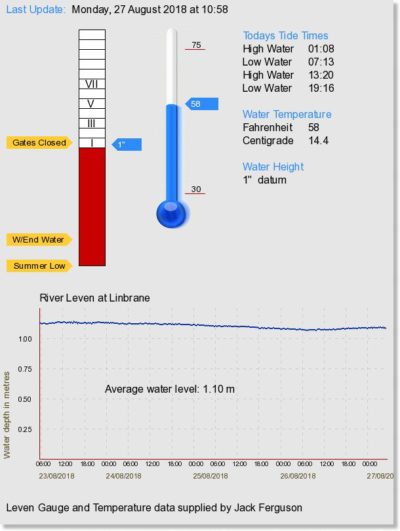 See daily conditions on the River Leven page of our website courtesy of Jack Ferguson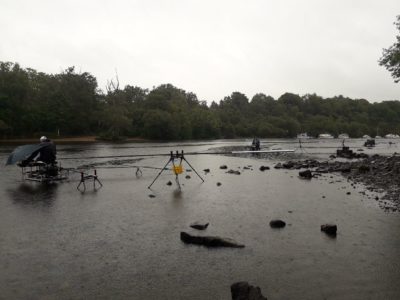 A strange sight at the top end of the river yesterday. Anglers from Team Daiwa practicing on our roach.
Loch Lomond
The Loch Lomond Fly Fishing Competition 2018 is still on track for Saturday 29th September. Our partner, Angling Active, Stirling is once again sponsoring the event. Further information will be posted shortly.
JR
Contact Reports at: reports@lochlomondangling.com