River Leven
Saturday 13 April was also a lucky day for Craig McKerry who contacted us with his report………………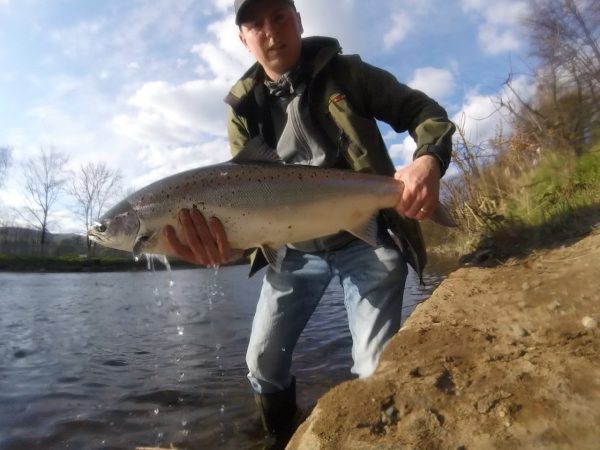 'Caught this cracker at the Piles on a flying c, what a fight. Estimated at 15lb (86cm). Safely returned.'
Sure was a classic Lomond spring salmon. Well done Craig!…………….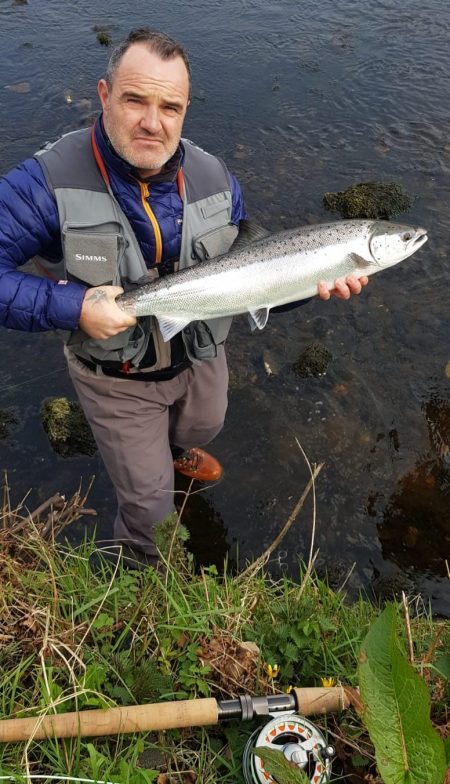 …….and today we hear of another spring fish (12lbs) landed by Robert Galbraith this morning at the Factory Wall on the fly.
Still a bitter cold east wind but weather to get milder by the Friday. Easter weekend should see plenty anglers on the banks and a few more springers off we hope. Light rain forecast for next week but whether there will be enough to make a difference is another question……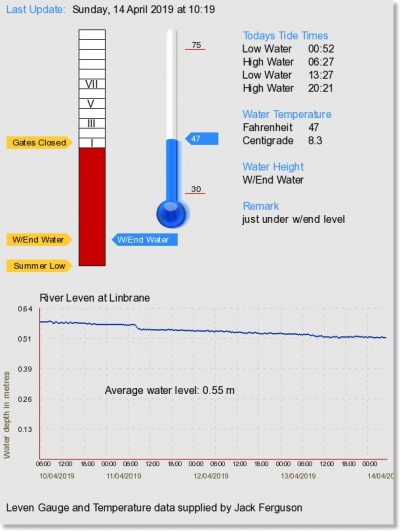 Follow Jack Ferguson's river conditions update on our website at http://www.lochlomondangling.com/river-leven/
Membership/Permits.
Still to renew your membership or thinking about joining? Full details are on our website under 'membership and permits' on our homepage. Permit 'retailers' are also listed.
Contact Reports at: reports@lochlomondangling.com
JR