First Springer Off  The Loch
Over the past week we have had numerous reports of  heavy fish moving through the system, with several lost by anglers on the Leven reckoned to be in the high teens early twenties.
Today LLAIA treasurer Scott Sinclair was rewarded for his hard work with the first fish off the Loch…..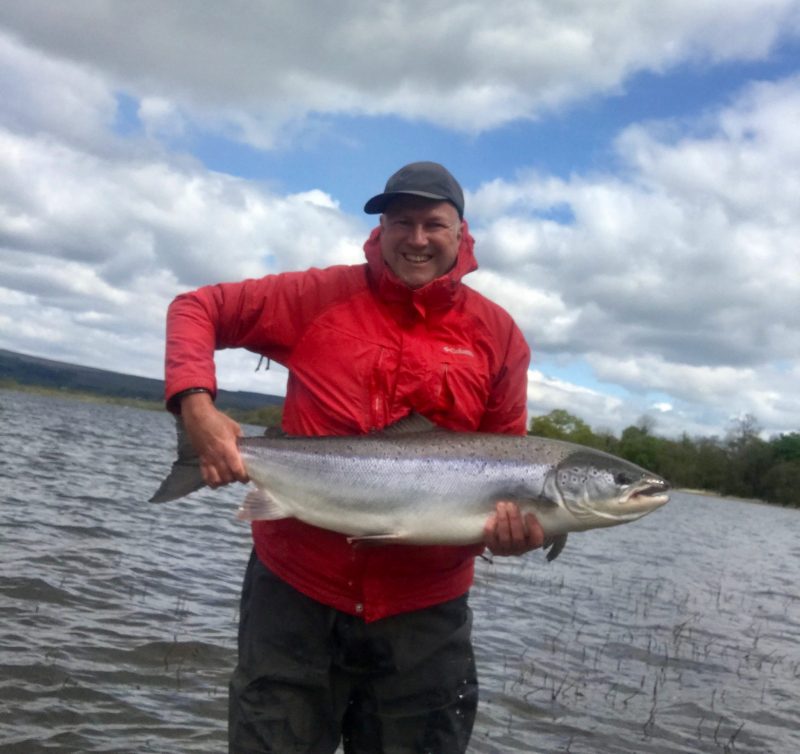 ….an absolute cracker of 27lbs. Scott connected with the hen fish on the Claddich shoreline trolling a black and gold Rapala.
' The take was actually quite soft and I thought at first it was a pike but it soon woke up and went ballistic'
Twenty minutes later he managed to net this 'monster' and headed ashore to release it. After ten minutes it was revived  and video'd as it swam off strongly. Well done Scott!
F3EAC36D-5C46-4A1D-99BF-3DF5C2E54491
Scott's springer is the heaviest salmon  reported caught on the Lomond System in recent years and great news. It's successful release is even better news…..
JR
Email reports at: reports@lochlomondangling.com