River Leven
Over the past week there have been reports of spring salmon moving through the system. Several anglers have connected with fish in the high teens/ early twenties only to lose them.
With the lack of rain the Barrage is still operating at weekend compensation flow and this should continue until the end of the month, unless we have a sudden deluge and the Loch fills up.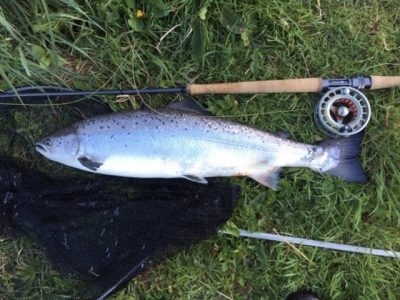 4 May: Richard Shields managed to keep a hold of this fresh springer (12lbs) caught on a cascade fly at the Piles. It was safely released.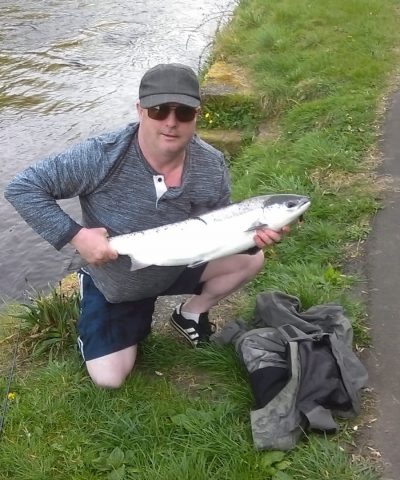 25 April: Sammy Burgoyne (9lbs) at the Double Pipes on a flying -c, released.
Other catches: 26 April: Ricky Gill (17lbs) Ritchie's Lade on a flying-c, released.
Although we believe that there have been several other springers landed we can only report on confirmed catches, so if you're lucky enough to land a fish let us know about it. Nothing more encouraging than 'red letter day' news.
The bailiffs tell us that sea trout anglers on the lower reaches of the Leven and Estuary are having good sport with fish in the 2-5lbs range.
Update: Two springers lost today by Chic McLean and another Leven regular.
JR
Email reports at : reports@lochlomondangling.com