River Leven
Plenty of water in the system now and by all accounts a good run of grilse continues but not remaining in the river for long. Latest reports from our Leven Rep. Derek Hughes…,.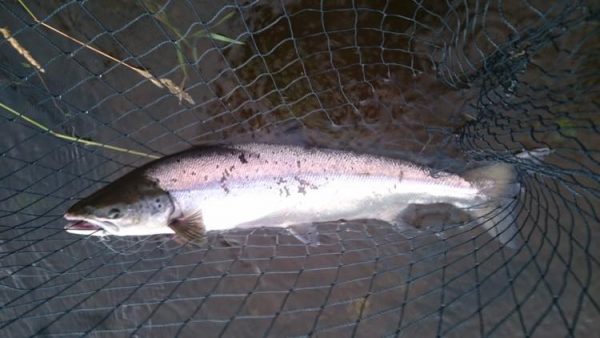 'Neil Sproul with a nice fresh grilse caught on the fly on Tuesday and Scott Laird with another nice fish on Wednesday caught on the worm. Both released, well done gents . River's at a great height right now, fish moving through off each tide but they don't seem to be hanging around for long, running hard to the Loch'
Other Reported Catches: 27 July; John Low(5lbs) Double Pipes, fly. 29 July; Ricky Gill (16lbs) McKinnons, worm. 2 August; John O'Brien (8lbs) Top Pool, flying-c.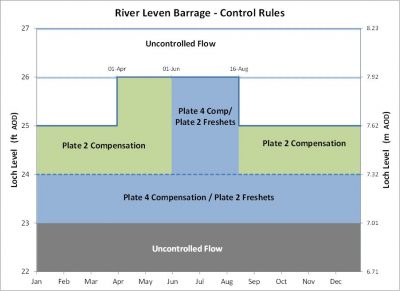 After 16 August the required Loch height for uncontrolled flow drops from 26 feet to 25 feet. Given that the Loch is now above 26 feet and there's more heavy rain forecast, we should have good conditions for the next couple of weeks at least.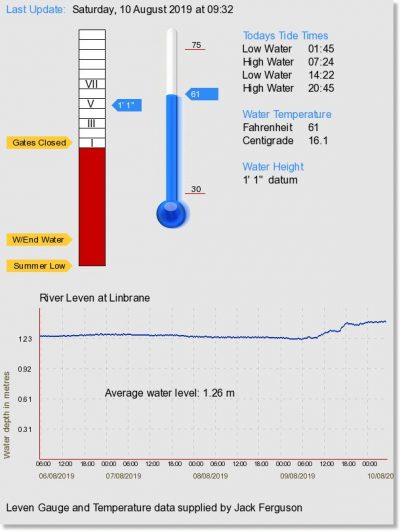 Check our website for latest conditions on the River Leven
Loch Lomond
Every Loch angler knows that at this time of year, especially with high water conditions, fresh fish won't remain in the Loch for long before they head to the Endrick, Fruin and other spawning areas. The recent weather conditions have discouraged many from venturing out. Not a pleasant place during a thunderstorm…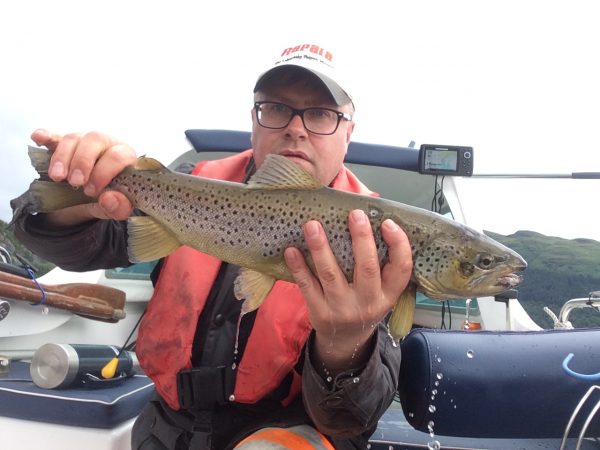 However, the wind and rain didn't put Ritchie Miller off. Out on his latest downrigging quest he landed this fine speckled trout and lost another.
Loch Lomond Fly Fishing Competition – 2019
Just to remind everyone that this year's event will take place on Saturday 14 September. Full entry details and rules will follow shortly.
JR
Contact reports at : reports@lochlomondangling.com