River Leven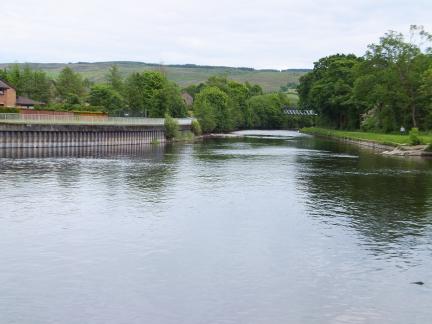 With the gates opening last week fishing conditions on the Leven have been excellent with plenty grilse coming through to give good sport,  particularly at the head of the river – Bonhill Pool, Double Pipes and Top Pool featuring.
Reported Catches: 24 July; Scott Laird (7lbs) Top Pool, worm. 25 July; Craig McKerry (5lbs) Top Pool, worm. 27 July; Robert Galbraith (6lbs) Bonhill Pool, fly. John Low (5lbs) Double Pipes, Cascade. Willie Little (6lbs) Chapel Hole, flying- c
To quote  our Leven rep Derek…. 'Lots of grilse running the system lately, fish coming in on most tides. Water a great height at the moment so get down and get fishing!'
Long may it continue!
Loch Lomond
It's always amazing to see how far and fast grilse can travel once they enter the Loch….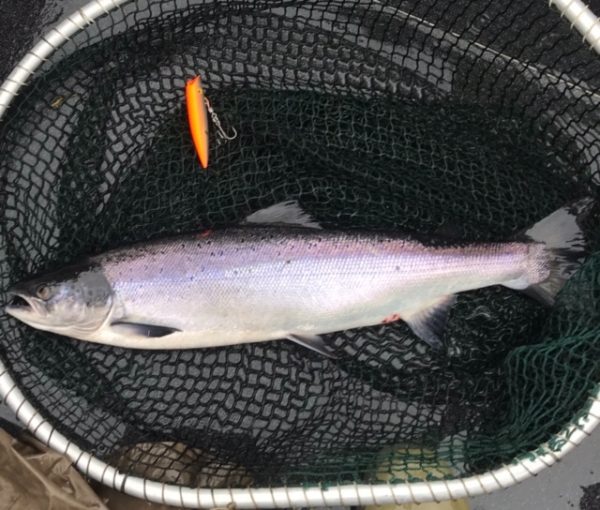 27 July; Robert Wilson reports…..
'Had a wee grilse yesterday at Rowchoish area weighing 6lbs. Lost another five minutes before hooking this one in the same area. The weather was brutal with not many boats out but a worthwhile journey up the 'tap end' An orange tomic was the preferred bait'
…..and a nice fresh fish too. Thanks Robert.
Bill McEwan Memorial Trophy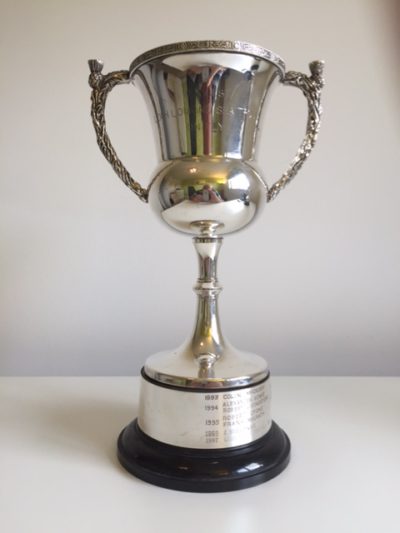 This trophy is awarded annually for the 'heaviest Loch Lomond sea trout sea trout caught on the fly. It was reintroduced last year after having been hidden away since 2002 but unfortunately there wasn't a winner. Please submit authenticated entries to the secretary, which should include a photo and length and girth measurements. A bottle of best malt will accompany it…..
JR
Contact Reports at : reports@lochlomondangling.com