LLAIA Fly Fishing Competition on Loch Lomond
Saturday 14th September 2019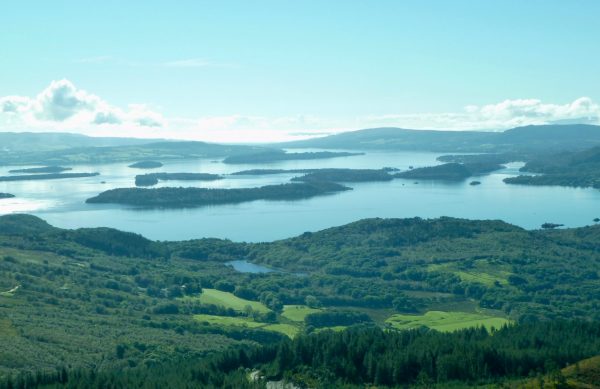 General information
This year's event will be held on Loch Lomond on the date noted above. Angling will be from boats only and by fly only including dapping.
The competition will be open to full members of the LLAIA their guests and the general public.
Times:
Registration can be at Balmaha boatyard and at Vale of Leven District Angling Club between the hours of 08:00 and 09:00.
Once registered, anglers are free to begin fishing.
Rules
Entry fee of £5 per angler will apply.
Angling will be by fly only including dapping artificial flies.
No trolling gear allowed in any boat taking part.
All participants must have a valid permit for the day of the competition.
All fish caught to be returned alive to the water. A tape measure will be supplied to each boat at registration and anglers should use this to measure the length and girth of any fish caught which will be used to estimate the weight. All fish must be photographed with the tape for the purpose of adjudication.
Salmon, trout and sea trout will all count.
Anglers must return for the presentation of prizes by 16:00 to the sandy spit at the North East end of Inchmurrin to declare their catches. Any angler returning after 16:00 will be disqualified.
There will be a BBQ for all competitors at the presentation of prizes. All participants are encouraged to attend whether you caught anything or not.
Prizes
There will be prizes presented for each of the following:
Best overall bag
Best fish of the day – Salmon or Sea Trout
Second best fish of the day – Salmon or Sea Trout
This will be the third such event. A raffle will be drawn and all proceeds from the day will once again be donated to our nominated charity the Loch Lomond Rescue Boat. Last year a total of 34 anglers took part with the sum of £400 raised.
There will be a weather watch at midday on Thursday 12th September. An update and any change of arrangements posted on the LLAIA website and Facebook page.
This year's event is sponsored by Snowbee Fishing Tackle and the Luss Estates Company