On Saturday 19th September  members and anglers enjoyed the fourth (in recent times) of  the Loch Lomond Fly Fishing Competition with registration and entries seeing competitors departing from both Balmaha and the Vale of Leven Angling Club. Always a great day for anglers, this year's competition once more provided a fantastic chance for anglers to get out on the loch to pit their skills, knowledge and wits against the loch, its fish and the prevailing weather conditions.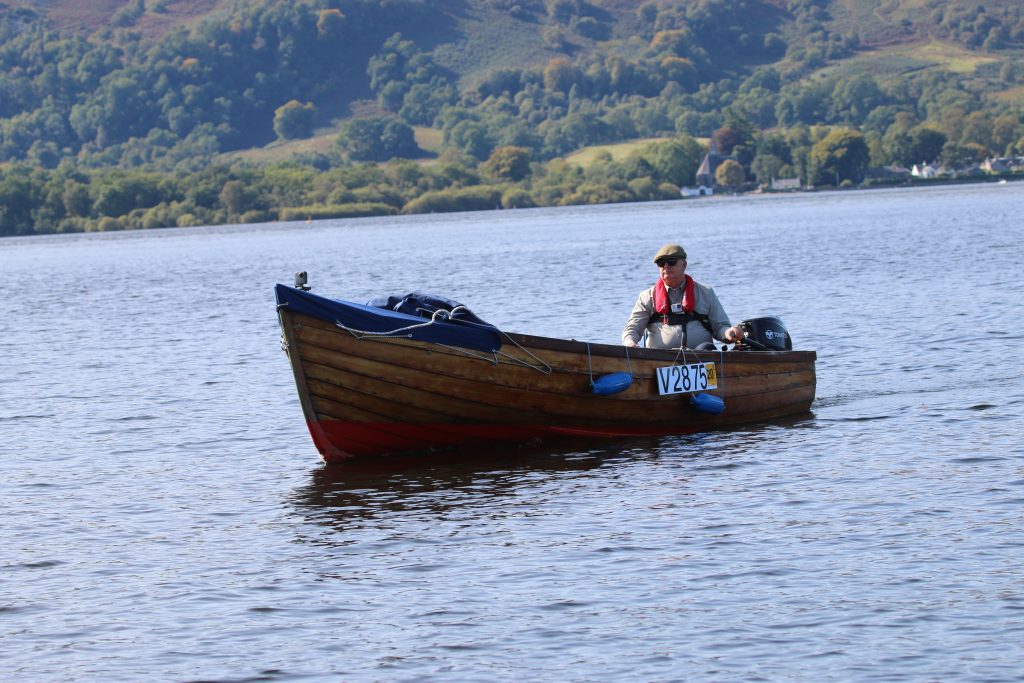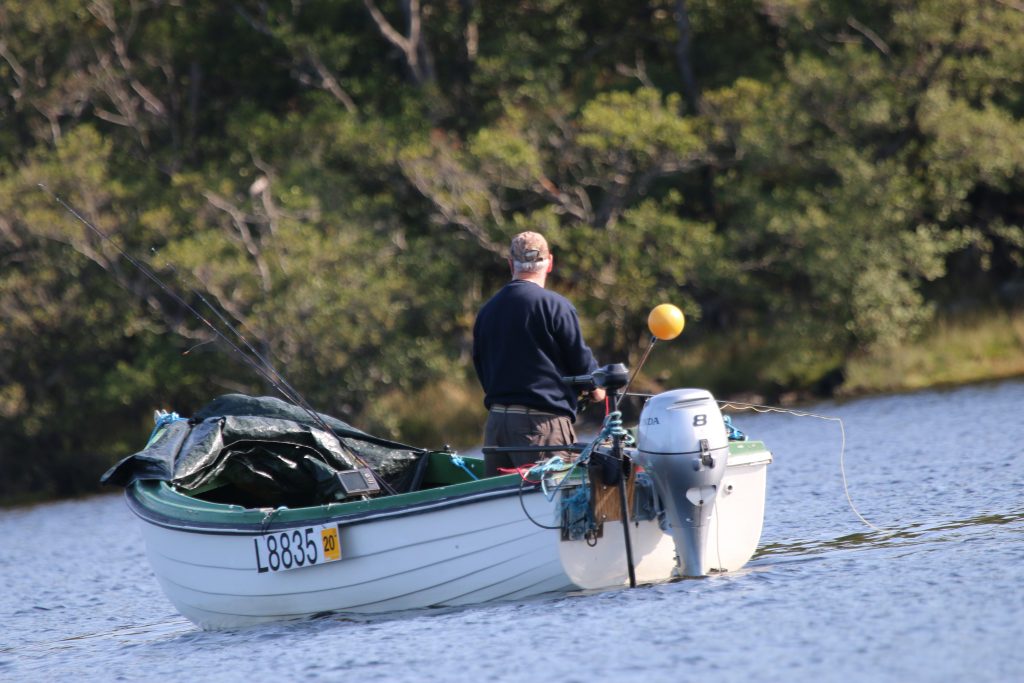 The forecast and conditions were for bright sunshine and blue skies with little in the way of wind.
Finding and using any bit of wind meant anglers constantly moving around the various locations and drifts trying to seek out some successful drifts and a wave of some kind. The bright Autumn sunshine and clear blue skies did however did provide the opportunity to showcase Loch Lomond in its full glory providing a breathtaking backdrop to anglers.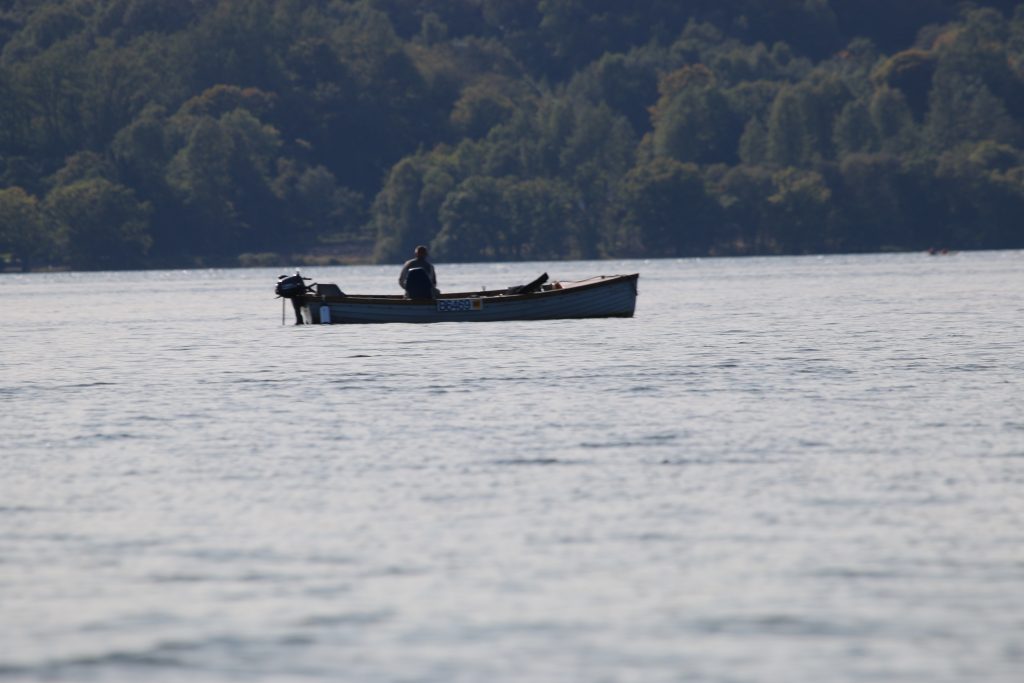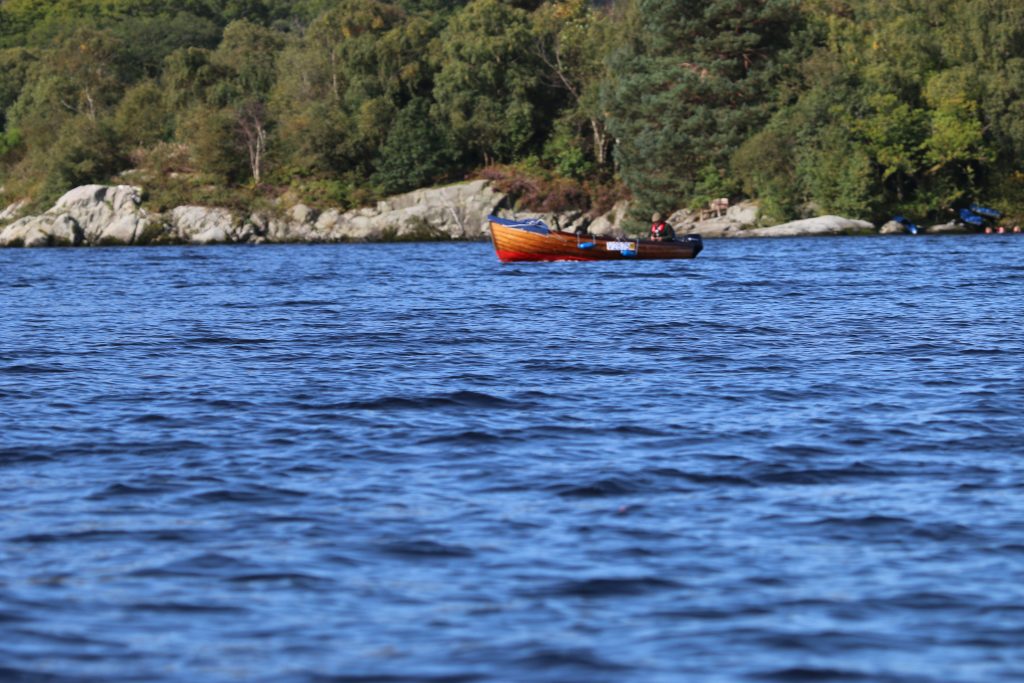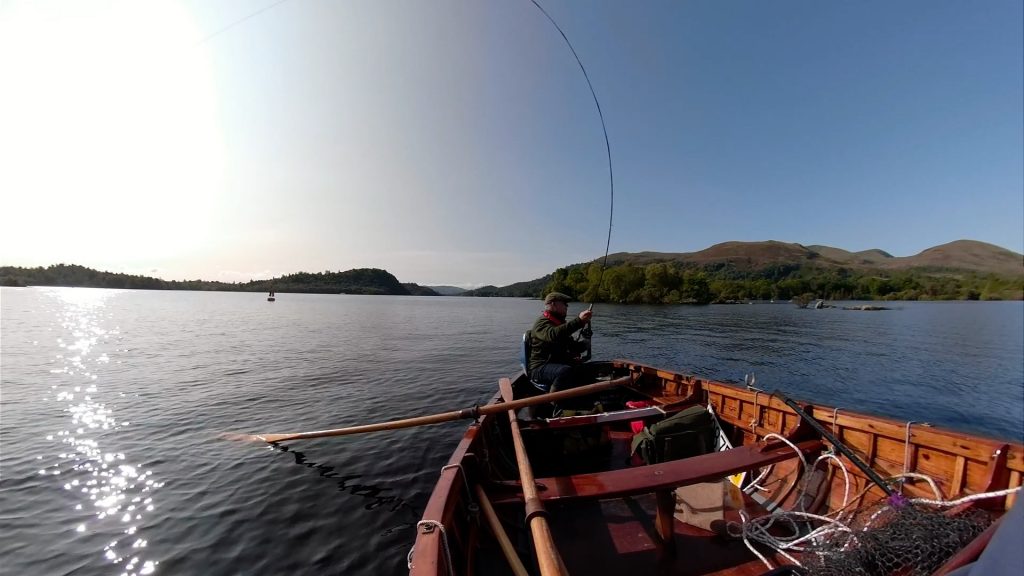 With the four o'clock whistle signalling the end of the competition the 'virtual weigh-in' was held at the normal location on Inchmurrin. Anglers converged for the prize giving with some great prizes for the those lucky enough to have landed some fish. Unfortunately due to current Covid-19 restrictions there was not the usual barbecue but this did nothing to dampen the chance to exchange stories and to catch-up with friends and fellow anglers.
This year's overall winner was Paul Devine who collected the prize of an Alpha 5+ Fly Reel (GAC) plus a bottle of Loch Lomond 12 year old whisky for the "Best Overall Bag" and "the Heaviest Basket Cup" with three lovely Sea Trout between 3 and 4lb. Paul also scooped the prize for Second best fish of the day winning a prize of 50 x Fario Flies and Box (GAC) plus a bottle of Loch Lomond 12 year old Whisky. Congratulations and well done Paul on your success which was well deserved in challenging conditions. In addition to the three nice Sea Trout landed Paul indicated that he had lost at least three other fish unfortunately and raised several other fish, well done once again Paul.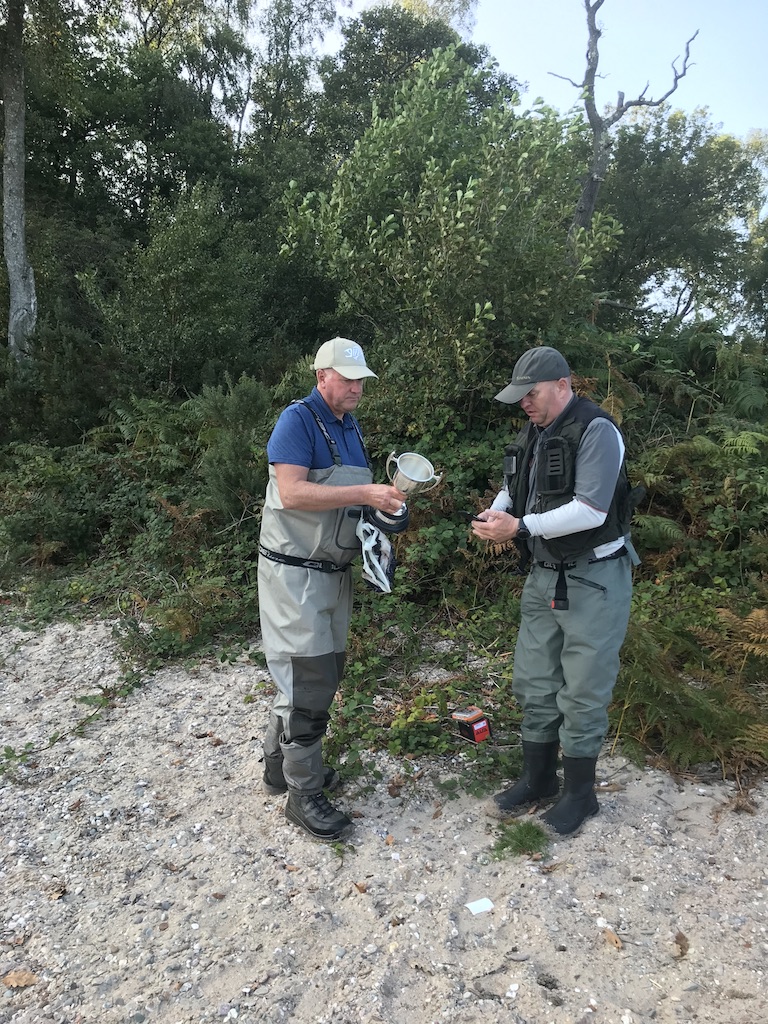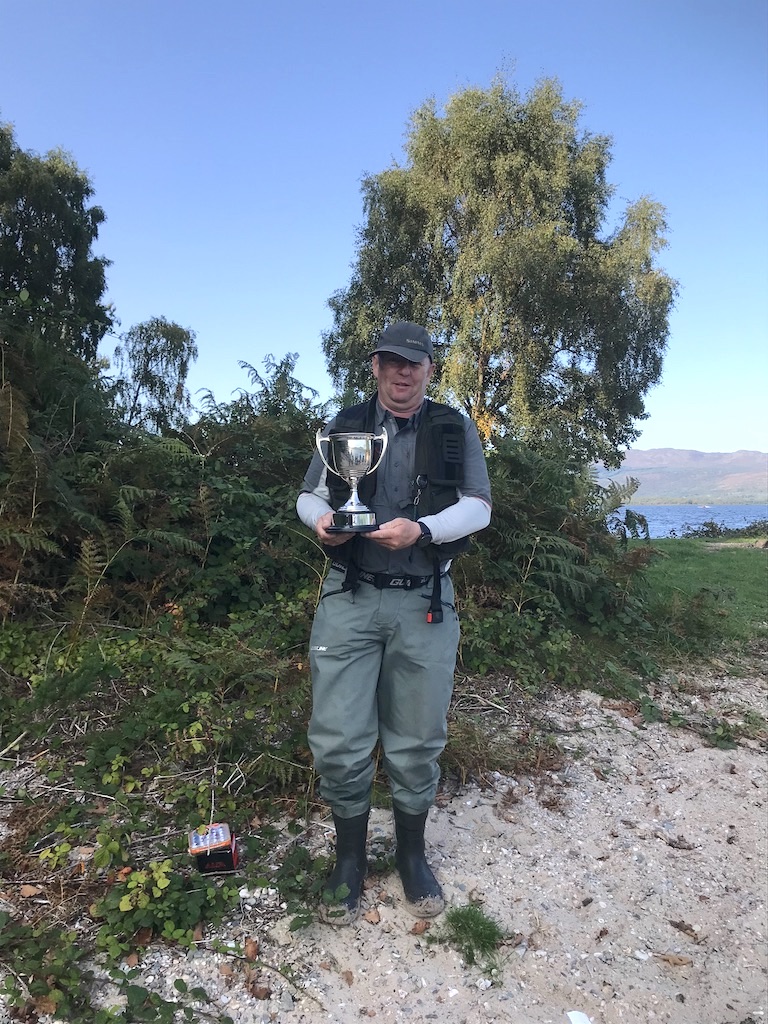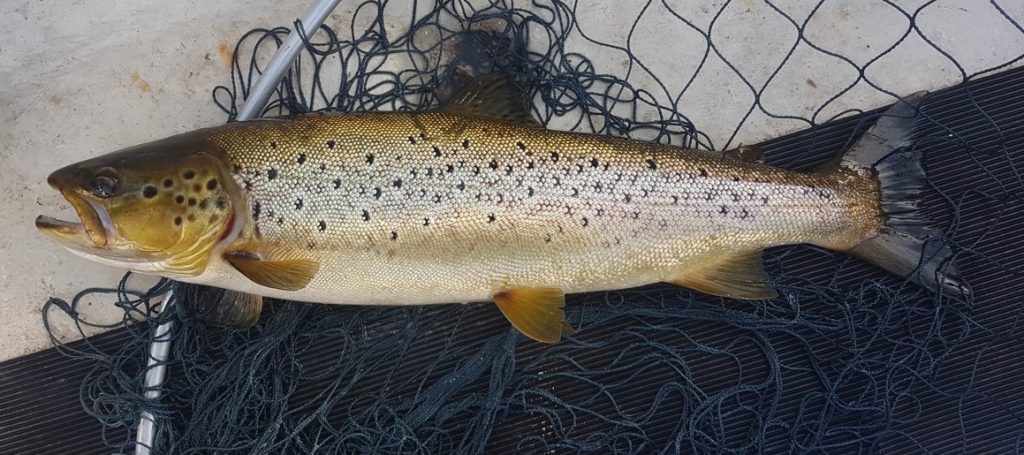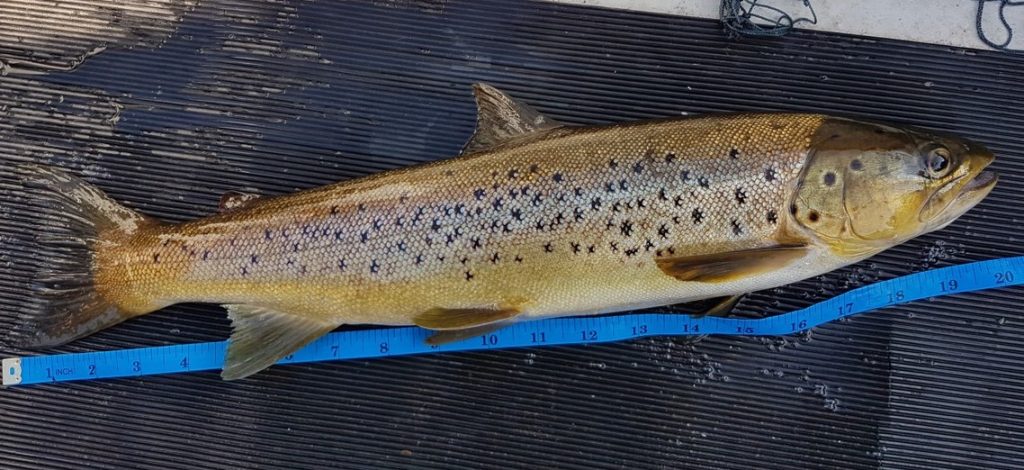 With no salmon being caught then the second prize of an SA Amplitude Fly Line plus a bottle of Loch Lomond 12 year old whisky  was not awarded this year and this prize was added to the raffle.
Raffle Draw Results
1st £100 LLAIA voucher  George Clarke
2nd £50 Loch Lomond Arms voucher  Michael King
3rd  GAC SA AmplitudeFly Line Iain Johnston
4th  Loch Lomond Malt Whisky  Iain Johnston
5th  Loch Lomond Malt Whisky Irene  McBride
6th  Loch Lomond Malt Whisky Colin Liddell
7th  Loch Lomond Malt Whisky Thomas McBride
8th £25  Snobee voucher  David  King
9th  £25  Snowbee Voucher Irene  McBride
10th  £10 Snowbee Voucher Sam  Mcbrearty
11th  £10 Snowbee Voucher George Clarcke
12th   £5 Snowbee Voucher  Michael King
In summary a great if somewhat challenging day was had by all participants amidst Loch Lomond's spectacular scenic surroundings. This year's event successfully raised £225 for the chosen charity which once more this year was the Lomond Rescue Boat. It has been subsequently suggested, discussed and agreed that this donation be increased to £500 by the LLAIA.
We wish to express our thanks to all of those who either participated in the competition or provided their time and effort in organising and supporting this fabulous annual event.
Finally we would like to sincerely thank all of our sponsors for this year's competition for their support and their kind donations of great prizes. We would like to thank the Glasgow and Edinburgh Angling Centre for being our main sponsor who donated the prizes of an Alpha 5+fly reel, SA Amplitude  fly line and 50 x Fario Flies and Box. We also wish to extend our appreciation to Snowbee for their kind donation of vouchers and to The Loch Lomond Arms Hotel (Luss Estates Company) for generously donating the voucher for £50. Last but not least we are extremely grateful and appreciative for the kind donation from The Loch Lomond Group of three bottles of their fine  Loch Lomond malt whisky and three bottles of 12 year old Loch Lomond malt whisky.  Thank you to all of our sponsors for your generous support which is very appreciated.
Images courtesy of Michael King.