Footbridge at Barnsford, River Endrick
Please note that we have been informed by Stirling District Council of their decision to close the footbridge at Barnsford which is located on core path 9078Dr/01 between the A81 and Gartness, as a result of damage in a series of recent floods.
Stirling Council further intimated that they are currently trying to arrange an initial assessment of its structural condition, meantime they have erected warning signs on the path and the bridge instructing users not to cross.
The Council stated "We are anticipating that the closure may be lengthy given my appraisal of the bridge today.  The west end abutment appears to have been damaged and until we know more, the best course of action is to close".
Whilst we appreciate that this will impact the ability of members to directly access fishings in this area we do require all members to observe this closure and therefore not to use this footbridge until such times as you are notified of the removal of this closure.
The bridge being closed does not prevent fishing on the LLAIA stretches of the Endrick at Barnsford, although mostly fished from the right hand bank, there are areas on the left hand bank that can be fished. Depending on water heights there are a couple of places on the stretch where one can wade safely across the river.  Finally access to the right hand bank can be made by other road routes and walking perhaps a little further.
We will continue to liaise with Stirling District Council and will provide updates concerning this situation, meantime your cooperation and support is appreciated.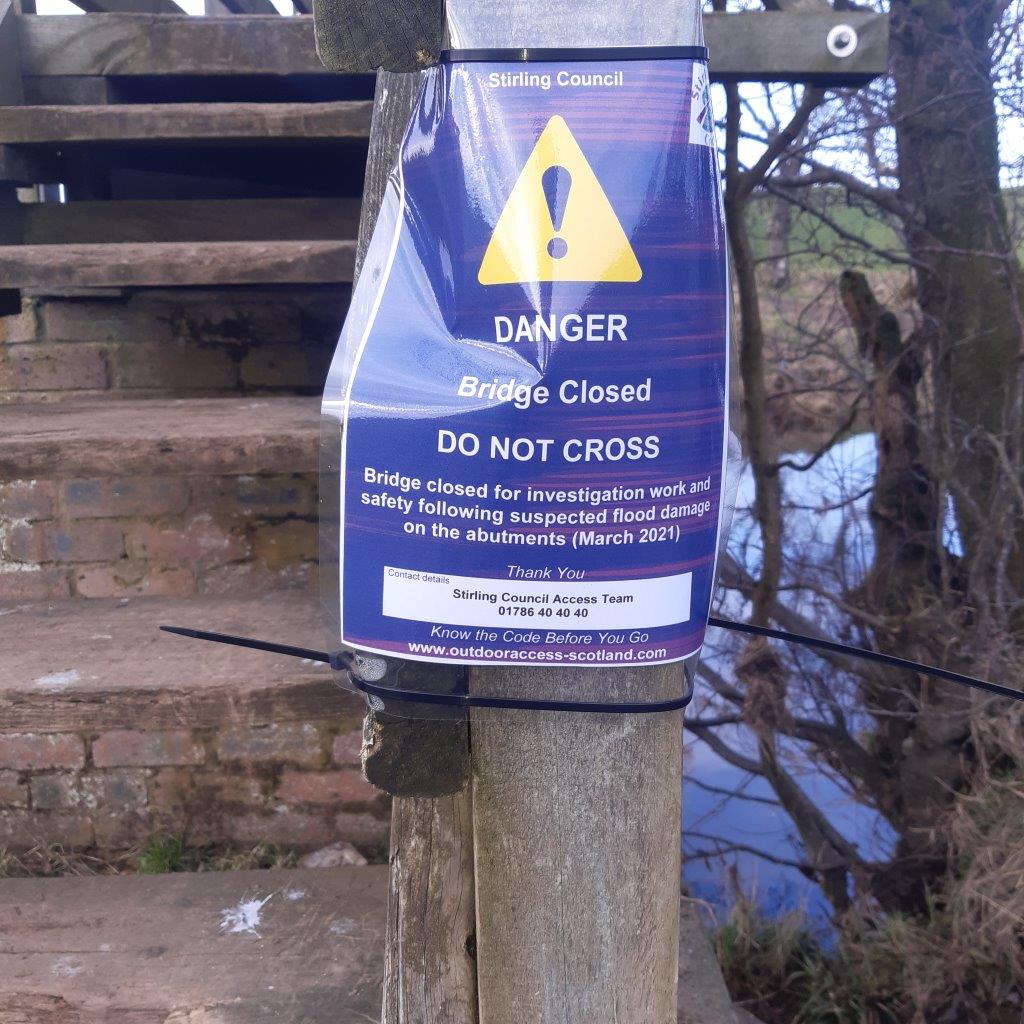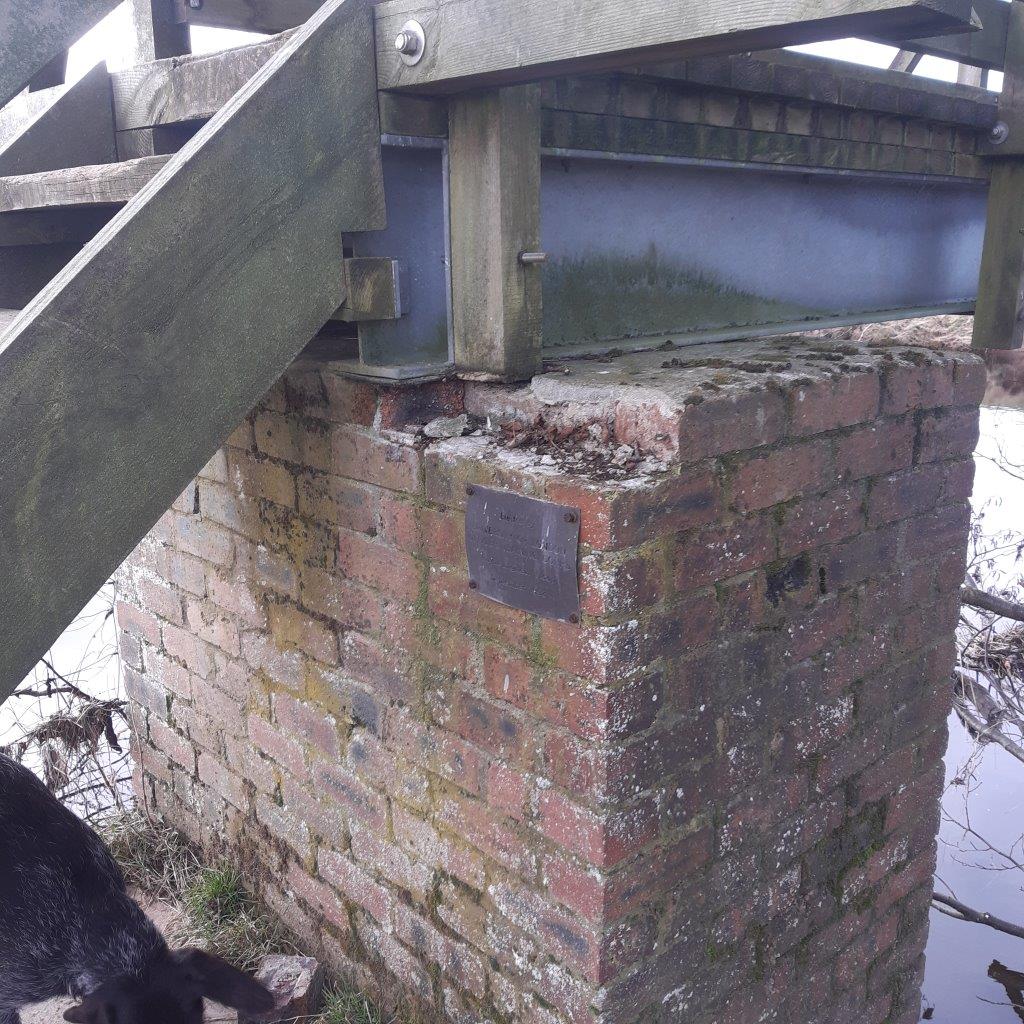 SEPA – Partial resumption of water level gauge information
SEPA have now managed to get some of the rivel level gauge stations back on line this week following the cyber attack at Christmas. The good thing is the Leven (Linnbrane) and the Endrick (Gaidrew) are back up showing levels.
The relevant links are shown below for each station and Jack Fergusons daily update on our R Leven page is now incorporating this info.
https://www2.sepa.org.uk/waterlevels/default.aspx?sd=t&lc=133107
https://www2.sepa.org.uk/waterlevels/default.aspx?sd=t&lc=133086
LLAIA Promotional activities
The association have recently decided to undertake a limited series of advertisements in support of increased membership and permit growth. This limited advertising will compliment the existing promotional
activities that currently take place each season.
The first of a series of adverts was published in The Daily Record on Friday March 5th, 2021 with a further three adverts scheduled to be published each Friday for the next three weeks.
The association has already observed a healthy uptake in new member applications received to date this season and these promotions are intended to further increase awareness and appreciation of the extensive range of quality fishing
water which we have available. Below is an example of the initial advertisement that was published in The Daily Record last Friday.