Following some detailed negotiations during the previous six months by the Association we are extremely pleased to announce that the LLAIA have successfully acquired significant further rarely available fishing rights on the River Endrick.
This newly acquired stretch which contains many excellent pools and some beautiful runs extends downstream on the right hand bank from below Honeyholm Bridge to Cowdenmill Dam. (see map below).
The purchase of this stretch of fine fly fishing will be named as "Hunter's Stretch" in recognition of its long standing family ownership of Richard Hunter and his family over many years. This acquisition brings significant benefits and advantages as it not only extends the range and quality of fly fishing available to our members but this purchase also now links together stretches upstream and downstream which are currently already owned and managed by the LLAIA.  Secondly, in line with the vendors wishes the purchase of this beautiful stretch by the LLAIA importantly ensures that that it will continue to be responsibly managed, maintained and protected for the future.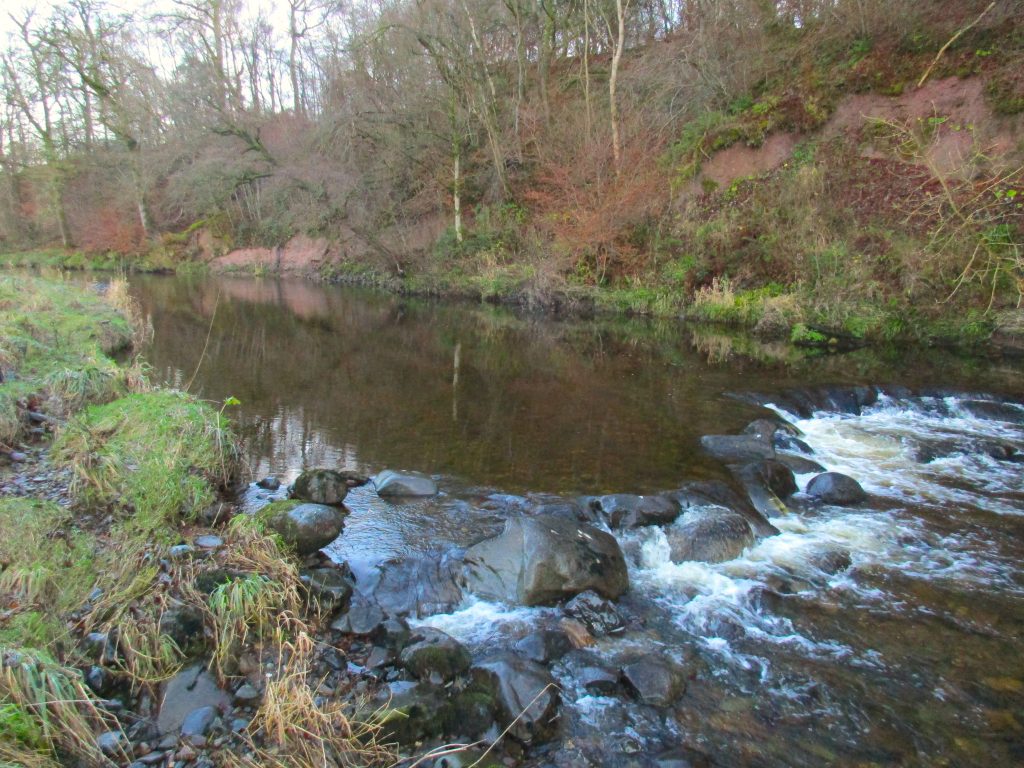 With some 14 individually named pools and family catch records that demonstrate quality catches over the years this is an exciting and valuable addition to the fishings available across our system to all of our members. Parking and access to this stretch are in line with those existing arrangements for Cowdenmill and the Honeyholm Bridge sections. We will provide further details regarding this stretch in the weeks to come. Meantime we encourage members to make themselves familiar with this lovely addition to our fishing on the Endrick. To familiarise anglers with this great new beat we  will publish details of the names and location of each of the pools as they were originally named by the Hunter Family shortly. A short video summary of the this lovely new stretch can be viewed by clicking on the link below.
Yours Sincerely,
Jim Raeburn
LLAIA Chairman