Despite earlier appeals it seems that there are some whose totally 'mindless' and irresponsible actions continues with absolutely no thought for safety and avoiding potentially fatal outcomes.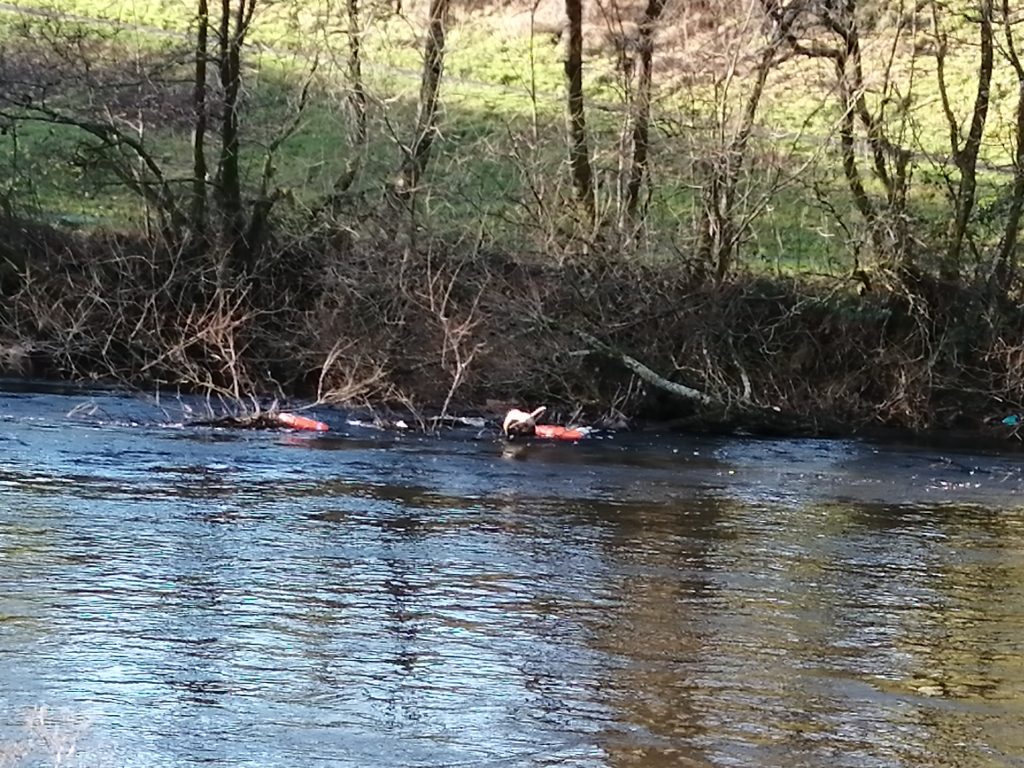 It was reported today at 12.00 by our Bailiff Team that there are two lifebuoys in the River Leven downstream from Renton Bridge. It is  likely that these are the two life saving items that were installed on the Renton Bridge.
It is currently not possible to safely retrieve this life saving equipment.
It has also been reported that another lifebuoy is missing from Dumbarton Bridge (Dalreoch).
This is at least the third time since September 2021 that the lifebuoys on Dumbarton Bridge have been thoughtlessly removed and discarded.
We would appeal to all Anglers, Members and the Public to be vigilant and report any incidents in this regard to Police Scotland using 101 or to contact Crimestoppers anonymously on 0800 555 111. 
Please see earlier communication below concerning this thoughtless crime.
Theft of life saving equipment – Appeal for information (January 12th 2022)
The PAWS group identified locations requiring new life saving equipment & improved signage to make it more easily understood.
Funding was received to replace older life-saving equipment & to install new equipment around West Dunbartonshire including life rings.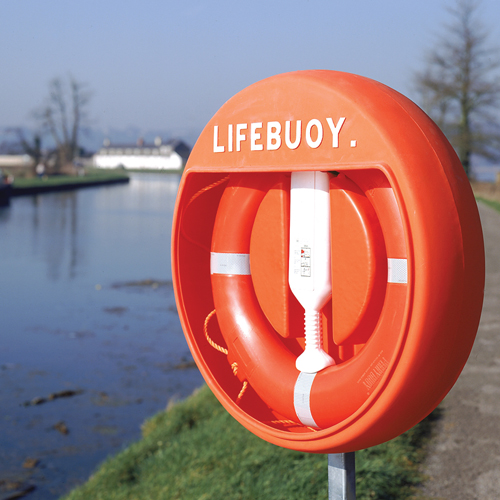 As part of this work, 4 life rings were replaced on Dumbarton Bridge. However, it has been reported to Police Scotland these 4 Life Rings have since been stolen at some point between 13th-19th December 2021.
It has now been reported that between 24th-26th December, 2 life rings have been stolen from Bonhill Bridge, Dumbarton.
Sgt Brian Simpson, member of the PAWS group said, "Life rings are potentially life-saving equipment & it's vital they are available if someone's life is in danger".
"Anyone stealing life rings would be placing people's lives in danger & would be at risk of prosecution".
"The work by the PAWS Group has taken place at a time when we are hearing tragedies of people drowning in open water across Scotland, the theft of this life saving equipment could have fatal consequences and cause heartache for families and friends".
If you have information on the theft of the life rings from Dumbarton Bridge or Bonhill Bridge please contact Police on 101 or contact Crimestoppers anonymously on 0800 555 111 quoting LA03661221.
If you see anyone tampering with life-saving equipment or involved in the theft of, please contact Police Scotland on 999.
The LLAIA Water Bailiff Team have already recovered and replaced several life rings from the river and re-instated these but we would ask all anglers and members to be vigilant and report any further incidents immediately using the contact information above?