It is with great sadness that we bring you the sad news that angler Tom Hogg, a long time LLAIA Member and well known Lomond angler has unfortunately passed away at home.
Tom and many of his Family were active members of the LLAIA with a long and rich history of fishing "The Big Loch".  Tom's long attachment to fishing Loch Lomond spanned over three generations and as can be seen from the account below Tom's Father, also Tom Hogg, featured in the capture of the largest recorded Lomond fish.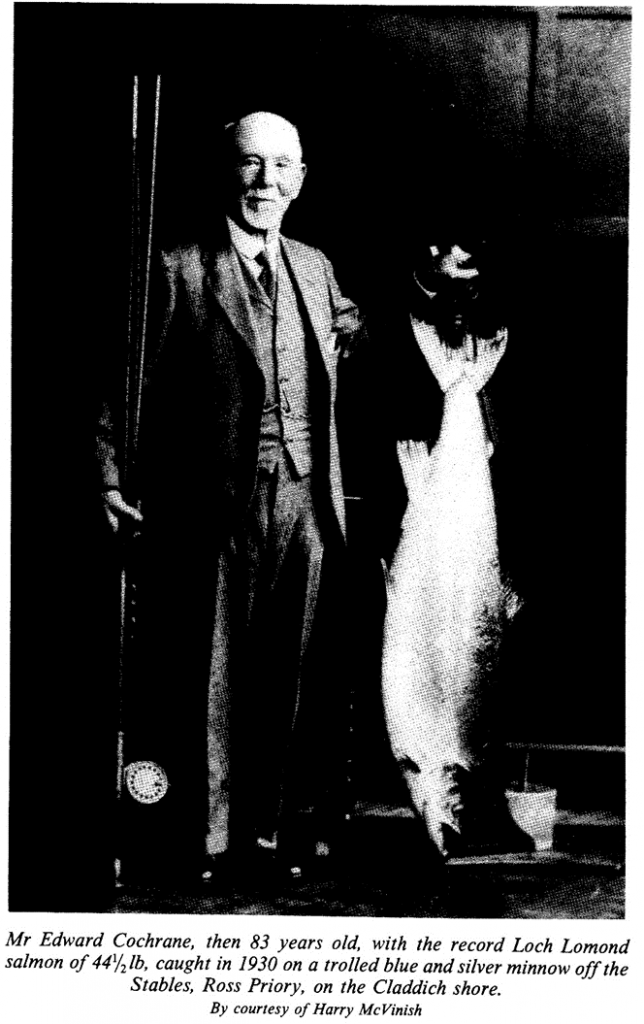 I am sure that all of our Members and anglers would wish to join your Committee in expressing our most sincere condolences to Tom's Family at this very sad and difficult time. Tom's Daughter, in advising us of his sad passing also highlighted that her Father finally did achieve his goal of landing a 25lb Lomond Salmon!
Tom's funeral is on Thursday, 20th October at 11.30am at Clydebank Crematorium should any Members and Friends of Tom wish to pay their respects.