The first clean up of the River Leven this year took place over the weekend of 12/13th May. On both days more than thirty members and ticket holders turned out and put in some real hard graft.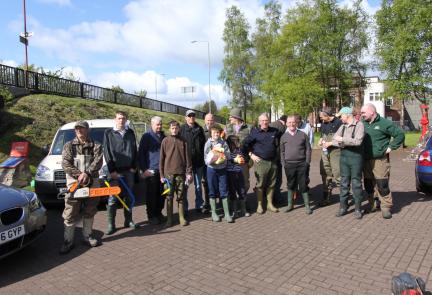 It was probably the most systematic clean up of the river for many years and it was amazing just what can be accomplished when we all pull together.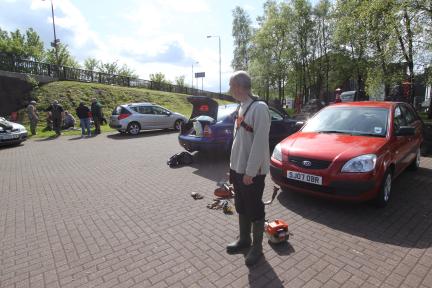 'The Strim'  – the weekend hero.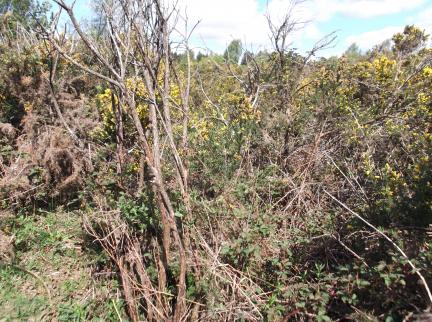 The Boat Hole path before……..
…….and after.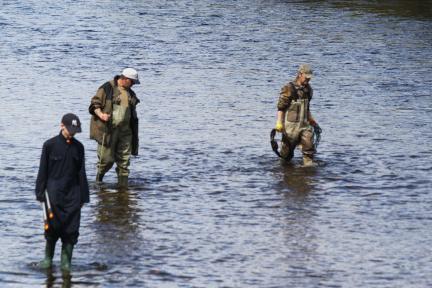 No stone was left unturned…….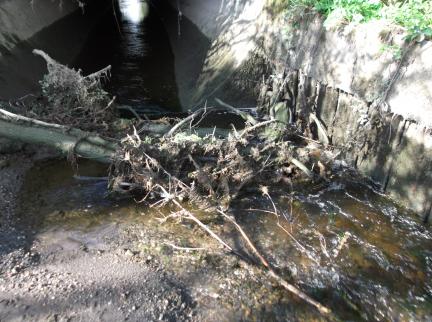 This burn had been badly obstructed for some time……..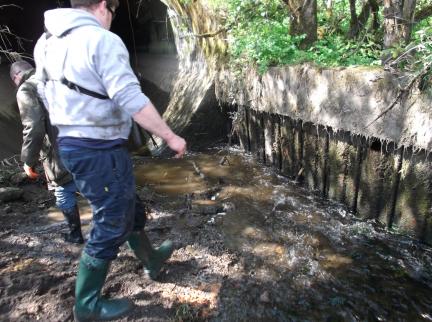 With a good bit of team work……..obstruction cleared.
Over the two days, the skip sited at Bonhill Bridge was filled and numerous trailer loads of debris removed to Dalmoak recycling centre. Thanks to everyone for a great weekend's work.
Catch Report 14.05.2012.
River Leven.
On Saturday 12th May a 12lb salmon was landed in the Renton area, caught on the worm. A similar sized fish was lost the previous day on a flying-c.
Today, Monday 14th May, we hear that a 14lb springer was successfully netted and await further details.
Loch Lomond.
The Loch is still fairly quiet, the strong, cold north westerly winds and generally inclement weather for this time of year keeping many loch fishers from venturing out.
However, Eric Donnachie managed out from Balloch on Friday 11th May and landed a 10lb salmon, caught at the Black Rocks on a trolled golden sprat.
Kenny McDonald set out from Balmaha on Saturday 12th May and connected with a springer on the Endrick Bank. Unfortunately for Kenny the fish, reckoned to be in the 12-15lb class, leapt out of the water successfully releasing itself from the lure. Sorry Kenny, you need to actually net the fish before returning it to claim a reward………………..keep in there though!