Loch Lomond.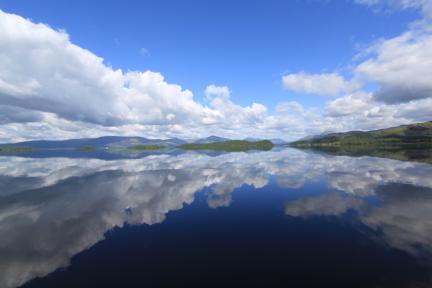 On Saturday 2nd June the Loch produced a Diamond Jubilee weekend salmon for Balmaha angler Russell Boyd netting an 11lb fish at Carraig Rock.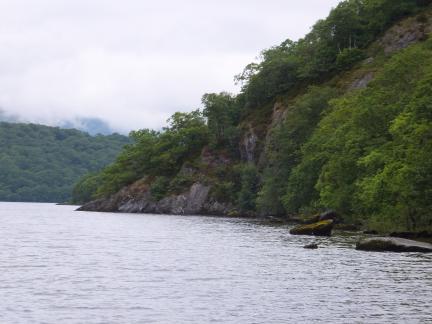 This mark regularly produces fish at this time of year and shows that the spring run of salmon is now beginning to move further up the Loch.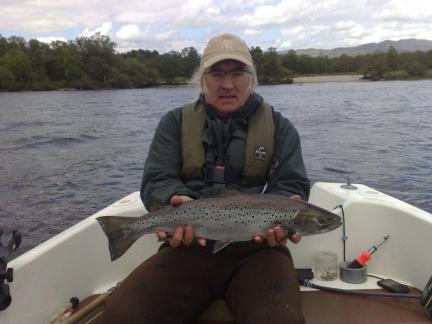 Loch angler Gregor Gilmour celebrated the weekend with this fine sea trout. Gregor was out fly fishing on Saturday with Jim Muir, putting his new boat through it's paces. The fish, which weighed 6lbs, was taken on a dapped daddy longlegs imitation on a drift between the Long and Short points of Inchmoan. It was quickly photographed and returned. A great way to christen a boat.
There are two excellent articles on this website posted by Angus MacRitchie, explaining dapping technique and the tying of the daddy longlegs. An Australian angler recently recently contacted the LLAIA after reading them to find out where he could buy dapping floss. It seems that dapping has never been tried in Oz. Hopefully he'll let us know how he gets on.
Kenny McDonald took full advantage of the Diamond Jubilee holiday, returning to Balmaha on Tuesday 5th June with a 12lb spring salmon. The fish, which was taken while trolling on the Endrick Bank, put up a spirited fight for about 20 minutes before coming to the net. Regretfully Kenny had to despatch the cock fish as it was bleeding heavily and unlikely to survive. It was caught using a green and gold toby on the poker.
Loch Anglers on Saturday 2nd June.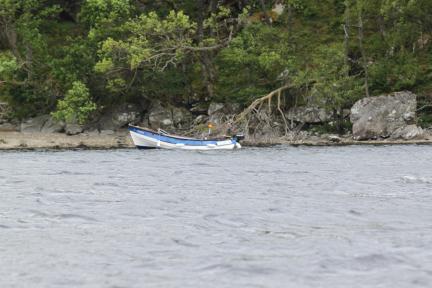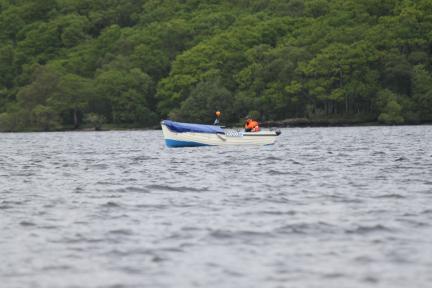 Bailiff Patrols.
LLAIA bailiffs were on Loch patrol at the weekend. On Saturday 2nd June, a total of 25 boats were checked out. One angler was found to be fishing without a current permit. The lapsed member was warned in no uncertain terms and allowed to continue fishing after purchasing a day ticket.
The bailiff force has now been increased with the addition of three warranted bailiffs. Patrols of all LLAIA waters including the Loch will be stepped up. A further two warranted bailiffs will join the staff very soon and this will include another full time member.
River Leven.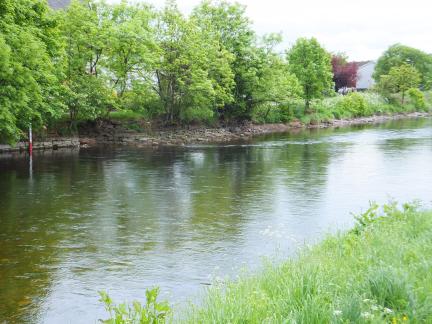 There have been no significant catches reported from the River Leven in the past week. Anglers are hoping that some heavy rainfall will bring a fresh run of fish in from the Clyde Estuary.
River Endrick Clean Up.
The River Endrick clean up will take place on Sunday 9th of June, meeting 10am at the Cowdenmill Car Park. All volunteers are very welcome to attend.
Smolt Traps.
The smolt trap on the River Blane has now been dismantled. The trap on the River Endrick will also be removed.
The traps have been closely monitored over the last two months during the smolt migration. Loch Lomond Fisheries Trust will evaluate the findings and report in due course.
Tales From The Loch.
Just in case you hadn't noticed, the Loch diary has returned with the latest monthly entry.
EGM/Members Survey. 
All members should have received a copy the Members Survey Questionnaire. We strongly urge you to take the time to complete and return it to us as soon as possible. The EGM will take place on Wednesday 13th June at the Woodside Halls, Glasgow. It is hoped that we will have been able to compile the results of this survey as it will form a basis on which the LLAIA will move forward. Remember, admission to the EGM will only be on production of a current full membership card. We look forward to seeing you there.
Contact Reports at: web@lochlomondangling.com