Endrick Work Party.
Early season is a good time to get some work done and last Saturday's weather window provided an opportunity to tackle the removal of the fallen trees at Drumtain.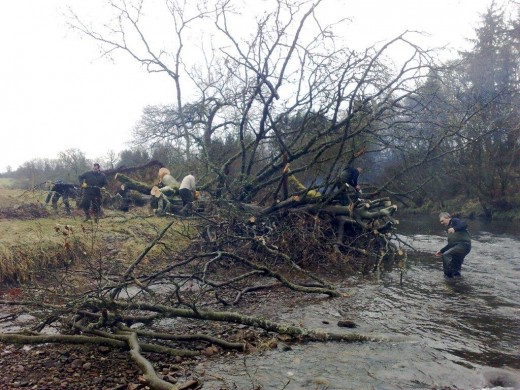 The band of budding lumberjacks assembled on the bank and wasted no time in setting about the largest of the three…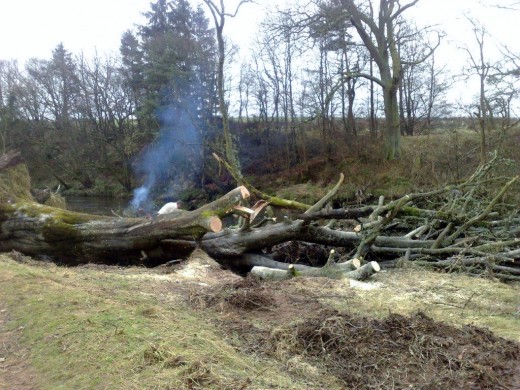 …quickly reducing it to logs.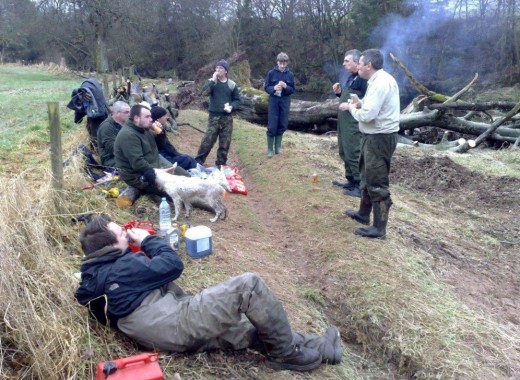 A well earned lunch break……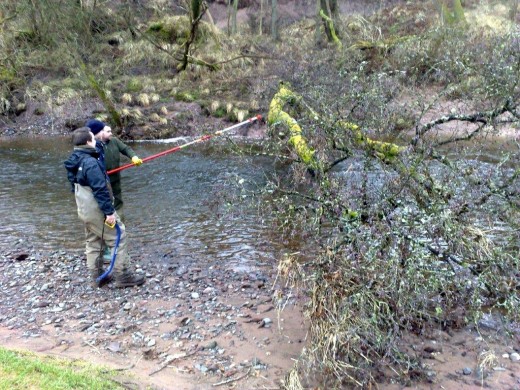 then on to the second ……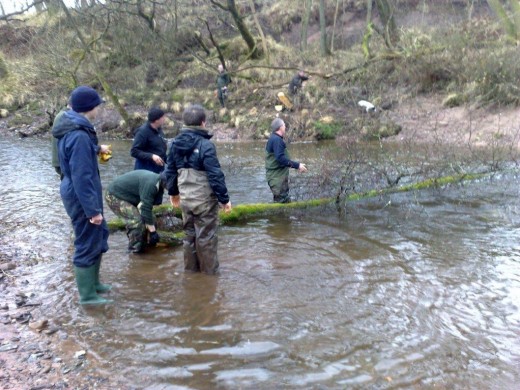 ……which was quickly dealt with.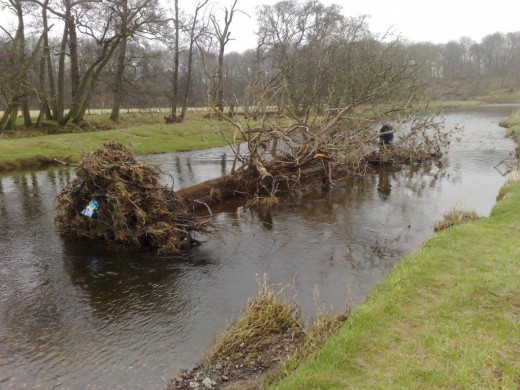 The third  has been stripped of it's branches……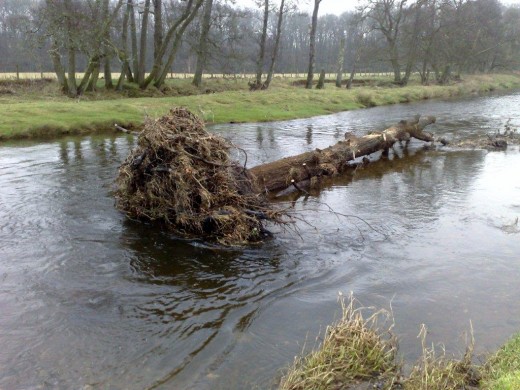 …….ready to be removed with the use of a tractor when the ground firms up.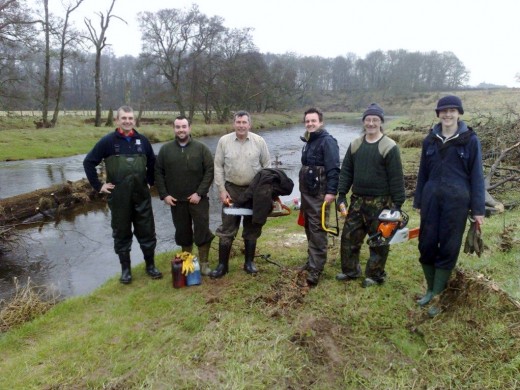 Work parties focusing on all aspects of riverbank maintenance will continue throughout the season on the Leven, Endrick  and Fruin. Dates to  be announced on this webpage. Just turn up on the day. If you'd like to help out and are available at short notice, please drop the Chairman an e-mail on our 'Contacts' page.
A tree-mendous days work guys!
JR
Contact Reports at: reports@lochlomondangling.com