River Leven.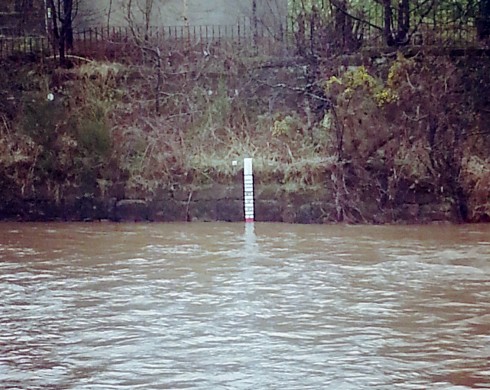 And then the rain came….at last! This morning the SEPA website showed a considerable rise in the height of the Loch and that the Leven's bones have been covered up again for the meantime.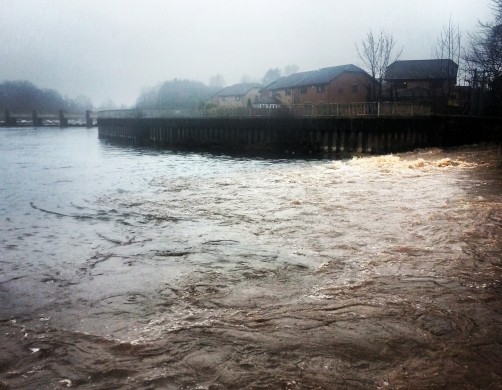 This was the scene at the Haldane Burn today at lunchtime, a bit dirty but we can't complain. The Loch has now reached a level which should see the gates open and the news from our bailiffs is that all five will open gradually tomorrow between 7am and 3pm. With more rain forecast for next week could this be the break that we….and the springers have been waiting for?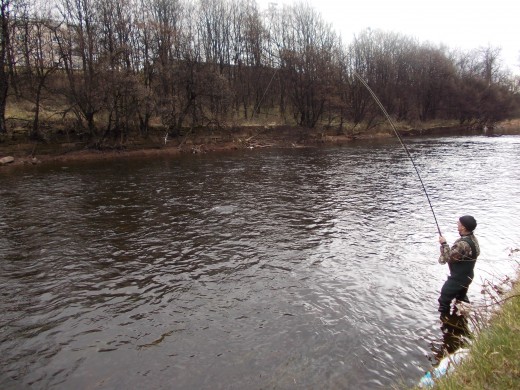 Last weekend fish were seen moving at the Bucks, though were not for giving themselves up. This river regular was spotted recently at the Double Pipes with a good bend in his rod, but unfortunately it wasn't to be.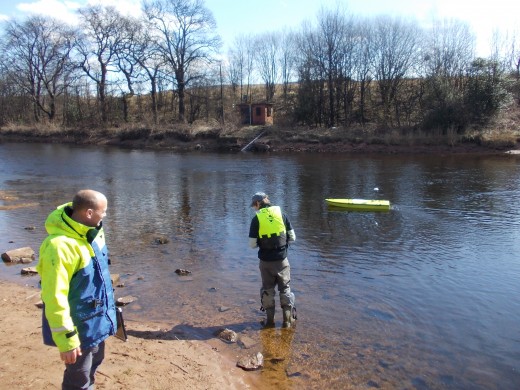 SEPA staff were out on the Leven last week testing their new toy for measuring water flow. Hopefully it'll have plenty to measure this season.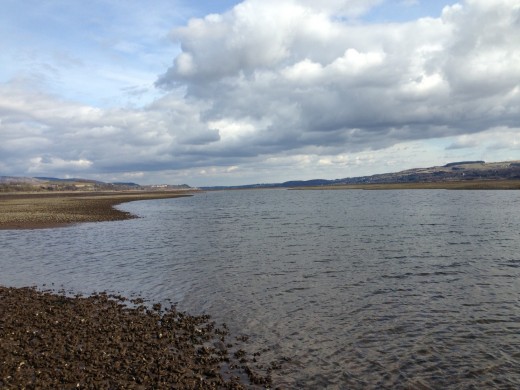 We don't often hear from anglers out on the estuary but Robert Alexander reports having landed and returned three fresh sea trout at Cardross making it a worthwhile day out.
Loch Lomond.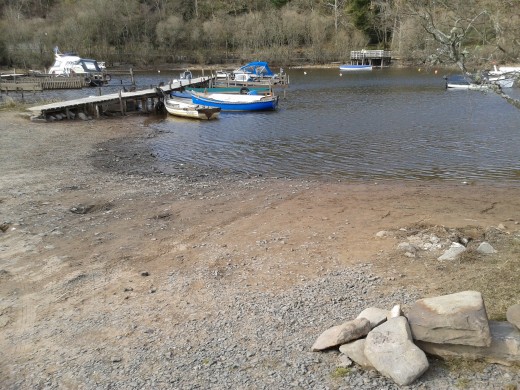 The tides out at Balmaha Bay……..any Loch regulars looking at this photo will realise just how low the loch has fallen. No reports of fish into either Voldac or Balmaha but a few regulars have been out after sea trout. Each season at this time there are some really big specimens landed. Who knows where they disappear to for the rest of the year……….
River Endrick.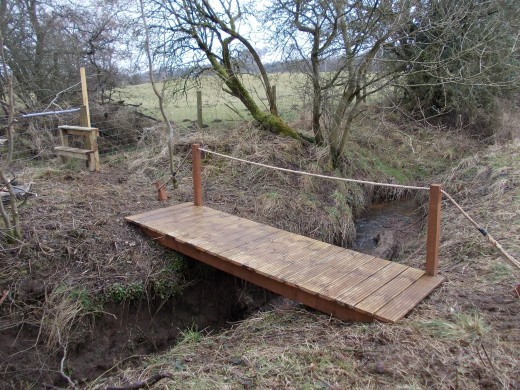 Colin McFadyen has been busy again improving the upper Endrick. New bridges and stiles that he has constructed will make access much easier. An Endrick work day is planned for Sunday 21st April, meeting at Coolies Lynn Bridge at 10am. Refreshments and gloves etc will be provided. All welcome. Leven cleanup weekend will take place in early May, depending on the weather and water height.
Glasgow Angling Centre Sponsors Spring Catch and Release.
Mr Paul Devlin of Glasgow Angling Centre has again agreed to sponsor our 'release a springer' initiative. Every angler who catches and releases a spring salmon before 31 May will receive a £20 tackle voucher from GAC and the LLAIA will increase this to £40. All claims should be forwarded to the committee for decision and must be witnessed and supported by photo or video evidence.
This could be your lucky weekend…..
JR
Contact Reports at : reports@lochlomondangling.com