Loch Lomond.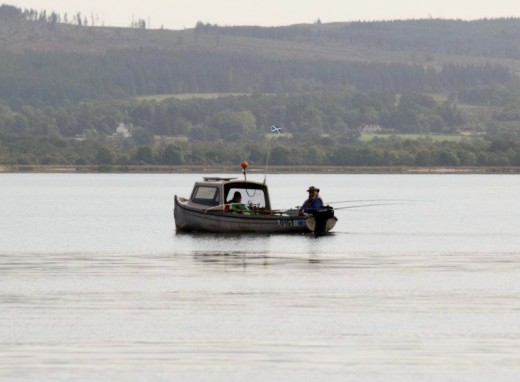 The springers have arrived!… The first spring salmon from Loch Lomond this season were caught on Saturday 20th April by Ernie East (7lb) (pictured above) and Gary Millar (10lb). Ernie's fish was taken off the Long Point on the south east shore. After a spirited fight Scott Laird lost a good sized fish off the Claddich shore. The Loch has been fairly quiet recently, but this most welcome news will undoubtedly spur a few more loch boatmen into action.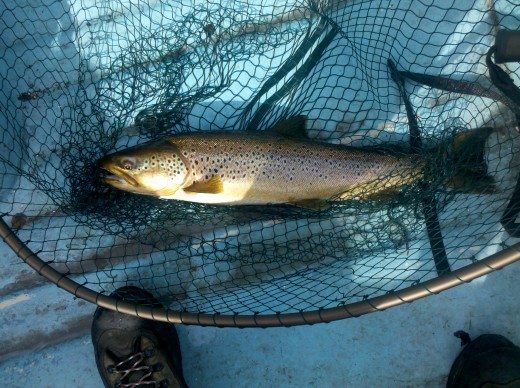 Balmaha angler Scott Sinclair reports:
'Had my first day out on Saturday, plenty of sea trout getting caught. I think most of ther lads at Balmaha had some action to report when they came in. I had three, christening my new net with this one which weighed in at 5lbs. It was caught on the north side of Inchfad on a rapala and safely returned. Not a fresh fish but in good condition. Not a bad result for day one, long may it continue!'
River Leven.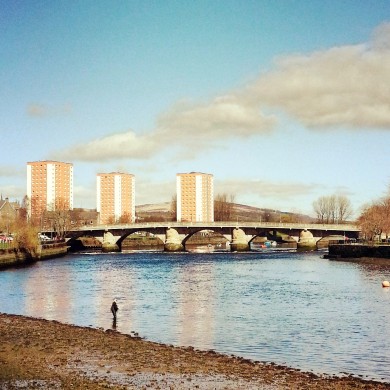 Despite good water levels at the weekend, their have been no further reports of fresh fish caught. Today the Leven was dropping back slowly and although the Loch has been topped up we'll need a few more good downpours to ensure that the gates stay open.
JR
Contact Reports at : reports@lochlomondangling.com