River Leven.
Last week we mentioned that John McGrogan had a rather unfortunate experience while releasing a salmon back to the river.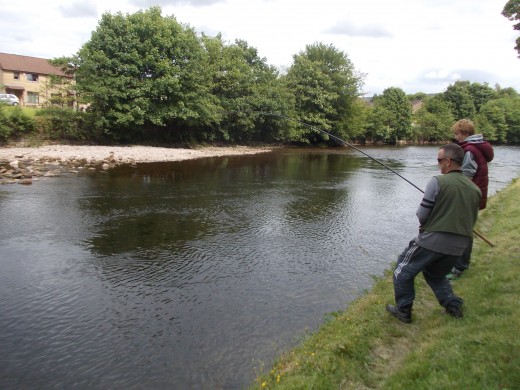 On 25th Jun John hooked into another fish at the Top Pool……..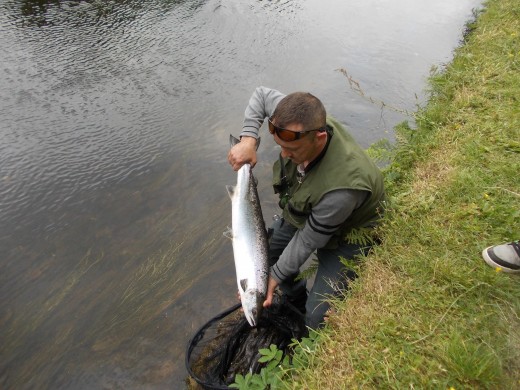 a 12lb summer salmon which was released without mishap. Well done John!
29th of June and the month ended for Colin Smith with another nice catch on the fly……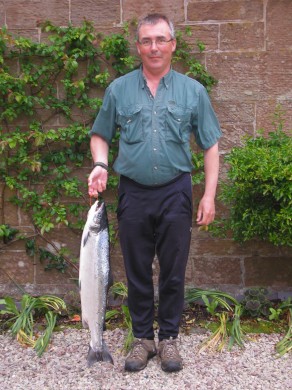 'Caught an 11 lb sea-liced fish in the Cordale Steam this afternoon. It took a black, orange and red cone head fly fished on the single hander. I ended up beaching it 100 yards downstream in the Pike Hole. '
The river has been at summer low all week, though there are still fish showing, including sea trout to 2.5lb. Warm weather forecast for next week, but it's July……. the rain can't be far off.
Loch Lomond.
On Monday 1st July, Kevin Gath boated a 14lb sea liced fish at the Guide Hut on an orange/gold rapala.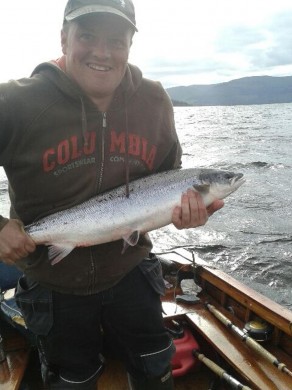 It was carefully returned to the Loch.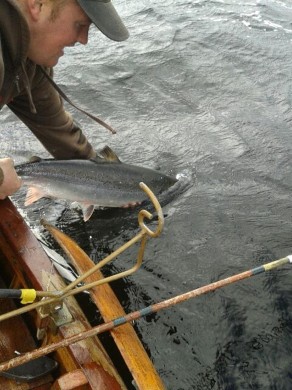 Also opening the month with a fish: Willie Nixon (12.5lb) off Inchcailloch. Rab Strachan (6lb) returned.
Still not much to report from the 'Tap End'. At least seven boats up there last weekend and a few up midweek, but nothing reported. Best chance of a fish still seems to be the southeast shoreline, Auchentullich Bay and the golf course shore.
We can now confirm that on 29th May a 27lb salmon was landed by a Balmaha fly fisher. It took him almost an hour to get it to the net…….shades of Hemingway's 'The Old Man and The Sea'……
JR
Contact Reports at: reports@lochlomondangling.com