River Leven.
After one of the driest Septembers on record it's back to business as usual at last. The barrage dropped at the beginning of the month and since then there's been a good steady flow allowing excellent fishing conditions. Still fresh fish seen going through but proving difficult to tempt.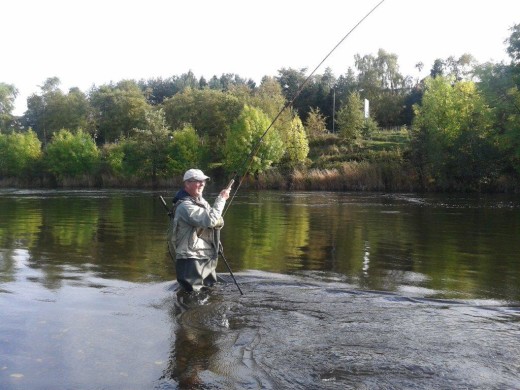 On 4th October, Colin Smith was captured playing a good fish at the Bonhill Pool…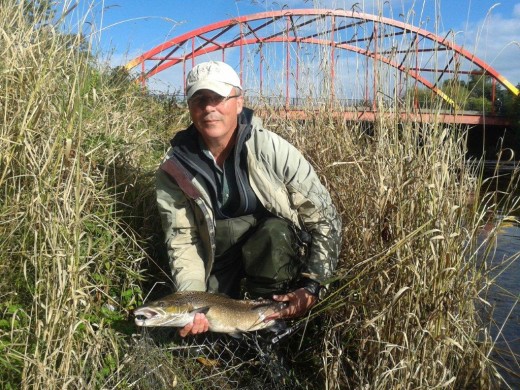 … a quick 'trophy shot' and it was released back to the river.
Other catch reports include: Malcolm McColl (10lbs) and (5lbs). John Paul Donnelly (5lbs). Kirk Philips (7lbs) and (6lbs). Paul Kelly (8lbs). John Patrick (9lbs).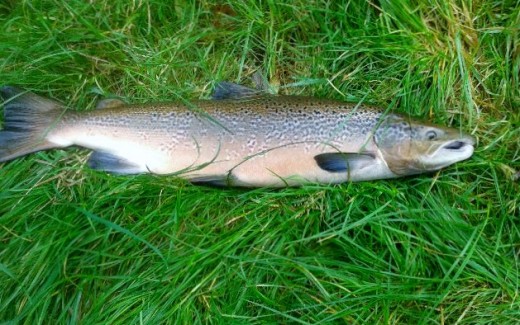 Earlier in the month, Chic McLean landed this (11lbs) angry looking cock fish at Ritchie's Lade. Once again, a quick photo and returned to the river.
Still plenty of sea trout in the system. Graham Dunsmore contacted us…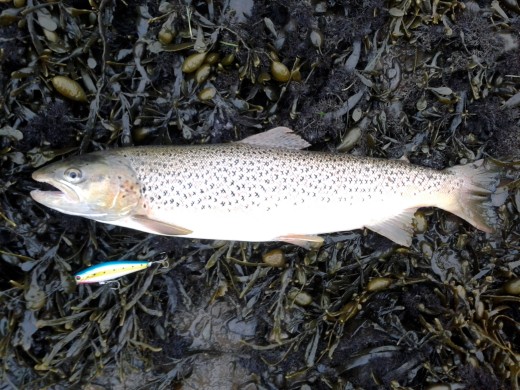 'Had four nice fish in the past couple of weeks. Two on the fly and two to lures including this one at 2lb 13oz.Had a corker on for a few minutes before it threw the hook. Estimated around 5-6lbs. All the rest were a uniform 2lb 4oz!'…Thanks for your report Graham.
Loch Lomond.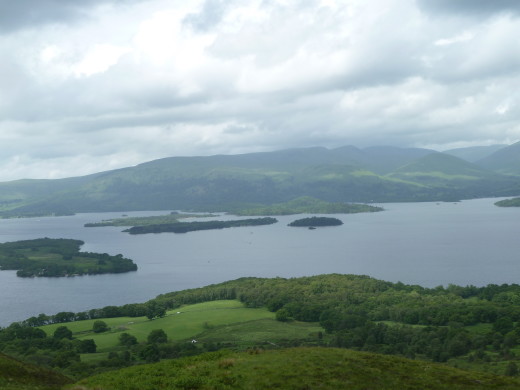 Some regular fly fishers say this has been one of the best seasons in years on the Loch for sea trout. The usual drifts around the islands producing good sport with fish in the 2 – 6lbs class. Certainly no doubt that Loch Lomond is still among the top sea trout Lochs in Scotland. More information and up to date reports at Balmaha Anglers.
A daily tabloid recently mentioned the capture of a 28lb sea trout on the system. Unfortunately we cannot verify this. Fisherman's tales?
Rivers Endrick and Fruin.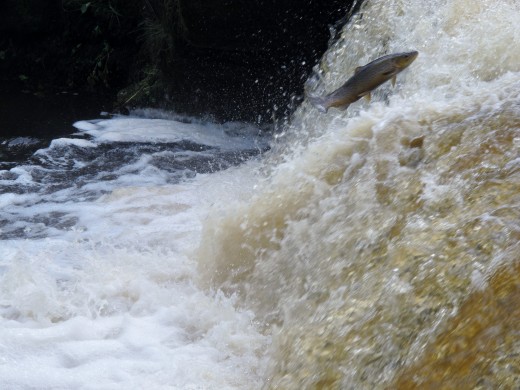 Just what both spate rivers….and the anglers have been waiting for….. Heavy rainfall at the beginning of October encouraged a good head of fish to leave the Loch and enter both rivers. Sport has been sporadic, depending on conditions, but we're assured that there's no shortage of fish about.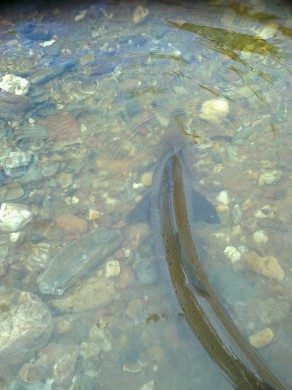 On 8th Oct, Malcolm MacCormick landed two salmon (3lbs) and (4lbs) and (2.5lb) sea trout. 10th, Euan McGrandle (8lbs) pictured above, and on 13th, John Bell had sport with a fish of about 6lbs which eventually 'released itself '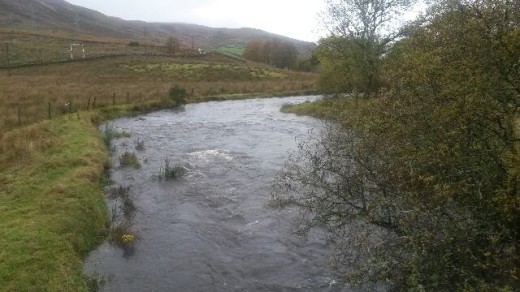 With less than a fortnight of the season left and more rain on the way it looks like October should be more memorable than last month.
JR
Contact Reports at : reports@lochlomondangling.com