River Leven.
There can be no doubt now that the springers are in! This morning regular Leven angler Chic McLean hooked into a big fish at the Managers. Chic had already landed about a dozen kelts this season, but this was definitely no spent fish this time…..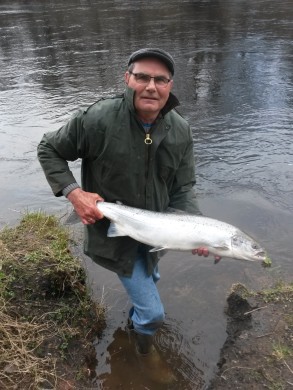 Assisted by our bailiff Sam, Chic successfully landed, photographed and returned the fish which was estimated at around 18lbs in weight.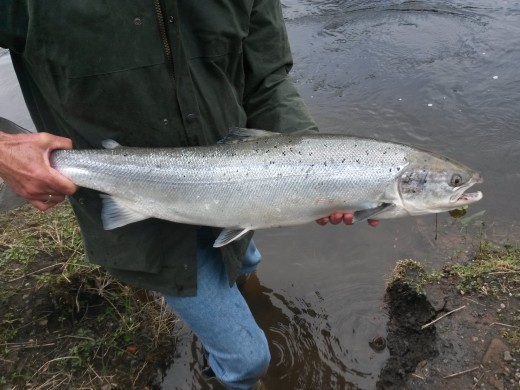 On 9th April 2014, Chic landed the first spring salmon of the year at the same spot. Going by Chic's past record this won't be his last salmon of the season either. Well done Chic!
The gates remain open and with plenty water in the river we expect that it won't be long before more fish come to the net. During the week there were reports of a couple lost and a few seen….yes, the Leven springers have arrived!
Contact Reports at : reports@lochlomondangling.com
JR