River Leven.
After a particularly wet April, summer has almost arrived and the dry bright conditions, which may please some, make for difficult fishing and lower river levels. However, Scottish Water have kept the gates open, as agreed, and we still have continual weekend height. Thanks again to Jack Ferguson for his Leven updates.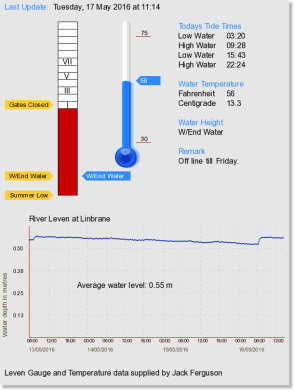 Nevertheless, some good quality spring salmon about….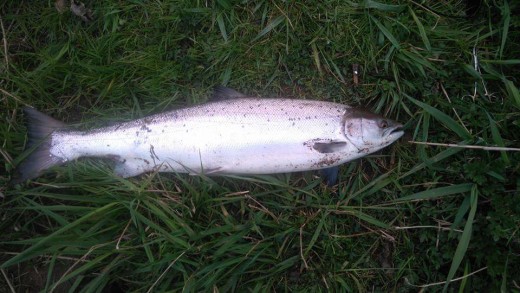 29 April, John Low (12lb) Street Run on the fly-(above). Gordon Bridges (13lb) McKinnons.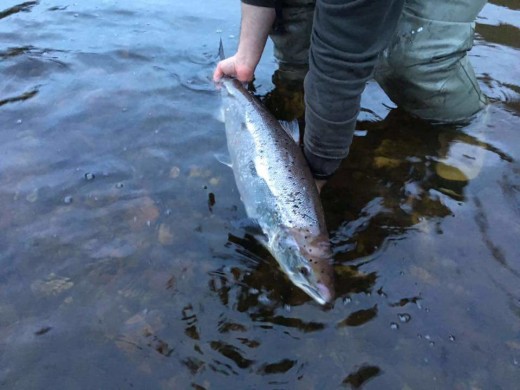 30 April, our Leven Rep. reported this prime (15lb) springer caught by a ticket holder on the fly at the Skimmer (above Linnbrane) .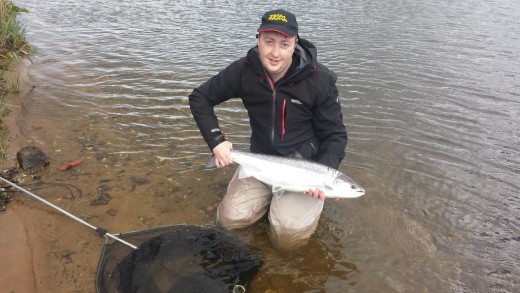 3 May, Ross Linden (10.5lb) at Dalquhurn.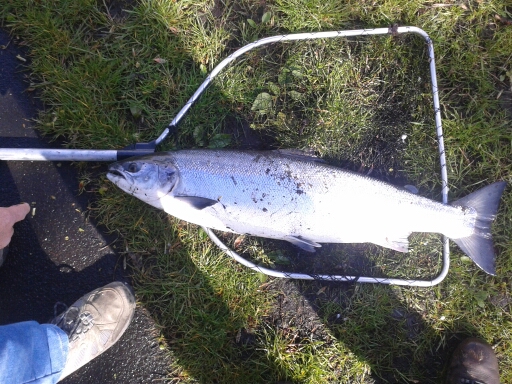 3 May, Robert Pollock (16lb & 18lb) at Linnbrane.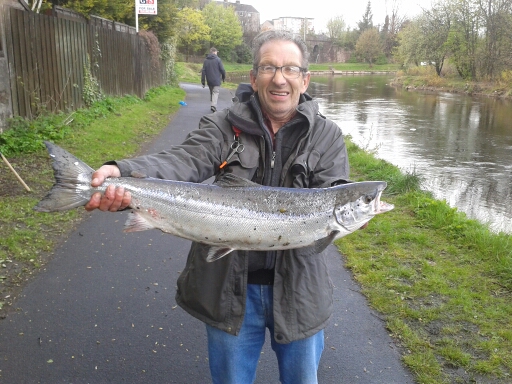 3 May, Paul Fieldman (14lb) also at Linnbrane.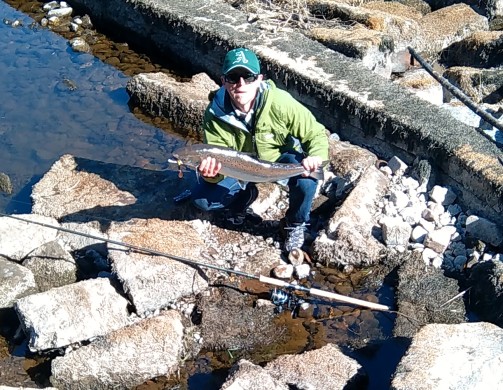 14 May, John McColgan (12lb) Ritchie's Lade.
Other catches include: 14 May, Chic McLean (15lb) Sandy Hole. Robert Pollock (12lb) Chapel Hole. Gareth Bourhill, sea trout (2lb) Bonhill Pool.
Loch Lomond.
The beginning of May normally sees the spring run enter the Loch and this year is no exception…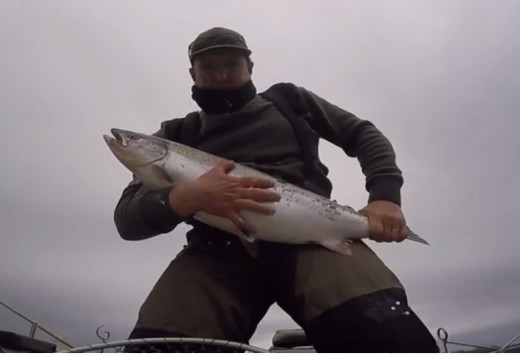 4th May, Balmaha angler John Bell set out down the Endrick Bank in a heavy chop and connected with this spring salmon reckoned to be in the region of 26lbs.
7th May, Euan McGrandle started his season with a fresh spring fish in the 18-19lb class at Strathcashel.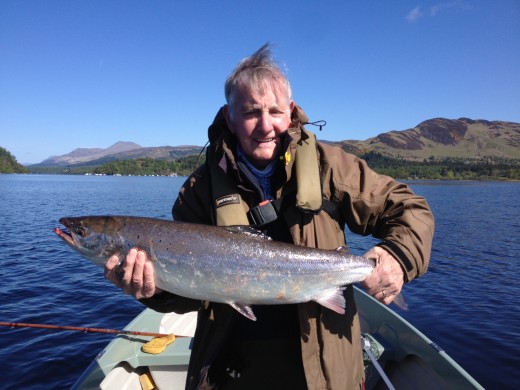 14 May, regular Loch fly fishers Matt Stewart and son Alan arrived at Balmaha to find blue skies and calm conditions. Remembering how to set up trolling rods and rapalas, they set off down the Bank for a sail. It wasn't long before they were reminded that there's always a  method to suit conditions. A screaming reel signalled success and a 12lb springer was quickly netted, photographed and released.
Other catches: 13 May, Paul Dorrian (11.5lb) 14 May, Stuart McBean (12lb)
Clyde Estuary.
Estuary anglers still having good sport with sea trout to 6lb.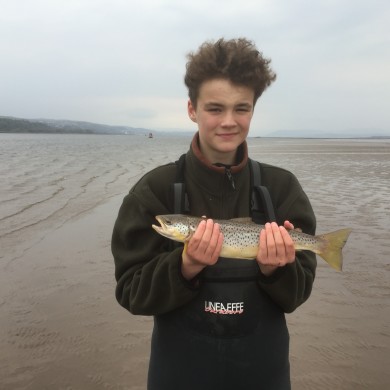 7 May, Keith Gillies is pleased with this fine, fresh trout…..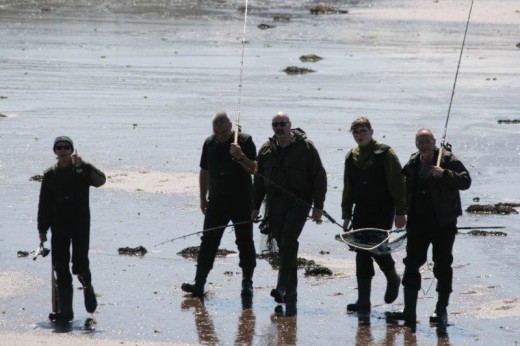 while this band of ruffians anglers head out in search of……….
Catch and Release for Salmon – An Anglers Guide.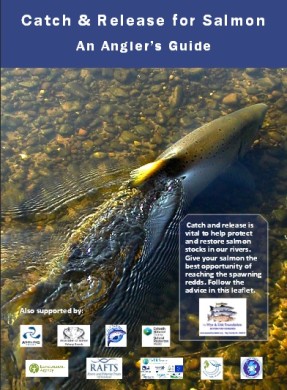 All our members and ticket holders should be well aware that, by law, all salmon caught on the Lomond system must be returned to the water. Give your salmon the best chance of reaching the spawning redds by following the advice contained in this leaflet which can be found on the Resources section on our homepage.
Reports.
Your photos and reports of success not only keep our members and viewers informed of what's happening but serve as proof to 'those who would say otherwise' that the migratory fish stocks on our system are certainly under no threat of extinction….. the opposite applies.  Keep them coming guys!
Contact Reports at : reports@lochlomondangling.com
JR