River Leven.
A couple of  quiet weeks with not much to report. Little rainfall has kept the Loch level down and accordingly the river at summer height, or lack of it, during the week. Hopefully we won't have to wait till the Glasgow Fair for a good downpour…..However, low water keeps our sea trout anglers are happy.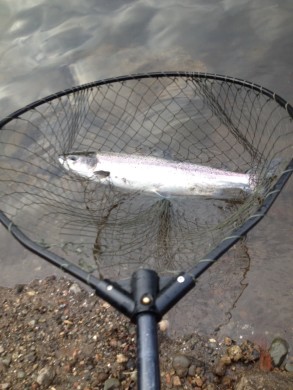 Lack of water won't put salmon off running the Leven….. 23rd June, Kirk Phillips landed this bar of silver (10lbs) at Mackinnons and 22nd June, Angus Dunsmore (10lbs) Street Run.
Loch Lomond.
The month of June has seen excellent sport on the Loch with some anglers lucky enough to land two and three salmon in a day. Certainly doesn't seem to be any decline in our migratory stocks this season.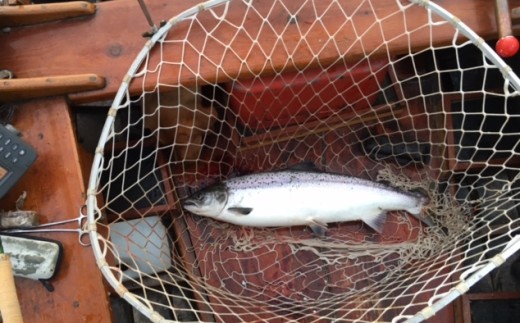 Bob Forshaw reports…….
'Out on the Loch, Thursday (9th June) Three salmon on tobies..(10lbs), (10.5lbs) and on the last run of the day (15lbs). What a day!'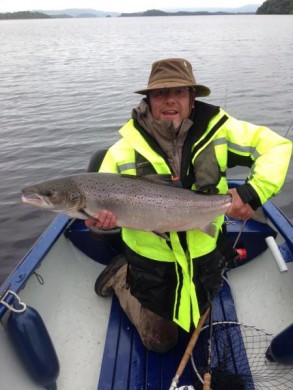 10th June, Stephen Blackwood has a red letter day, After landing a (12lbs) class fish at Ivy Cottage…..he put the trolls back out and quickly landed a second similar sized salmon at Sallochy.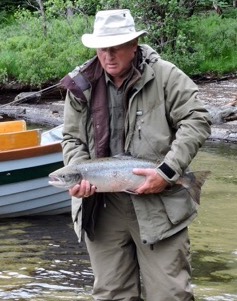 16th June, having lost a good fish on the Bank on 13th (unlucky) June, the author decided to widen the search and connected with this fresh hen fish (14lbs) at Rowchoish…..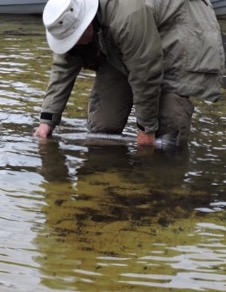 …quickly ashore for revival…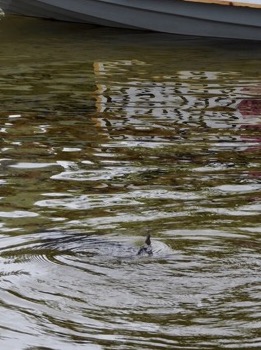 …and off she goes.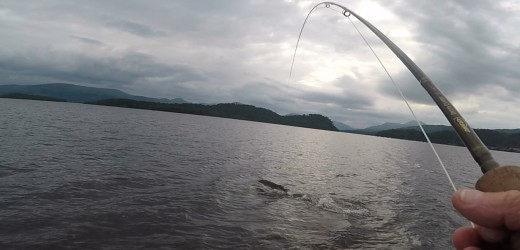 27 June, John Bell reports….
'Just when you think you're in….that big swirl happens when the bob fly (a big Loch Ordie) is on the dangle…all hell breaks loose…..only to be a 15lb pike. A very good fight, coming out of the water several times…maybe next time'
Several other catches made by Balmaha and Balloch based anglers, including on 14th June, Tom Hogg (25lbs) at the Long Point of Inchmoan.
Obituary.
It is our sad duty to report the passing on 22nd of June 2016 of Leven angler Harry Williams. Some of you my remember Harry, who regularly fished Chapel Hole (Harry with his mobile chair).
His funeral is at Glasgow Crematorium Maryhill at 1415hrs Monday the 27th June. Our thoughts are with his family at this time.
JR
Contact Reports at: reports@lochlomondangling.com