River Fruin
First time ever on the river Fruin for Louis Russell (18/10/16) before going to the Endrick in the afternoon. Russell landed this 7lb sea trout on a cascade. Well done.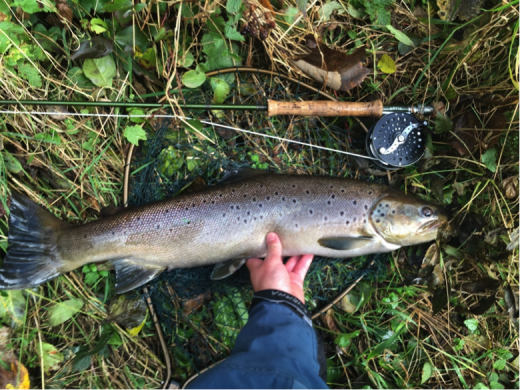 River Leven
Firstly the committee would like to thank Jack Fergusson for his river level updates on this website. Jack has been providing us with river level details for several years now and it is an invaluable guide to both locals and visiting anglers alike.
On the fishing front things were a bit quieter than expected, some were blaming the high pressure system that was stuck over us for most of October, others were blaming the lack of fish what was clear was there were a few around, some very fresh for the time of year. But on the whole very few fish were showing with the exception of the last half hour of daylight when a number of anglers commented on seemingly devoid stretches of water coming alive.
Some of the highlights for the last 2 weeks of the season were as follows:
Auld lucky himself, Chic McLean with a fly caught 15lb hen salmon at the Bucks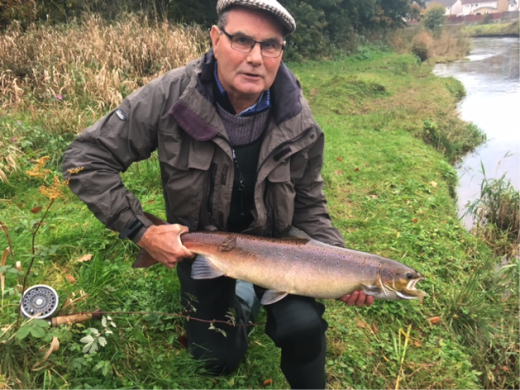 Kirk Philips managed a nice silver fish for this time of year about 15lbs, caught on the worm at the boat hole. 25/10/16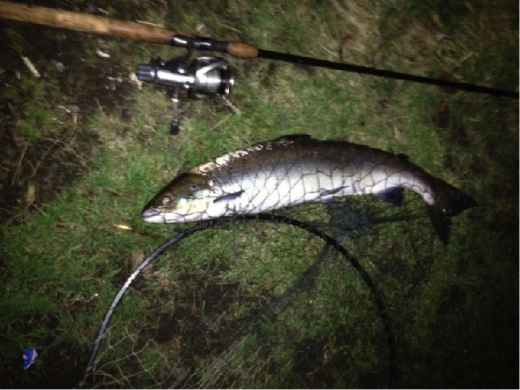 Tam Oliver 16lb fish at McKinnon's on the same day on the worm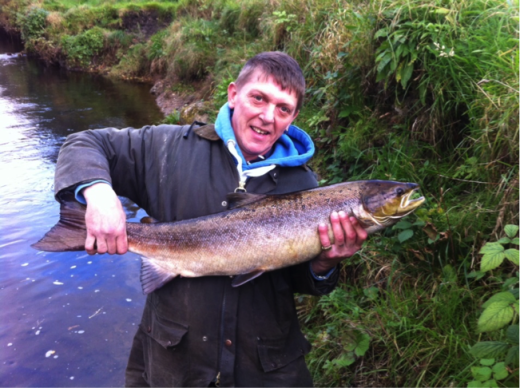 Robert Galbraith 5lb fish at the Stuckie bridge on a size 12 red Francis fly 28/10/2016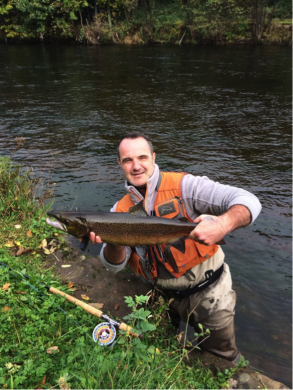 Malcolm MacCormick the retiring chairman having a few casts with his favorite ghille, Davy Watt. Davy points out a known salmon lie but it was not to be. Malky had a small fresh grilse about 3 Lb on the 28th dropped another larger fish as well as landing a number of sea trout.   Awe well, you'll have even more spare time next season Malky.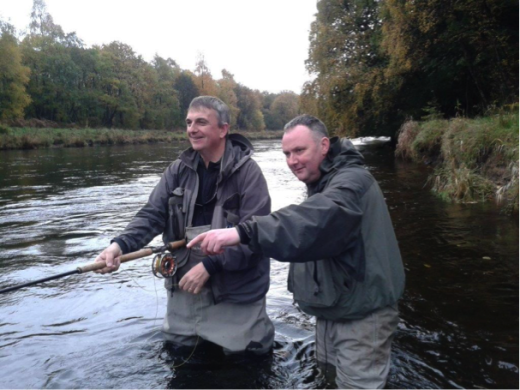 Report from Russell Boyd
Hi There,  I had an afternoon on the Leven on Saturday 29th October. Landed this fairly fresh grilse on an Alley's Shrimp. Landed a similar fish the previous Friday, so looks like there has been a late run of fish into the Leven. Decent end to the season.
Cheers Russell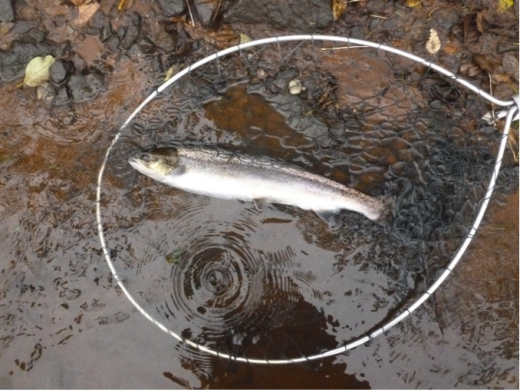 Andy McElwee left it to the last day of the season to catch this grilse on the worm, just below the Renton footbridge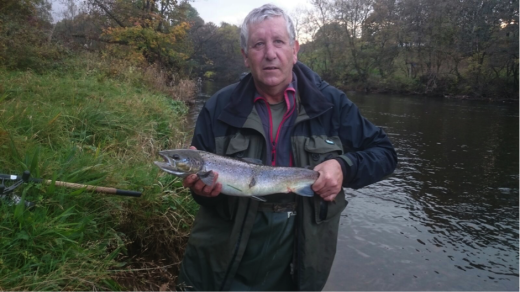 Ross Linden leaves it later than Andy, caught in the last 30 minutes of daylight on the 31st, 5-6lb sea liced grilse, well done Ross for what was probably the last fish of the season!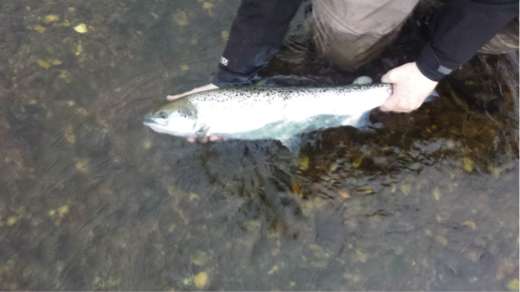 River Endrick
Apologies to Jamie Hewitt, I omitted his fish from the last report
Jamie Hewitt, 13lb salmon on a black shrimp fly 1st October at Coolies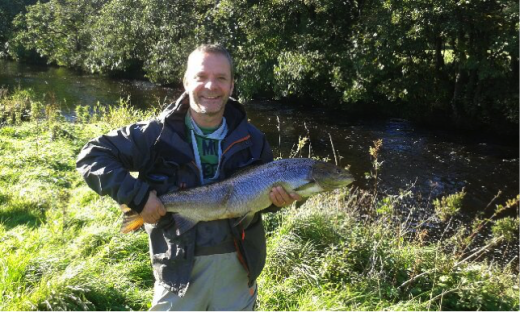 Chris Turner with a cock salmon in it's breeding colours from the Endrick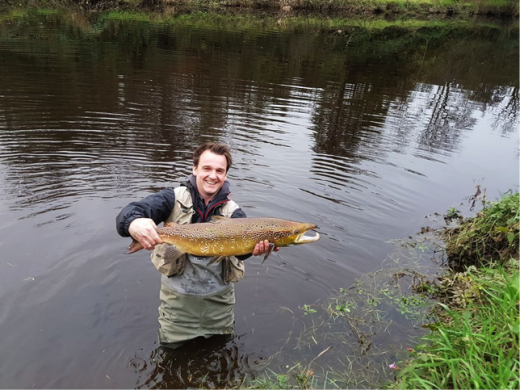 Malcolm Tilley reports,
I caught this lovely hen fish this morning on Craigbell Pool. I estimate it about 14lb, caught on a fly of my own tying, returned safely!
Loch Lomond
No reports to the website from the Loch
Nice weather for the tourists on the pleasure boats but not ideal weather for fishing.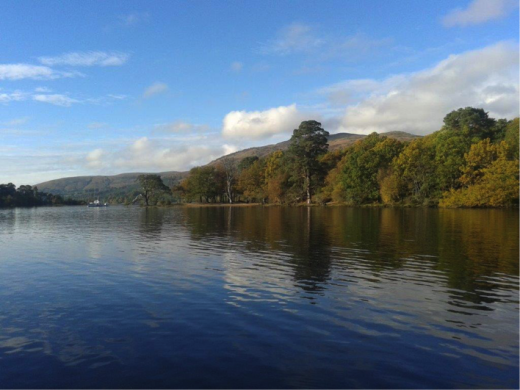 The committee would like to remind members that catch returns can be made online via this website and should be submitted as soon as possible please.
Any finally – " Gavisus est: Vado piscari "
Contact Reports at reports@lochlomondangling.com