First Springer off the Leven
Easter might be slightly later this year but our spring salmon are right on schedule. We had a report earlier in the week of an angler losing a good fish and this afternoon the first confirmed spring salmon of the season made its welcome appearance on the River Leven.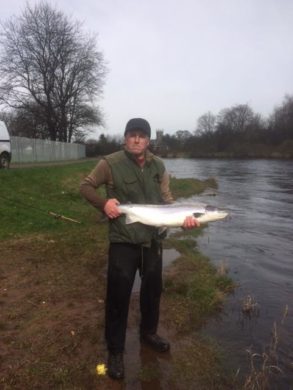 Regular angler Alan Brown landed this (14lb) 'classic' Lomond springer today at the Piles on a toby lure.
Mainly dry, bright conditions forecast for the coming week and although the Leven is beginning to drop back slowly, fly fishers may still find it on the high side for safe wading. However it's in great condition for spinning so time to get out there…
Great news for our anglers and should be the first of many.
JR
Contact Reports at : reports@lochlomondangling.com