River Leven.
Recent reports of fresh fish moving in the upper  parts of the river were confirmed today….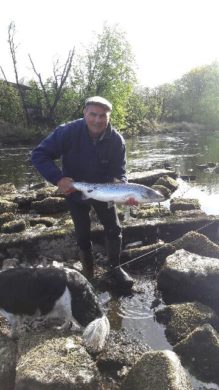 ……..Chic McLean landed his second salmon of the season (13lbs) at Ritchie's Lade on a black flying- c.
Our bailiff managed a couple of photos as Chic returned the silvery springer to the river. Well done Chic!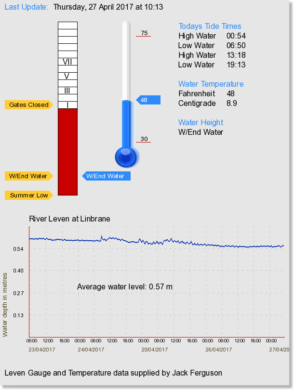 With lack of rain to raise the Loch height, the river level remains at the agreed 'weekend height'. Not perhaps the best fishing conditions but absolutely no doubt that there are fish running. The bailiffs report that there were only three other anglers on the banks today so it's hardly surprising there's a lack of catches. Time for the Renton Raindance……
JR
Contact Reports at : reports@lochlomondangling.com