Submitted by
admin
on
Mon, 08/14/2017 – 20:36
Membership and Marketing
The committee are delighted to announce that last week we welcomed this season's 60th new member which speaks volumes for the confidence and interest anglers have in the Lomond system. During March and April over thirty new and returning members took advantage of the joining fee waiver. A very worthwhile exercise and something that we may consider in future.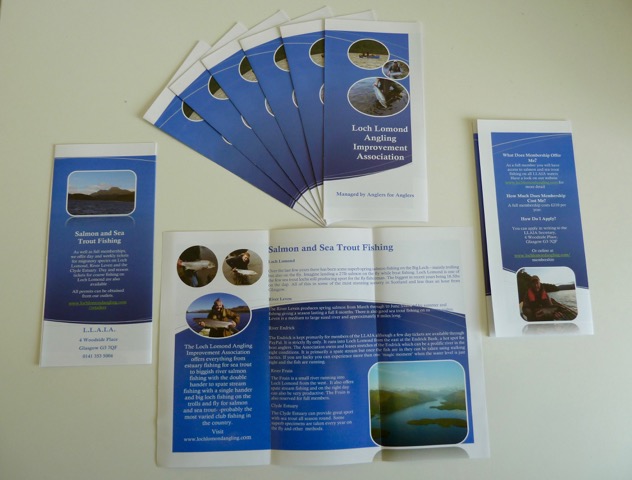 Earlier this year we initiated the Association marketing campaign through distribution of 'flyers' to retail outlets, hotels, Visit Scotland offices, outdoor stores, anywhere that the angling public might visit. We've regularly replenished stocks of  leaflets at a number of outlets, some on more than one occasion. We don't claim that marketing alone has increased our membership but have noticed an increase in anglers traveling from further afield to fish our waters which may be an indicator that this project is reaching a wider audience.
The internet is obviously a very valuable resource and our website is updated with current reports as often as the flow and receipt of information will allow. The LLAIA is now listed on the Visit Scotland extranet and we believe this has been responsible for the marked increase in web enquiries coming from within the UK and beyond.
LLAIA reports continue to feature monthly in Trout and Salmon. Even in these days of tablets and e-readers many anglers still prefer to settle down with a dram and T&S magazine, not a bad idea, and we thank Dick Dickson for his dedication.
The Loch Lomond Fly Fishing Competition 2017 will be held on 2 September. This is the first competition of it's kind for many years and will become an annual event.  There has been wide coverage of Angus MacRitchies 10lbs+ sea trout caught earlier this year on the fly. An event like this is excellent promotion for the Loch, and maybe Angus will catch an even bigger troot on the day! Full details of the competition have been included in the most recent update on our Reports page
The news of two 40lbs+ pike having been caught on Lomond this year has brought a considerable influx of coarse anglers. We don't need to promote pike angling when the quality of fish do it for us… Fly fishing for esox has become very popular, so we hope to hold  a competition day during September. Details will be announced.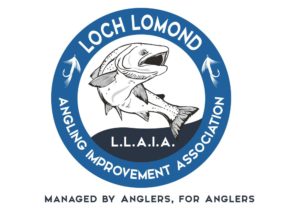 Our new logo has been unveiled and is now the LLAIA official 'trademark'. Something that the association has lacked and now been addressed. You'll notice that our slogan hasn't changed…Another useful tool in our marketing tool bag.
We have no intention in becoming complacent about our marketing strategy. More ideas are being worked on but there's always room for innovation and any constructive suggestions are very welcome.
Only when the year is over will we be able to reflect on how our efforts have fared, but at present things look pleasingly positive…
Regards
LLAIA Committee
https://new.lochlomondangling.com/blogs/committee/committee-update-14082017.