River Leven
Saturday's weekend freshet encouraged some grilse through with at least three landed early morning at the Bonhill Bridge/ Glebe area on the fly. Even with low water conditions fresh fish will still push through.
The Leven had been pretty much on its bones for the past few weeks but with recent rainfall taking the Loch level to over the 26 feet mark, the gates opened yesterday and with further thunderstorms forecast we can expect  some decent water for at least the next week.
Reported Catches: 20 July: Harold Roch (6.5lbs) Bonhill Pool. 23 July; Bob Baxter (8lbs) Double Pipes, worm. Stuart McFarlane (4lbs) Piles, flying -c.
Loch Lomond
A good run of grilse now in the Loch with catches fairly widespread. The 'Tap End' is fishing much better than it has for a few years which is great news, as there's no better place to be. Fresh grilse caught off Tarbet and Ross Isles yesterday and another big fish landed off Inversnaid at the weekend.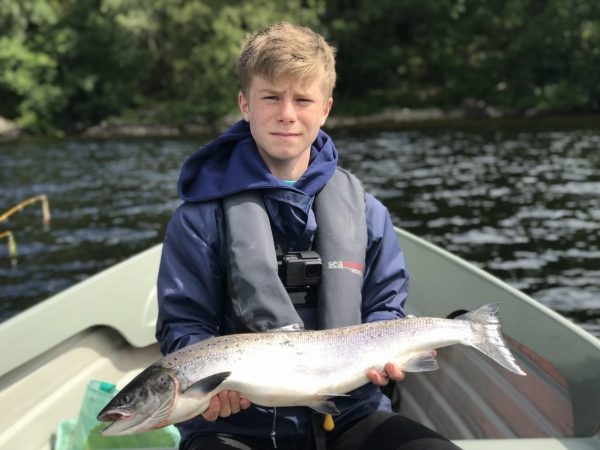 8th July: John Bell reports…
'Was out yesterday with a returning client Jules from France. Got his first salmon of 7lbs just off Rowardennan…he was delighted to say the least, played it himself, all I had to do was net it. Carefully returned to the Loch'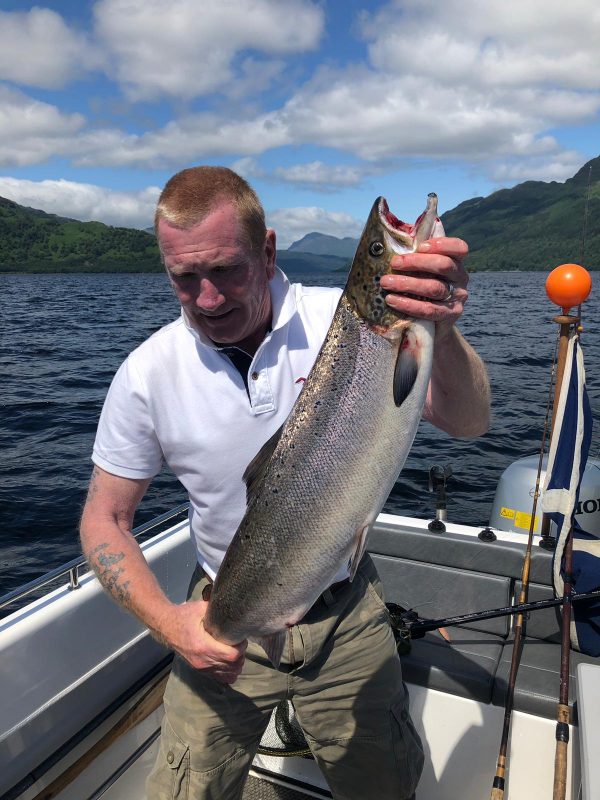 13 July: David Hindle reports….
'Caught off Rowardennan on Saturday 13 July. Weighing 12 pounds. Caught trolling on copper toby. Released back into Loch.'
Other Reported Catches: 30 June; Colin Lewis (9.5lbs) 10 July; Davy King jnr (4lbs)  13 July; Robert Mair (12lbs) Manus Shannon (5lbs) Ardlui. 20 July; Davy King snr (23lbs) Inversnaid. Stuart McFarlane (5lbs) 23 July; Colin Lewis (6lbs) Ross Isles. Scott Sinclair (7lbs) Tarbet.
Great to hear of our anglers out there enjoying sport!
JR
Email Reports@reports@lochlomondangling.com