River Leven
With recent frequent downpours there's certainly no shortage of water. The Loch is quite high and today the Leven was running at 1.6 metres. Coloured fish now dropping back from the Loch but still a few fresh ones coming through.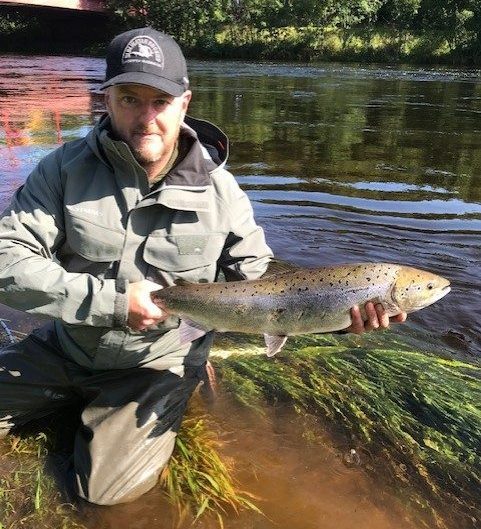 7 September: Gavin Lees at the Bonhill Pool having good sport on the fly. Still fairly fresh looking (9lbs) Salmon, carefully returned.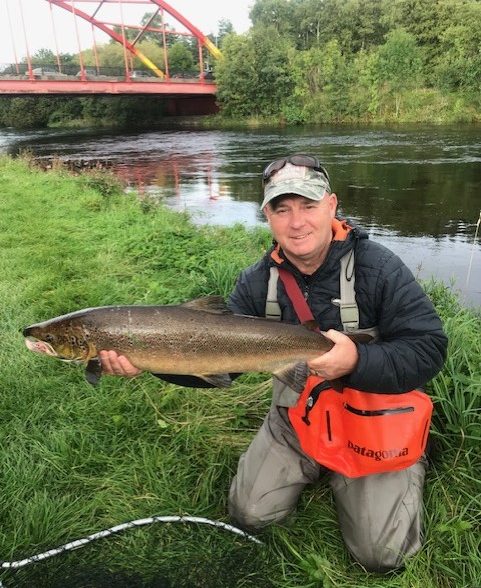 9 September: Our Leven Rep. Derek Hughes with one of the river's sun tanned gentlemen (12lbs) also at Bonhill Pool.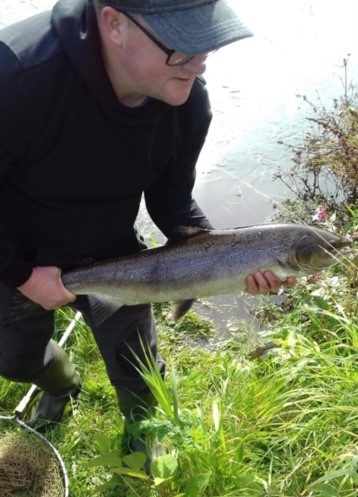 10 September: Stephen Gilfeather (14lbs) Factory Wall on a flying-c (black dom) photoshoot and returned.
Other Reported Catches: 4 September: Russell Hall (5lbs) Top Pool, worm. 5 September: Sean Millar (8lbs) Top Pool, worm.
Loch Lomond
With the Loch level constantly on the rise there's plenty of water borne debris about which can make a day on the troll quite frustrating. No recent reports of salmon or grilse landed, which of course doesn't mean to say there haven't been any.
Regular fly fishers finding sport with sea trout to 5lbs around the islands. John Bell was out with Stan Headley on Monday with Stan netting a nice trout of 4.5lbs at the Ross Isles. We hear that Alex Burns and David Sunman have also been out landing and rising a few.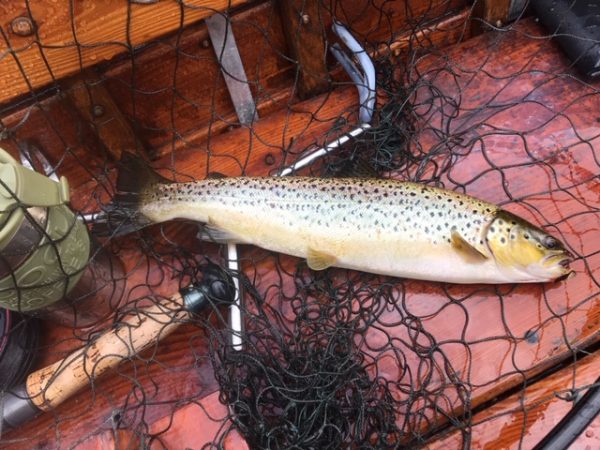 Last Saturday Bob Forshaw fished the drifts off Inchmurrin and Creeinch, landing 5 sea trout  the heaviest at 4.5lbs on a golden olive bumble.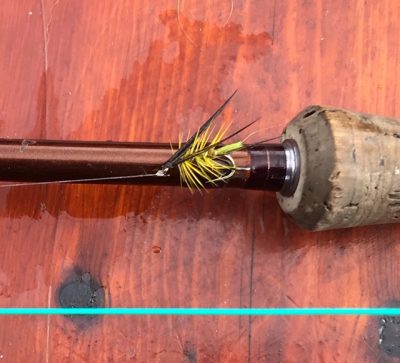 Unfortunately the weather forecast for Saturday, of 20mph winds from the SSW gusting to 40 mph, has forced us to postpone the Loch Lomond Fly Fishing Competition until Saturday 21 September, when conditions seem to be a bit more settled. The news of a few sea trout on the drifts will hopefully bring a good attendance. All proceeds from the event will be donated to the Loch Lomond Rescue Boat.
River Endrick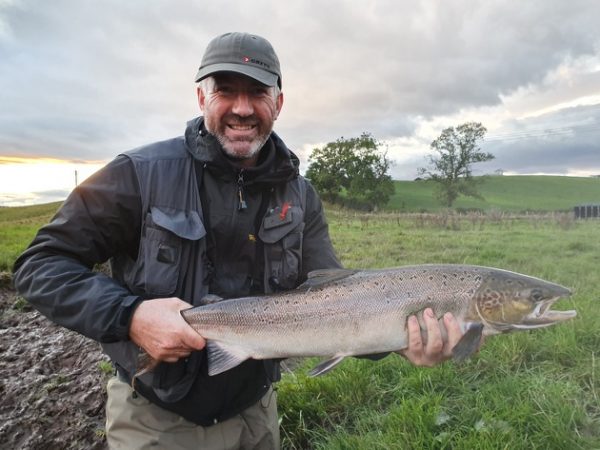 Our new members may think the Endrick and Fruin a bit daunting, not exactly big river fishing, but in right conditions sport can be amazing as we see here…. 4 September: Endrick regular Colin Ferguson with a fine looking salmon of 10lbs, quick photo and returned.
JR
email Reports at : reports@lochlomondangling.com