Volunteers wanted!!
This winter the Loch Lomond Fisheries Trust has been busy planting trees in various locations across the Blane catchment as part of its NatureScot sponsored Blane Valley Project.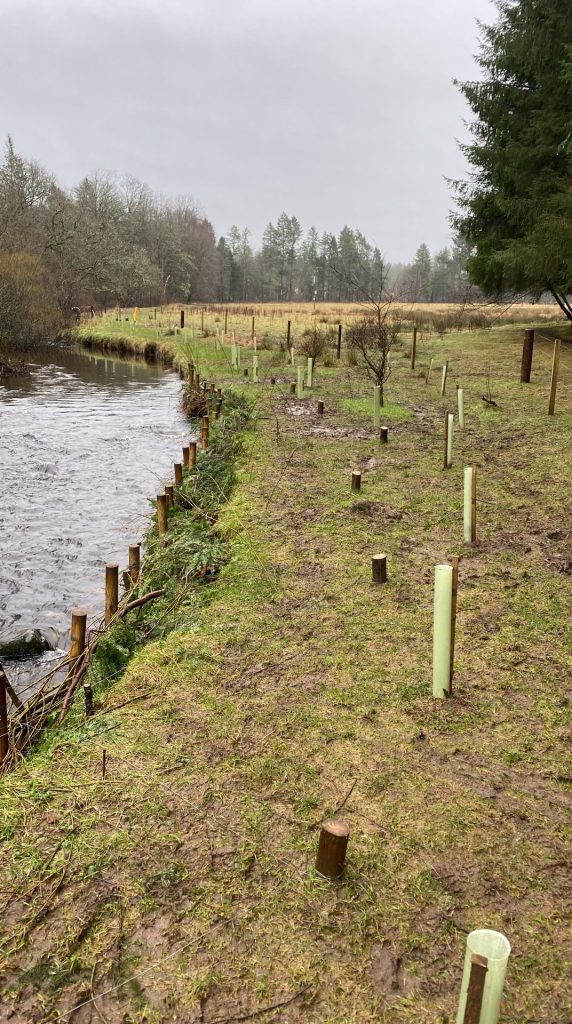 To date the Trust has planted over 4,000 trees, mainly in the riparian zone of the Blane and it's tributaries.
As the tree planting season draws to a close the Trust have a number of areas still to finish, the most important of these is a 400m section on the left hand bank of the Blane, upstream of the Quinloch bridge, near to The Dumgoyne distillery.
The Trust intend to plant this stretch on Saturday 5 March, starting at 10am.
So if you fancy improving the habitat for juvenile salmon and trout on one of our most important tributaries, with an opportunity of finding out directly what the Trust are up to, as well as doing something positive for the environment, please come along and lend a hand.
All you need to bring is a pair of wellies, all the relevant kit and the trees will be provided.   There will even be a lunch time BBQ thrown in for free!
Anyone interested in coming along should email us at l.lomondfisheriestrust@gmail.com and we will forward further details.