Easter Salmon
After weeks of speculation and expectation, perseverance finally paid off for one happy angler…..the first salmon of the season!
Yesterday, Saturday 9th of April, Paul Dorrian successfully netted the first spring salmon from the River Leven. The fish, which weighed in at 8lbs, was caught on the fly at Stuckie Bridge. A memorable Easter indeed for young Paul and an encouraging result for our members…..the fish are out there……..congratulations Paul!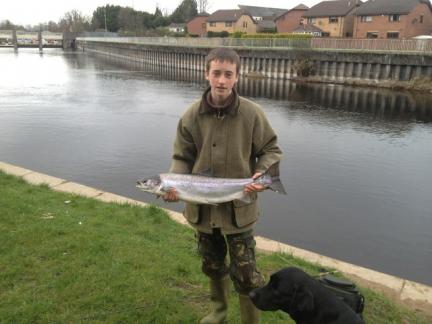 Smolt Traps
The valuable work of the Loch Lomond Fisheries Trust, headed by Dr Andy Burrows, continues and receives full backing from the committee.
While Paul Dorrian was enjoying success, LLFT members were assisted by members of the Association in siting smolt traps on the Rivers Endrick and Blane. These traps play a vital part in enabling the LLFT to assess the health of the system.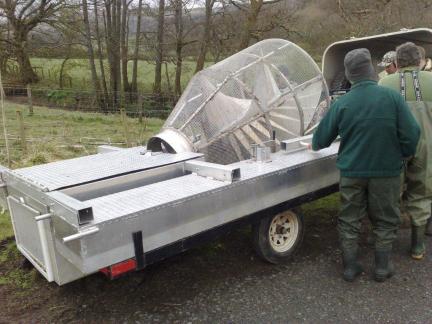 At a recent committee meeting, Dr Burrows gave a very full and enlightening presentation into the work carried out by the Trust and we are extremely grateful for his enthusiasm. The traps will be monitored on a daily basis and the results evaluated by Dr Burrows and his team hopefully giving a clearer picture of the system's health and indications as to how we can best improve it.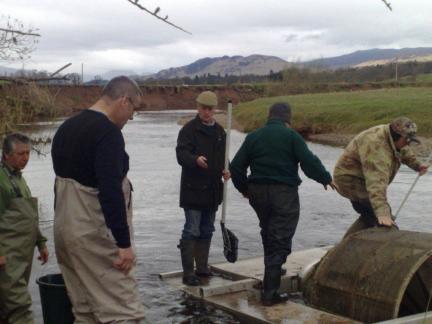 Eddie Edmonstone directs operations.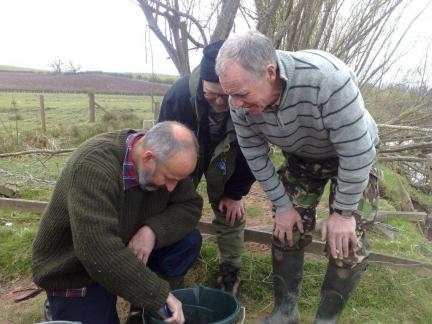 Jim Freeman gives advice on salmon/sea trout recognition.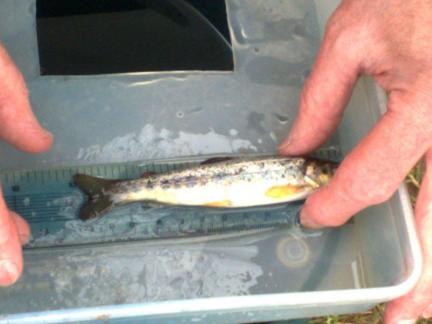 After the smolt traps were positioned a visit was paid to the hatchery, which now resembles Steptoe's yard.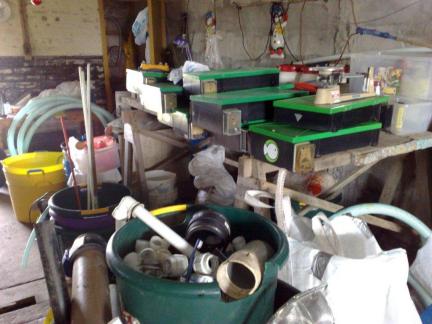 The future for this type of operation hangs very much in the balance, but at present it is certainly not fit for purpose.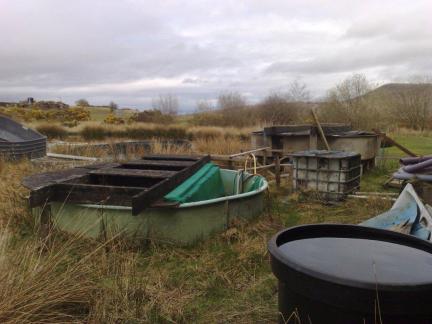 The Bailiff's boat was also inspected and found to be in a poor state.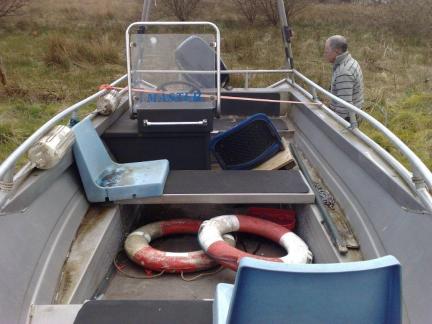 This issue is receiving immediate attention. The engine will be fully serviced and the boat cleaned up and ready for use.
On the whole it was a very productive weekend…………..and a lot more to come.