This weekend saw members, anglers and several voluntary groups and others actively giving their time in order to participate in the 9th Annual River Leven clean up weekend. Meeting each day at Bonhill Bridge at 9.30 one team of volunteers started at the top of the river working downstream strimming entry and egress points and removing litter and large pieces of debris from the river. By the end of the weekend the teams collectively had removed an amazing 7 tonnes of debris from the river and its banks.
In addition to the anglers and members who gave up their weekend time we welcomed the assistance of other voluntary organisations including the "Vale Litter Pickers", the "Leven Litter Pickers, "Friends of River Leven Valley" and "Friends of Dumbarton Shore" who willingly and enthusiastically started work collecting litter and debris further downstream as far as Dumbarton. The support and assistance of the LLFT (Loch Lomond Fisheries Trust) was also very much appreciated in providing additional help and resources. Following consultation and coordination between the Association and anglers a small team of responsible local anglers supported the clean up efforts by covering much of the Renton areas of the river removing debris and litter which was then collected by the river bailiffs throughout the day.
Ahead of the clean up weekend the LLAIA had sought and been granted permission from the relevant landowners including West Dunbartonshire Council, a large skip was hired in advance in order to collect and remove all of the rubbish collected as well as additional strimming equipment and PPE.  Agreement had been sought and granted from Scottish Water to temporarily reduce the water levels in the river to an agreed safe level. Two LLAIA Water Bailiffs supported throughout the weekend collecting and removing rubbish by trailer and assisting in removal of larger or more inaccessible items.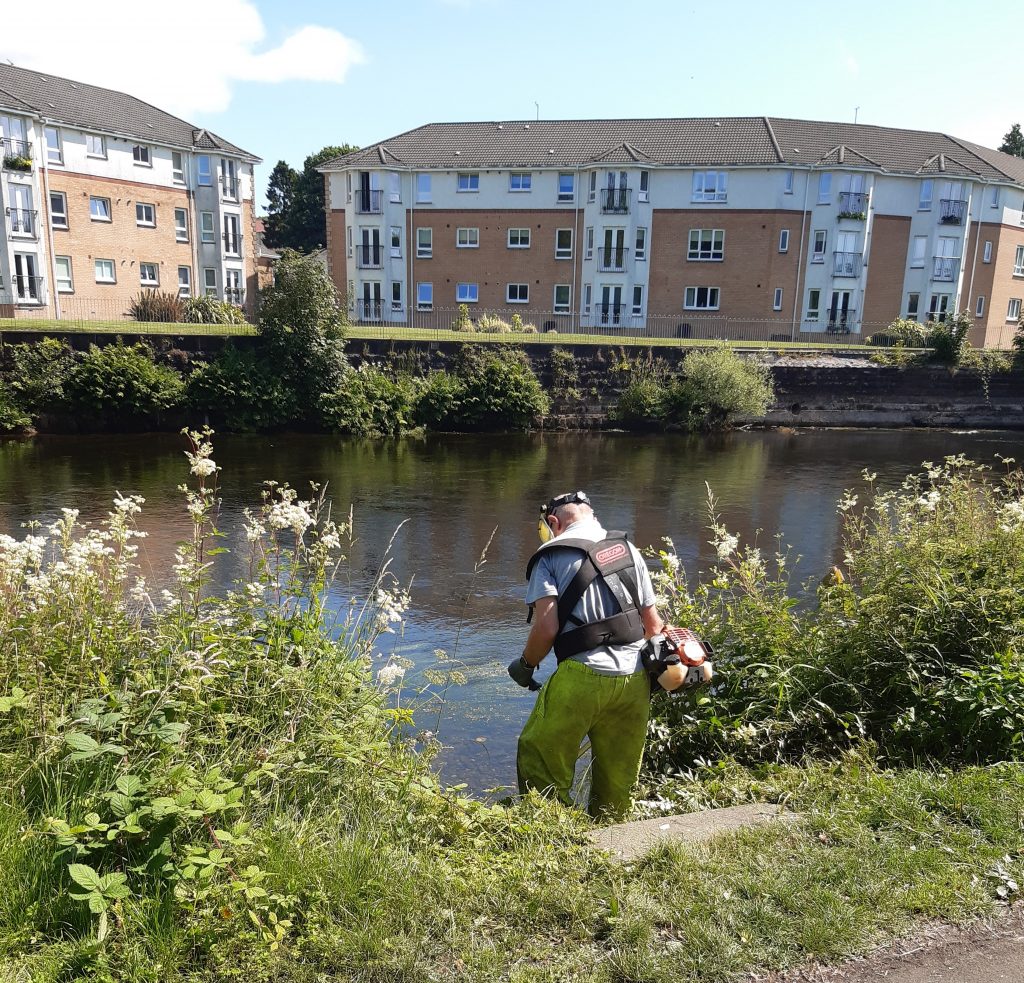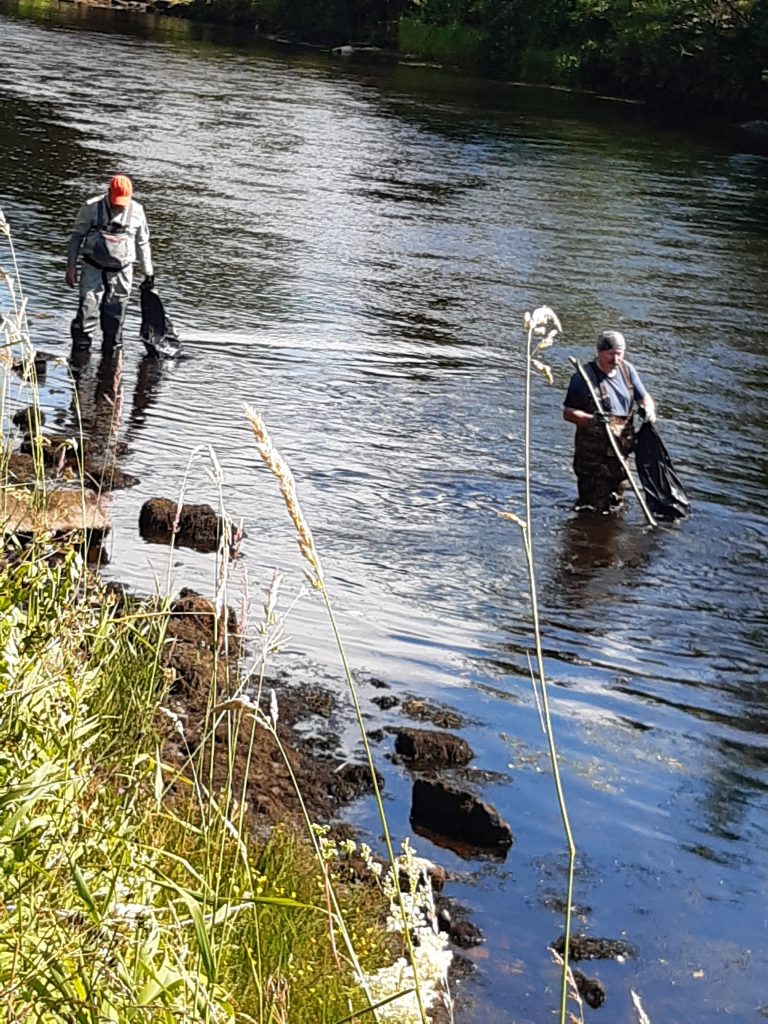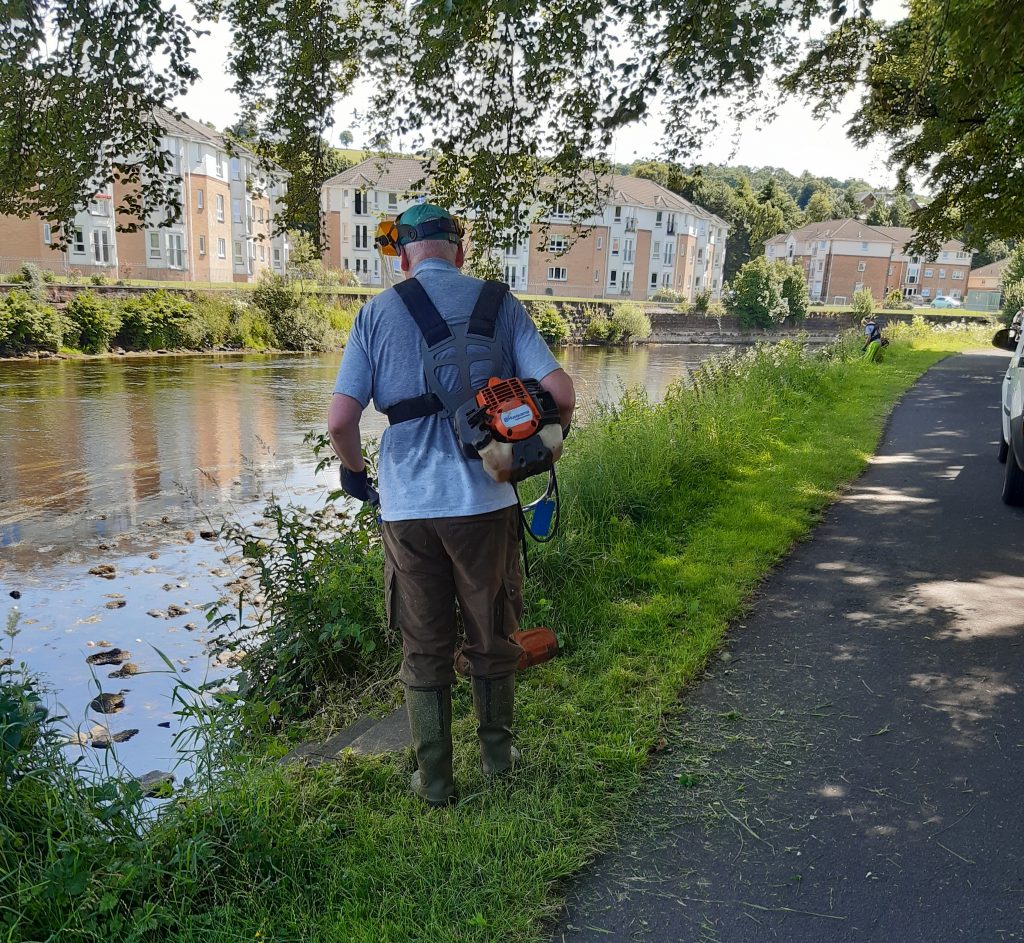 With daily temperatures soaring volunteers gradually worked from the "Top Pool" all the way down to connect with the work being done at Renton whilst the LLFT joined some of the voluntary groups working from Dumbarton upstream clearing the river and strimming the entry and egress points along the way.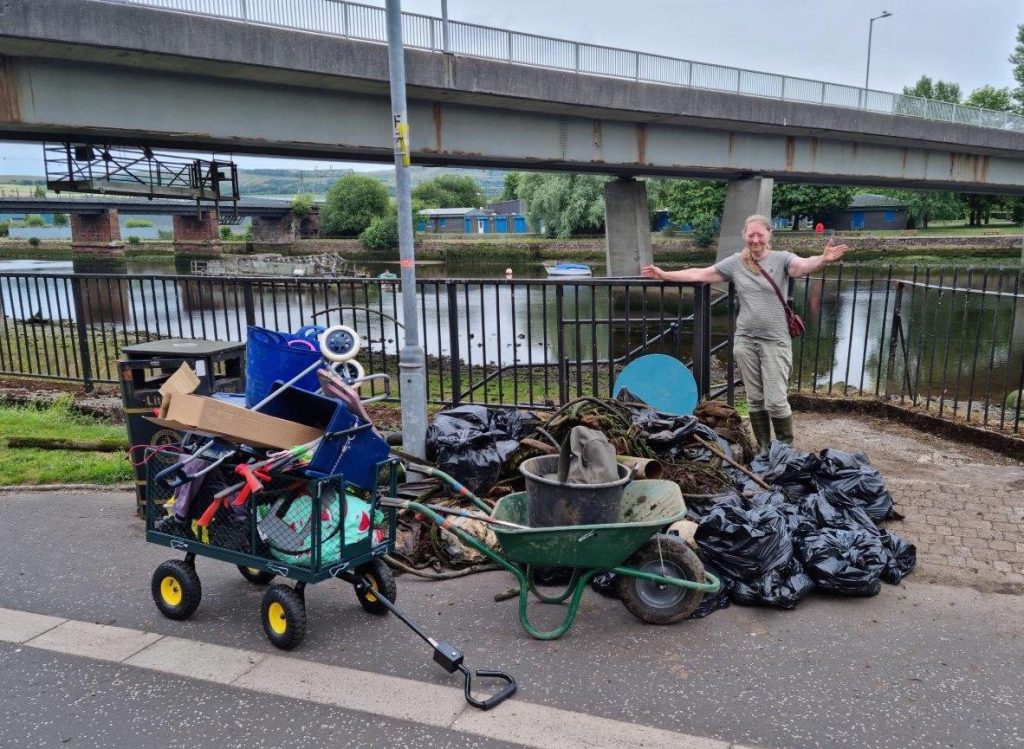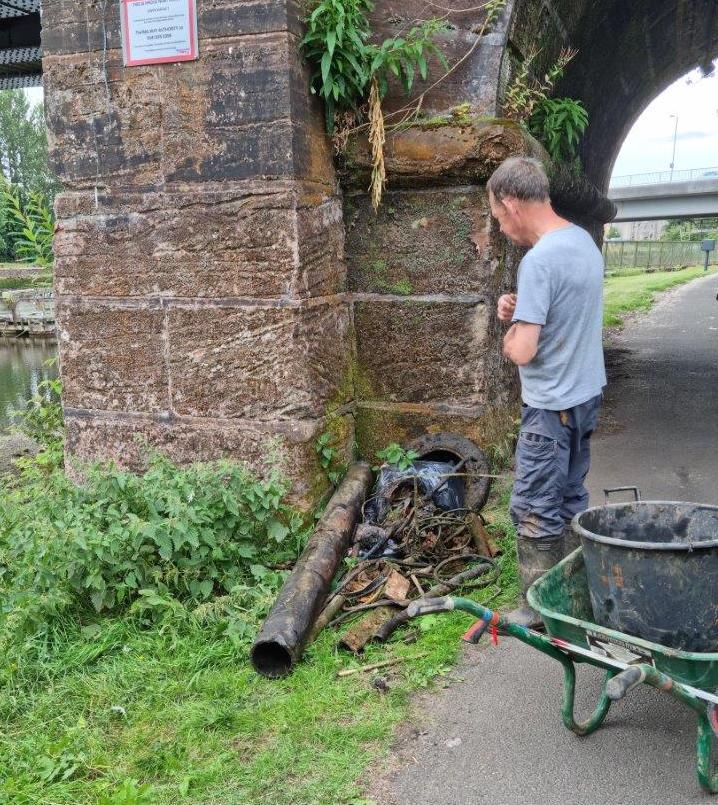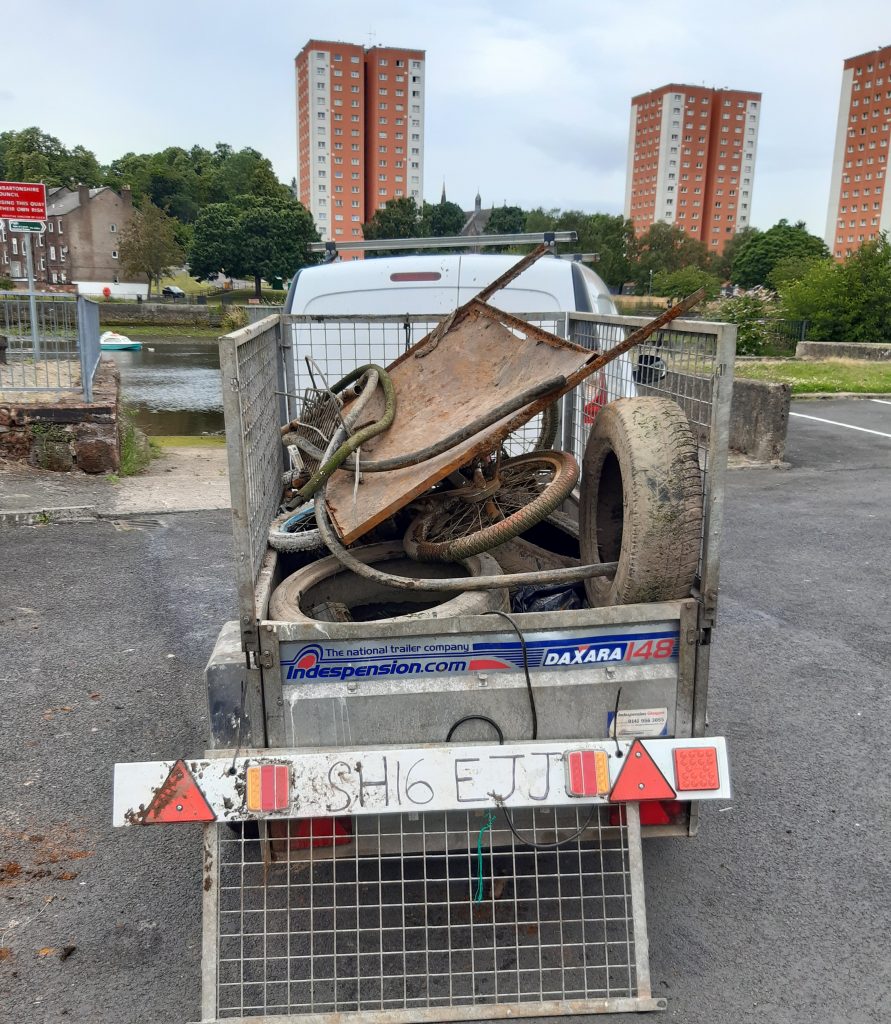 Over the course of Saturday and Sunday a quite remarkable quantity and range of debris and litter was removed and collected including but not limited to cooker hobs, kitchen knives, signage, car wheels and tyres, trolleys, pipework, hoses, mobile phones, glass bottles and beer cans to name but a few examples. The help and support of several anglers and members who willingly also gave up their weekend time was great to see with one Leven permit holder and Dad making it into a fun day for himself and his three young boys collecting litter.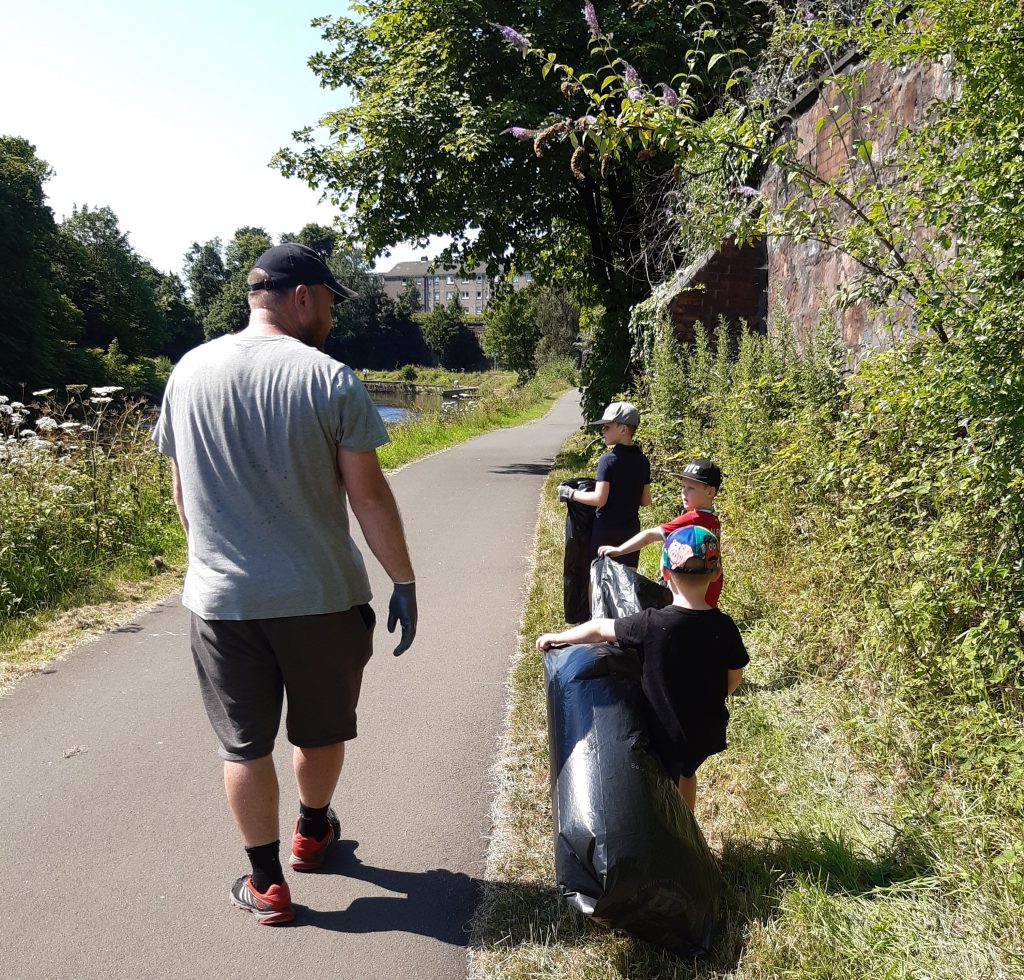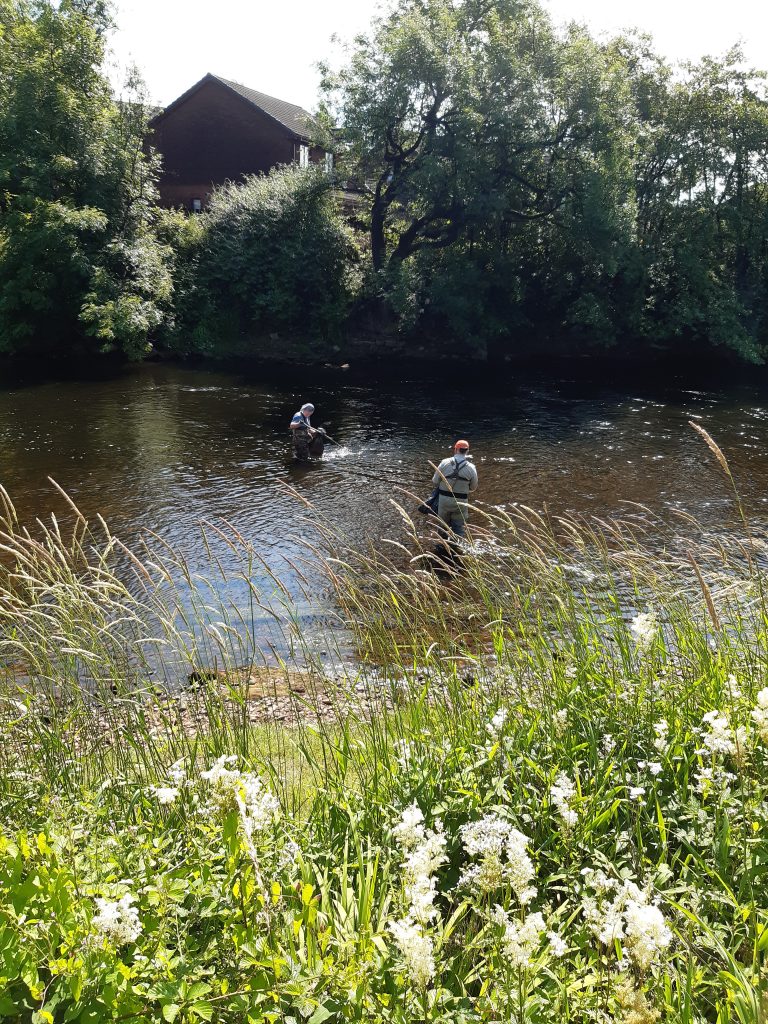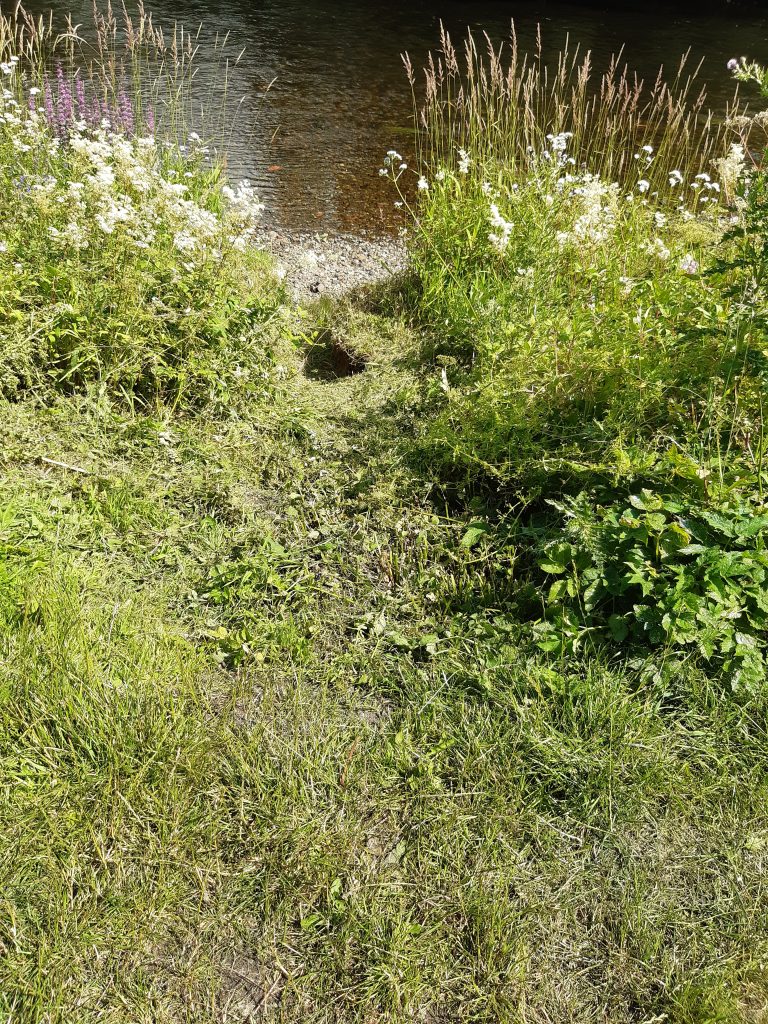 Following a very successful weekend with the majority of the river covered we would like to offer a sincere thank you to all anglers, members, voluntary groups and the LLFT for their fantastic support and commitment here in giving up their valuable weekend time in order to make a difference. We would also like to thank and acknowledge the help and support of O'Briens Newsagent for keeping us supplied with cold drinks and snacks.
All in all with all of your help and efforts you successfully removed an estimated 7 tonnes of debris from our River Leven and its banks which I am sure you will agree is no small feat!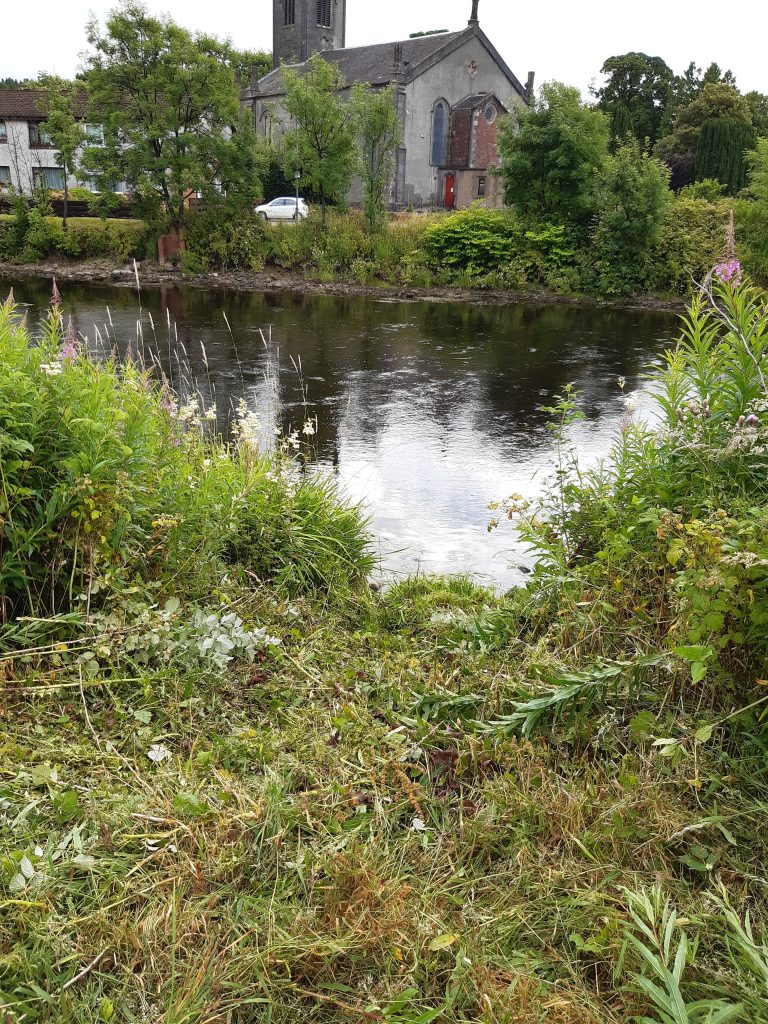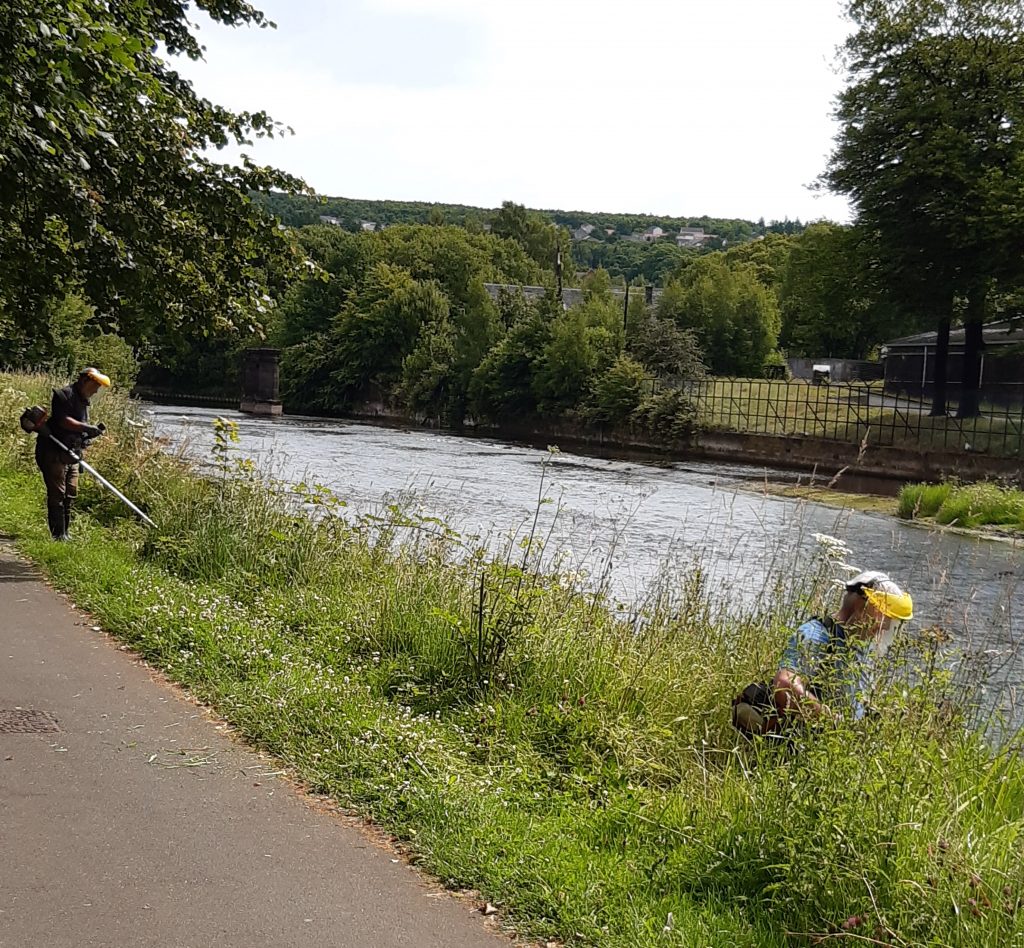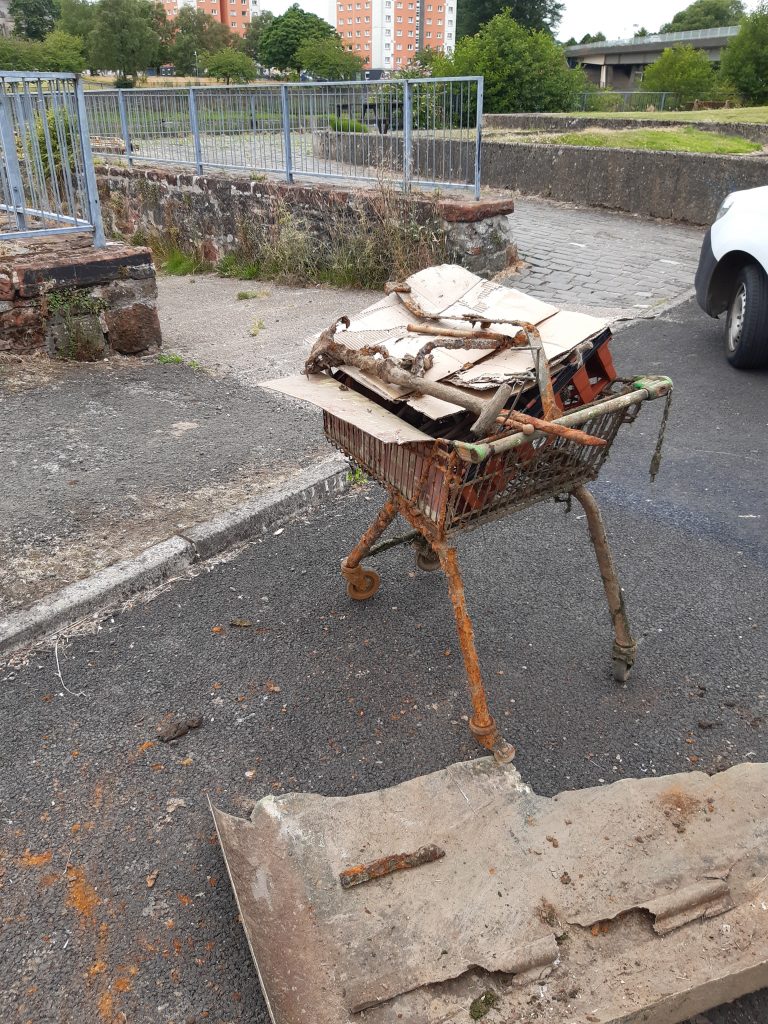 Finally a huge thank you to everyone who contributed towards making this a very successful weekend clean up and I am sure that all of the efforts of those who gave their time will be very appreciated by all those who use and fish the river.
The next volunteer work party is scheduled for the River Endrick on the 8th August 2021, further information will follow.